The Delhi police filed a charges sheet against ex-AAP councillor Tahir Hussain in relation to the murder of IB officer Ankit Sharma

Bengaluru: The brutal killing of IB officer Ankit Sharma during the Northeast Delhi riots earlier this year exposed the alleged role of Tahir Hussain, an ex-AAP councillor. 
The Delhi police filed a charge sheet against him in this regard. 
Also Read: Delhi police arrest Tahir Hussain
The charge sheet alleges a "deep rooted conspiracy" behind Sharma's murder in which 10 people have been arrested so far.
More details of the charge sheet: 
Sharma was stabbed 51 times and his body thrown in a drain, an act captured in a video filmed by a person from the rooftop of a house in the locality. Sharma's body was fished out two days later from the drain. 
Ankit Sharma was murdered outside Hussain's house in Khajuri Khas area.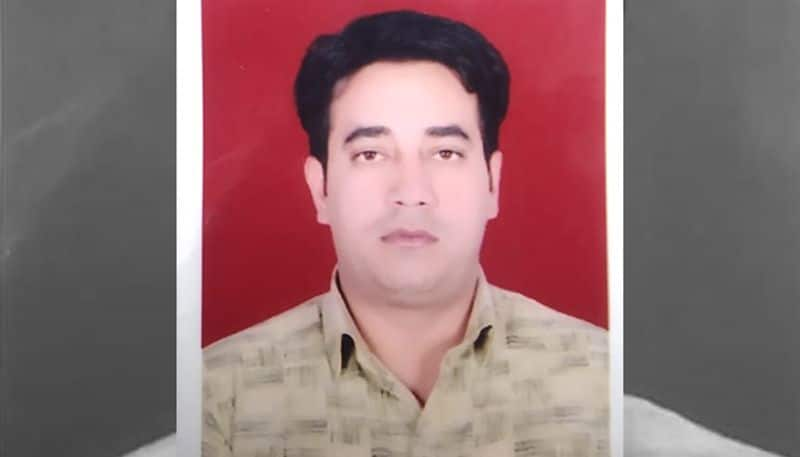 The bloodstained knife used to stab Ankit Sharma was found along with the bloodstained clothes of the killer. The blood found on the clothes was that of Ankit Sharma. It adds that another knife used in the crime was also recovered.
A note on Sharma's funeral 
His funeral turned out to be a massive display of patriotism as 'Vande Mataram', 'Bharat Mata Ki Jai' were chanted.
Apart from them, 'Shaheed Ankit Amar Rahe' and 'Desh Ke Shahido Ki Jai' were also shouted.
Interestingly, 'NRC lagoo karo', 'CAA lagoo karo', also found a mention in the funeral.
Also Read: Hundreds attend Ankit Sharma's funeral
Reports had then stated that as he came home that day, he went out to get a sense of what was happening. But he was confronted by a mob, which he found very difficult to handle.
It's alleged that the AAP leader's terrace was converted into a storehouse of weapons, stones, petrol bombs and even acid packets.
Several of his neighbours further alleged that a mob congregated at his terrace and began throwing stones at others.
As news reports of his role in the murder of the IB officer emerged, he absconded. Though the AAP tried its best to protect him, his position eventually became untenable.