Ahmedabad Municipal Council has started a dedicated scheme for the elderly citizens, keeping their comorbidities in mind
Bengaluru: Elderly people happen to be the most vulnerable section of the society during the ongoing pandemic. 
Comorbidity with a suppressed immune system would be making them sitting ducks. 
So keeping in mind their fragility, the Ahmedabad Municipal Council has started a dedicated service for them. 
The scheme is titled 'Vadil Sukhakari Yojana'.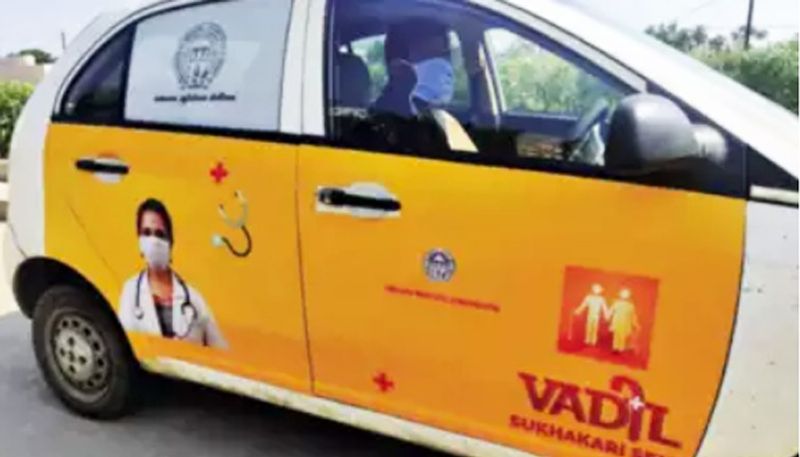 As noted by Times of India, teams with three paramedical staff each will visit elderly citizens and apart from checking for diseases, they will also distribute immunity booster package including vitamin C, zinc tablets, samsamani vati among others. The AMC has decided to have 100 such teams and about 2,000 senior citizens will be covered every day. Senior citizens with co-morbidities will be visited by a team every 15 days.
The website also quoted Rajiv Kumar Gupta, ACS forest and environment, and in-charge of Covid management in the city saying that during a meeting with municipal commissioner Mukesh Kumar and other deputy municipal commissioners it was decided to start the new initiative for the elderly. The scheme will ensure that a doctor and paramedical staff visit elderly citizens regularly and check them for diabetes, hypertension, kidney diseases and other diseases related to old age, as those with co-morbid conditions require special attention.
It is interesting to note that the team responsible for the initiative also has made a software for the same. The software will enable them to maintain a database of such senior souls and help them in the best possible manner. 
As reported by the website, there are 30,000 senior people in the city with comorbidities as per a household survey. 
Such an initiative is the first one in the country and other cities can take a leaf out of the Ahmedabad Municipal Corporation. 
Read Exclusive COVID-19 Coronavirus News updates, at MyNation.
Last Updated Nov 10, 2020, 4:45 PM IST