Mamata Banerjee has expressed her helplessness in dealing with the coronavirus pandemic and has even blamed the railways for the spread of the virus
Bengaluru: West Bengal chief minister Mamata Banerjee has expressed her helplessness in handling the coronavirus situation. 
In this regard, she said, "It is not in my hands anymore. Now I have nothing to do. You can sleep with corona by your side. Make it your pillow. I am sorry." 
It is very pertinent to note that when the centre dispatched inter-ministerial teams to West Bengal to help the state government in dealing with the crisis, she had expressed her resentment. 
She had even termed it "India's most callous team". 
Also Read: Mamata Banerjee's fights with centre!
Instead of being thankful to the centre, Mamata took umbrage and played politics by saying Bengal had been nitpicked as it was a non-BJP state and added that BJP wanted to portray TMC in a bad light as it would go to polls next year.

Mamata had also accused the centre of taking a unilateral decision in sending the team. But sources had said that the centre had shot back saying that the team had been deputed under the authority conferred on the central government under Section 35 of the Disaster Management Act, 2005, which in turn authorises the Centre to take all such measures. It had also reminded the state of the Supreme Court order passed on 31 March, 2020, where states have been asked to "comply with the directives and orders issued by the Union of India in letter and spirit in the interest of public safety."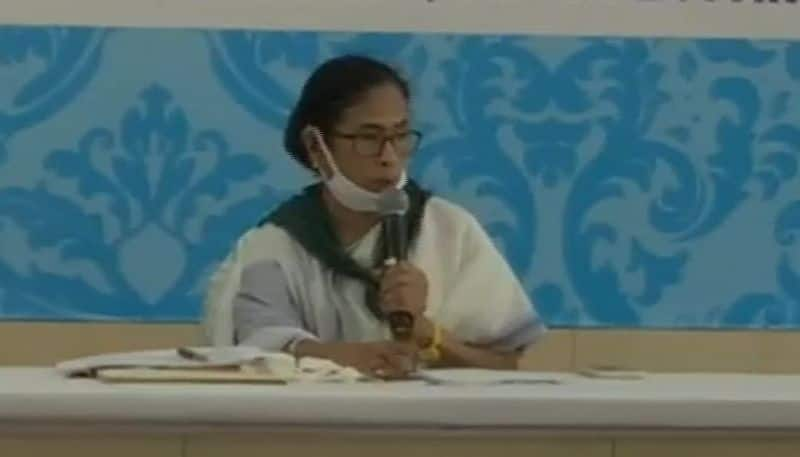 Blaming railways for the mess 
The chief minister also blamed the railways for the mess. 
"If thousands can travel in crammed trains, I feel that temples and mosques can also open. I was the Railway Minister. I know there are 20 to 25 coaches to a train. Thousands are travelling in a crammed condition for 48 hours. Those who are not infected are getting infected."
Blaming the railways for the increased coronavirus cases in her state, Banerjee asked whether the railways has turned Shramik Special trains into 'Corona Express'.