69-year-old Rajappan collects discarded plastic from Vembanad lake

Bengaluru: Most of us would whine and crib at the slightest misfortune of trouble we face. 
But trust us, there are souls who convert the adversity they face into opportunity to do good for the society! 
Meet NS Rajappan hailing from Kottayam, Kerala.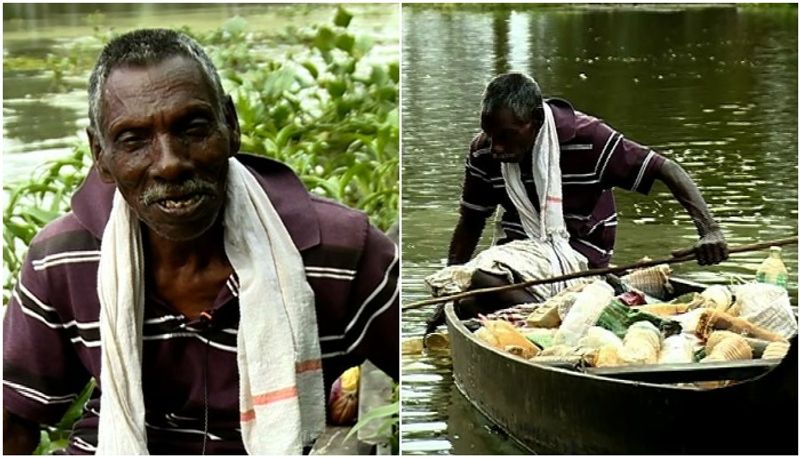 The 69-year-old was polio-stricken when he was five. Since then, he has been paralysed. 
But his will and perseverance to do good for the society has truly set him apart. 
For the last five years, Rajappan hires a boat on a daily basis and collects plastic bottles dumped in Vembanad lake. 
As he collects them, he sells them to a local agency to eke out a living. 
"Since I couldn't move my legs, I've never had the chance to take up a daily wage job, so I've been doing jobs like these to make a living. One kilogram of plastic earns me Rs 12, so even if I collect a whole boat of plastic bottles, it's not much. But I still do it because the least I'm doing is saving the lake and to me, that's all that really matters" he reveals to The Better India. 
Rajappan prefers to stay alone. His sister Vilasini explains, "Rajappan never wants to burden anyone in the family with his problems, which is why he decided to live alone. I prepare food for him every day, but besides that, he has been managing everything on his own." 
Incidentally, his altruistic work would have never come to light, had a photographer Nandu not visited the Vembanad lake. 
My friend and I decided to go visit the Vembanad lake and click a few pictures to add to my portfolio. That's when I came across Rajappan chettan (Malayalam for older brother) rowing in his tiny boat."
"I called out to him from over the bridge and when he turned back, I captured his picture. This picture has now reached over 1,40,000 people through my personal Facebook account."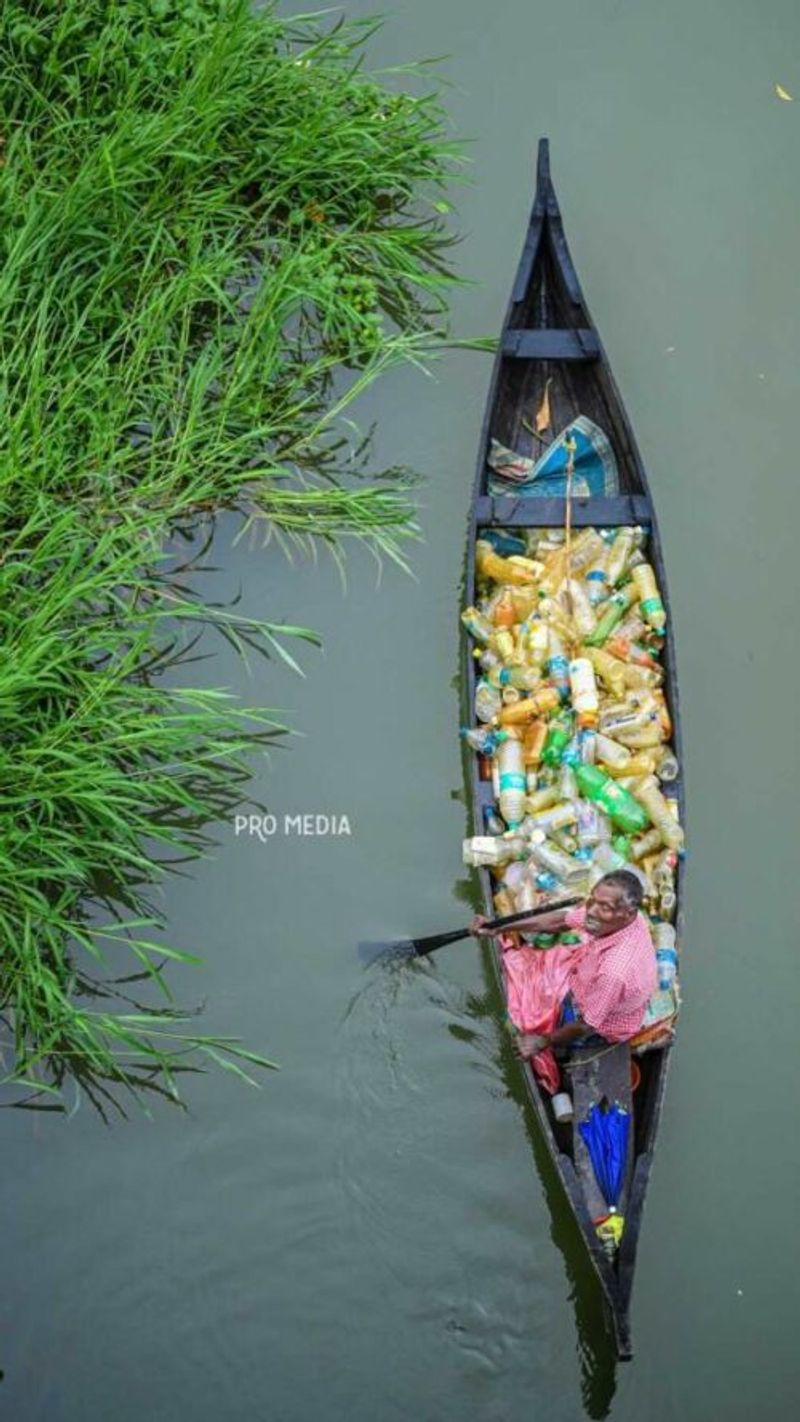 He posted his pic on his FB page. Since then, many have expressed their desire that Rajappan be awarded Padma Shri. 
Well, we can't help but admire the tenacity of Rajappan. He is a true role model. 
 
Last Updated Sep 23, 2020, 7:01 PM IST