Congress Working Committee has decided that Sonia Gandhi should continue as the president of the Congress party
Bengaluru: The Congress Working Committee has decided that Sonia Gandhi will continue as the chief of the Congress party. 
But the day saw a lot of hectic developments.  
AIMIM chief Asaduddin Owaisi has hit out at senior Congress leader Ghulam Nabi Azad for remaining loyal to Congress.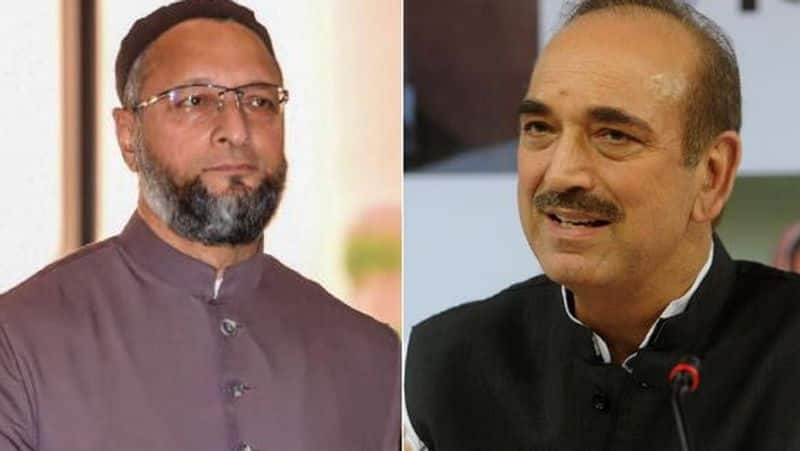 The reaction comes in the wake of Rahul Gandhi questioning the loyalty of senior leaders like Azad and Kapil Sibal and alleging that they were in cahoots with BJP. 
Though later in the day, a clarification was issued by the Gandhi scion that he never made such a statement, the demolition was done. 
It provided Owaisi enough fodder to mock Azad. 
He said, "Poetic Justice: @ghulamnazad GHULAM NABI sb u'd accused me of exactly this. Now you're accused of the same. 45 years of ghulami for this? Now it's proven that anyone opposing Janeudhari leadership will be branded B-Team I hope Muslims now know the high cost of loyalty to Congress." 
So angered and vexed were the senior leaders that Kapil Sibal took to social media and vented out his frustration. But later on, as the clarification came, he retracted. 
There were also reports that the two leaders were ready to resign if they were proved guilty. 
Meanwhile, when reports last came in, after a marathon seven-hour meeting, the CWC has decided to continue with Sonia Gandhi as the president. 
Earlier, the split was wide open as two factions, the Sonia faction and the Rahul Gandhi faction were at loggerheads. 
But with this conclusion, there is no change in the script. 
As many as 23 Congress stalwarts had penned a letter to Sonia Gandhi expressing their dismay at the party's top leadership. They wanted a change in the leadership. 
Some of them even wanted a non-Gandhi to be at the helm of affairs. Names that were making the rounds were Mallikarjuna Kharge, Manmohan Singh and AK Antony. 
But Sonia Gandhi will continue to call the shots. 
And dynasty continues to rule with absolute disdain!  
 
Read Exclusive COVID-19 Coronavirus News updates, at MyNation.
Last Updated Aug 24, 2020, 7:30 PM IST