Three Hizbul Mujahiddin militants, including Lateef Tiger, who was the only surviving militant of the Burhan Wani group was killed in an encounter with security forces in Shopian
Lateef Tiger, the only surviving militant of Burhan group, was killed in a Shopian encounter along with two associates.
Tiger was a part of the 'Burhan brigade' whose joint picture had gone viral on social media platforms.
 
Three Hizbul Mujahiddin militants, including Lateef Tiger, who was the only surviving militant of the Burhan Wani group was killed in an encounter with security forces during codes and search operation at Imam Sahab area of south Kashmir's Shopian district, which is going to polls in the third and final phase of voting in Anantnag Parliamentary constituency on May 6.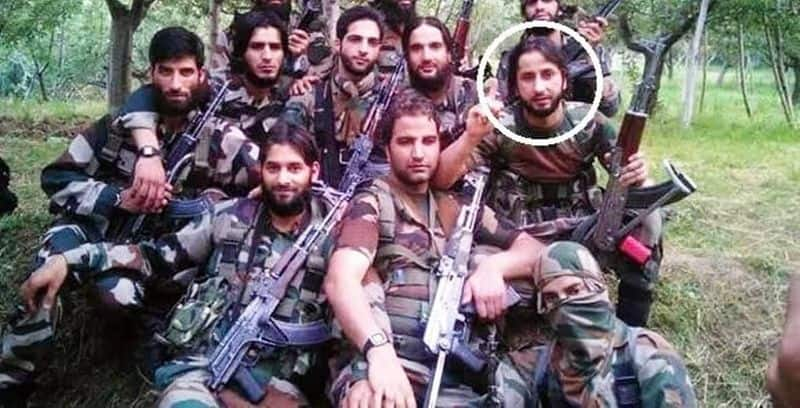 Shopian has been one of the worst violence-hit districts in the state after the death of Hizbul commander Burhan Wani in an encounter in July 2016. 
A police source said that the army's 34 RR, CRPF and Special Operation Group of Jammu and Kashmir Police launched a cordon-and-search operation at Adkhara village of Imam Sahab early today morning, and during the search, the hiding militants fired at the security forces, which led to an encounter. 
He said immediately after the first fire from the militants, the forces evacuated all the civilians from the encounter area. 
"All the three militants were killed in the encounter, and one army jawan also got injured.  The injured jawan was shifted to a hospital for treatment," he said.
The killed militants including the top Hizbul Commander Mohammad Lateef Ahmad Dar alias Tiger of Dogripora, Pulwama, were active from 2014. The two other killed militants were identified as Tariq Ahmed Molvi of Moolu Chitragam and Shariq Ahmad Negroo of Chotigam, Imam Shab, Shopian.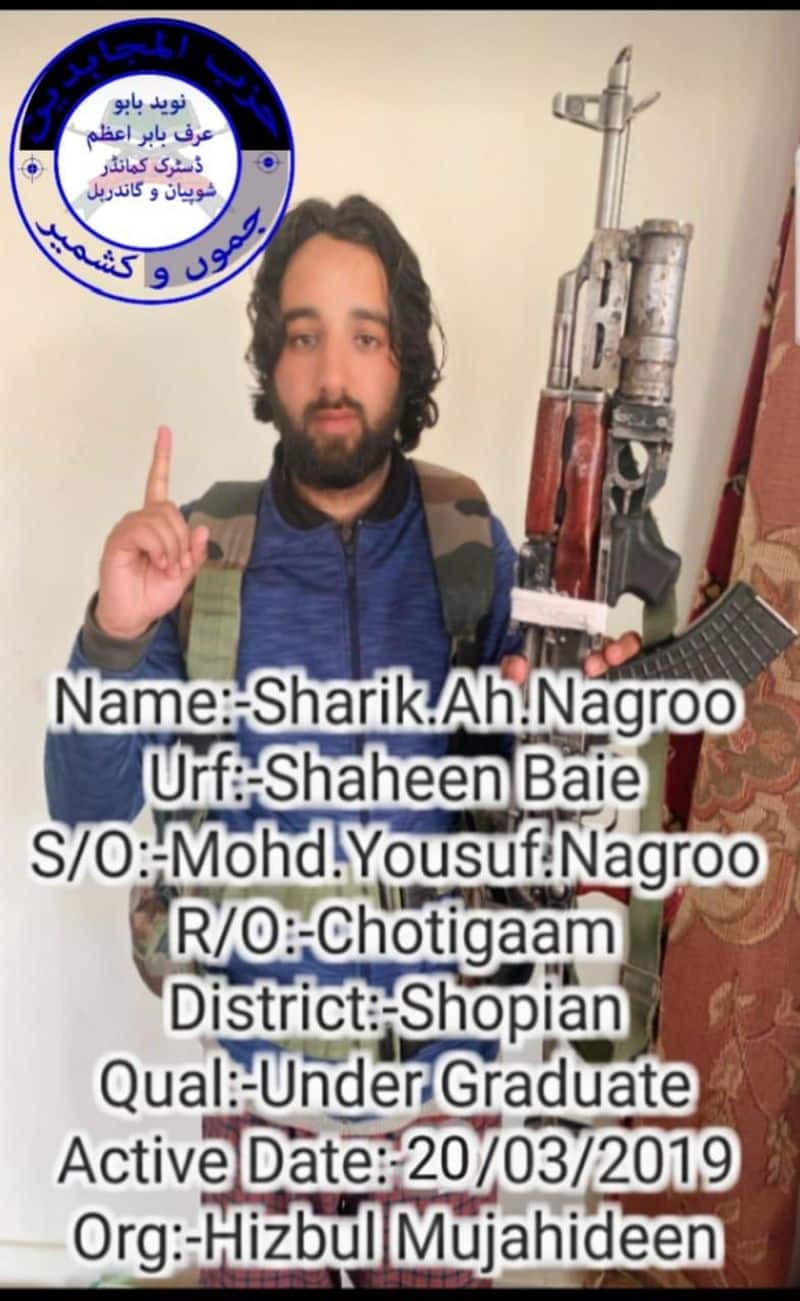 "The trio was affiliated with Hizbul Mujahideen militant group, and their bodies have been handed over to their families after completion of all legal formalities," he added.
According to police records, Lateef was involved in many attacks on security forces and civilian killing in South Kashmir. 
Police sources told MyNation that the killed militants had threatened many political workers in Shopian and Pulwama areas, where polling is to be held on May 6. They were apprehensions that the said militants may attack polling booths with grenades or fire.
 Lateef had a long history of terror and crime since 2014 and was involved in planning and executing several terror attacks in the area. Many terror crime cases were registered against him.
Similarly, Tariq also had a long terror history and was involved in many terror attacks. Several terror crime cases were also registered against him. He was a part of groups involved in planning and executing terror attacks on the security establishments in the area. He was also instrumental in luring youth to join terror organisations. Moreover, he was involved in several weapon-snatching cases reported from the area. Shariq was also involved in several terror attacks.
Incriminating material including arms and ammunition were recovered from the site of the encounter. Police have registered a case. All these incriminating materials have been taken as case records to probe their complicity in other terror-related crimes.
However, if sources could be believed, they were planning to attack vehicles of polling staff. 
As soon as the news of the killing of militants reached, the locals started protesting near the encounter site, in which around sixteen youths were injured. Three persons hit by pellets were referred to a hospital in Srinagar for specialised treatment.
Meanwhile, Jammu and Kashmir Police have prevented youth from joining a militant outfit. The youth was missing from Kangan area of central Kashmir's Ganderbal district. A police spokesman said that Shafat Yousuf Malik of Thune Kangan was arrested along with arms and ammunition in Handwara. 
Malik was provided with arms and ammunition by a militant group and was on the way to join proscribed Hizbul Mujahideen outfit.