Reports are that Rahul Gandhi is set to address numerous rallies in poll-bound Bihar. It is interesting that Rahul has not succeeded in soothing fraying tempers as regards the leadership issue

Bengaluru: As Congress struggles to put its house in order with so much of frayed temper and dissatisfied souls in the party seeking a refreshing change in the top, its former president, Rahul Gandhi is all set to address rallies in the poll-bound Bihar. 
Congress's election in-charge and national secretary Ajay Kapoor said, "Each rally will be addressed by two national leaders, five state leaders and 10 district-level leaders who will talk about people's cause and how the Congress would provide redressal of public issues. To mobilise the masses for this program, a missed call campaign will also be launched. It will be amicably done in the atmosphere of mutual respect."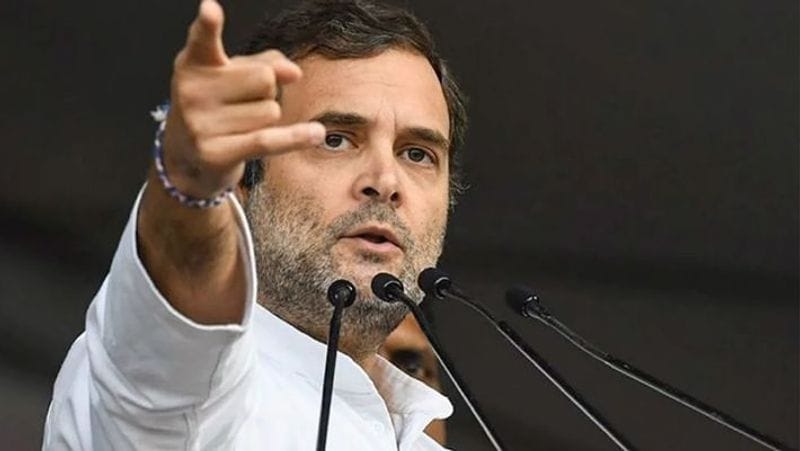 The Congress had a great opportunity to send across a message that it is not a party ruled by the principle of dynasty when the CWC met to discuss the presidential issue. But instead, it chose to continue with Sonia Gandhi, the interim chief for a period of six more months. 
Earlier today, there were reports that Rahul Gandhi wants to retire leaders who have hit the 70-age mark. Also, it is to be noted the Congress shuffled various teams, with a view to punish its dissenters. 
Ghulam Nabi Azad, a longstanding Congressman of repute, has openly defied the party's stance and prophesied that the party will continue to sit in opposition if reforms are not initiated. 
But many Congressmen feel that the Gandhis are infallible and invincible. Many have even sought punishment for the dissenters as they see this endeavour as an attempt to topple the Gandhis. 
It is due to this dynastical inclination of the Congress that many talented youngsters in the party have bid goodbye to it. The most glowing example is Jyotiraditya Scindia who is now a BJP Rajya Sabha member.
On the other hand, the BJP hopes to earn rich political dividends as Rahul Gandhi canvasses. 
 
Read Exclusive COVID-19 Coronavirus News updates, at MyNation.
Last Updated Aug 30, 2020, 5:24 PM IST