Kanhaiya Kumar, former JNUSU president has once again landed on the wrong side of the law. An FIR has been filed against him in Begusarai, for violating the Model Code of Conduct ahead of the 2019 Lok Sabha polls
Former students' union president of Jawaharlal Nehru University (JNU), Kanhaiya Kumar has once more landed on the wrong side of the law. An FIR was registered against him for violating the Model Code of Conduct in Begusarai, the Lok Sabha seat in Bihar from where he is contesting as CPI candidate against BJP's Giriraj Singh.
Kumar is already facing sedition charges over the commemoration of slain Parliament attack terrorist Afzal Guru on JNU campus in 2016. He has since been the poster boy of the 'tukde-tukde' brigade that raised anti-India slogans.
The block development officer of Mansurchak, in his capacity as the penal officer of flying squad (that checks for violations of the poll code), lodged an FIR with the Mansurchak police station in Begusari district, stating that Kumar held an unauthorised public meeting near a mosque in Alamchak village on March 28 at around 2.30 pm in the afternoon.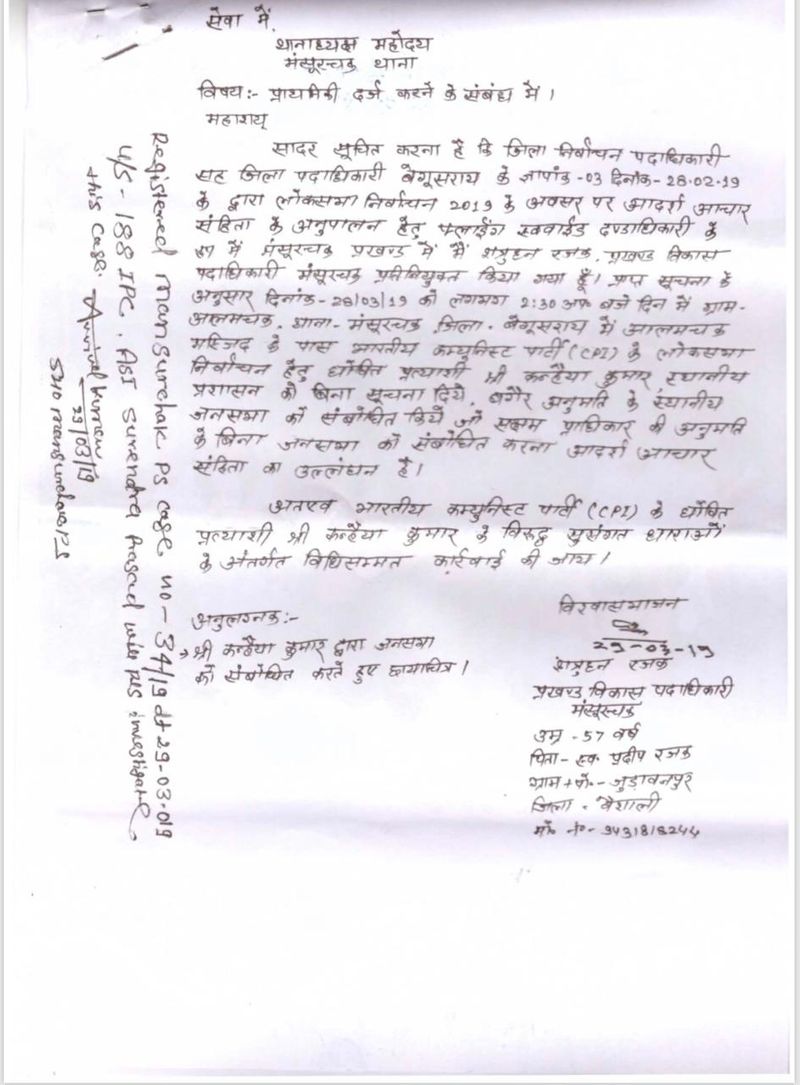 "Kanhaiya Kumar addressed a local public meeting without the permission of the authorised officer which is against the Model Code of Conduct. Therefore, CPI candidate Kahnaiya Kumar be booked under relevant sections and action be taken," BDO Shatrughn Rajak said in his police complaint over which the latter lodged an FIR.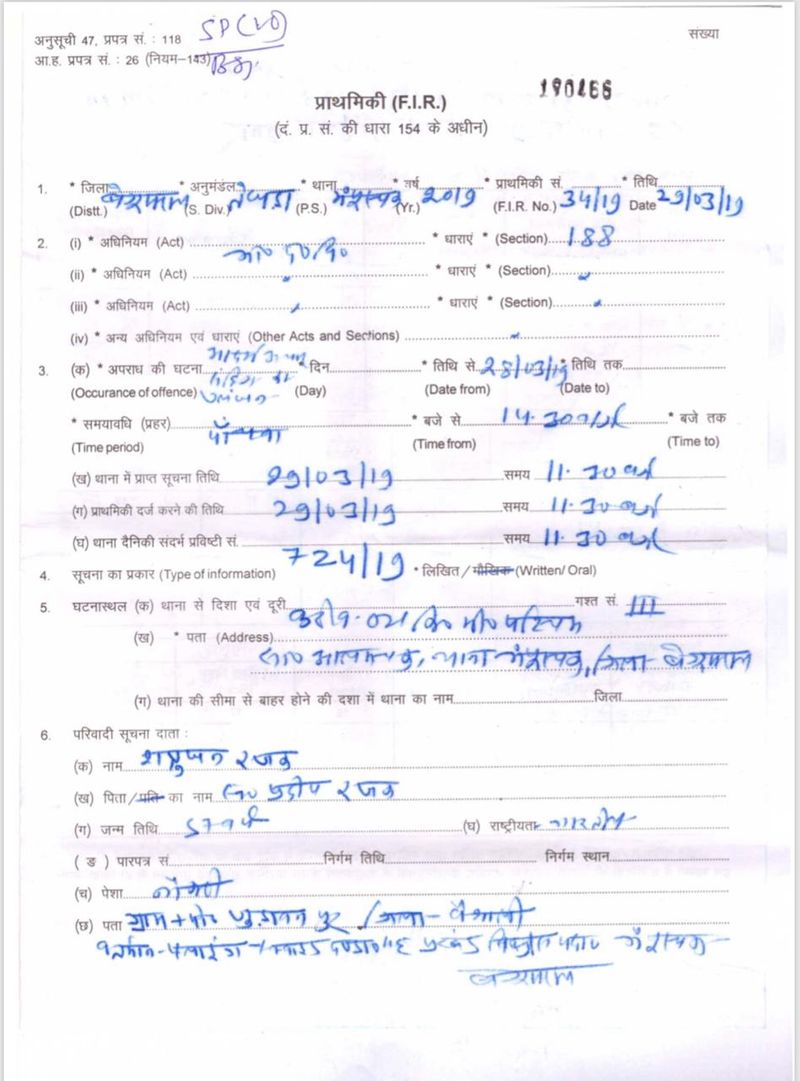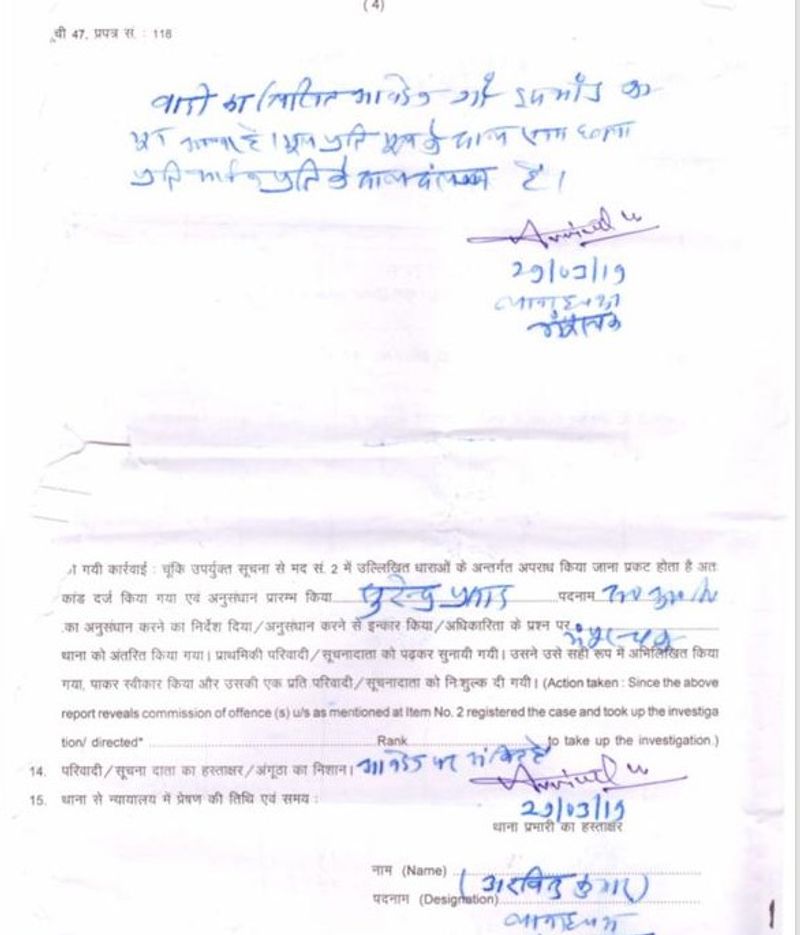 Begusarai has become a hot seat to watch for as BJP's Bhumihar leader Giriraj Singh is contesting against Kumar. Singh is a sitting MP from Nawada but was shifted by the party to Begusarai for the 2019 contest. The Nawada seat went in the kitty of NDA ally and Ram Vilas Paswan-led Lok Janshakti Party (LJP).
The seat is Bhumihar-dominated, and as Kumar too comes from the same caste, the two contestants are locked head-to-head.  
While earlier it was rumoured that the Congress-RJD alliance would support Kumar, insiders in JDU said that RJD supremo Lalu Yadav poured cold water on the plan. The insiders claimed that Yadav will not support Kumar as he sees him as a future challenge and threat to the leadership of his son Tejashwi Yadav, who is now the de facto chief of the party. 
Yadav junior has emerged as the uncontested leader of the traditional Yadav vote bank of his father.
Moreover, the seat has fallen in the kitty of the RJD in the alliance with the Congress. RJD spokesperson Manoj Jha has already said on record that the alliance would support a CPI (ML) candidate who would contest on an RJD ticket, rather than Kumar.