The 33-year-old victim produced the birth certificate of her son. The birth certificate has Binoy Vinodini Balakrishnan listed as the father.

Mumbai: Fresh evidence has been produced against CPI(M) Kerala secretary Balakrishnan's oldest son Binoy Vinodini Balakrishnan. Binoy has been accused of rape by a former bar dancer. The victim produced the birth certificate of her son, in which Binoy is listed as the father.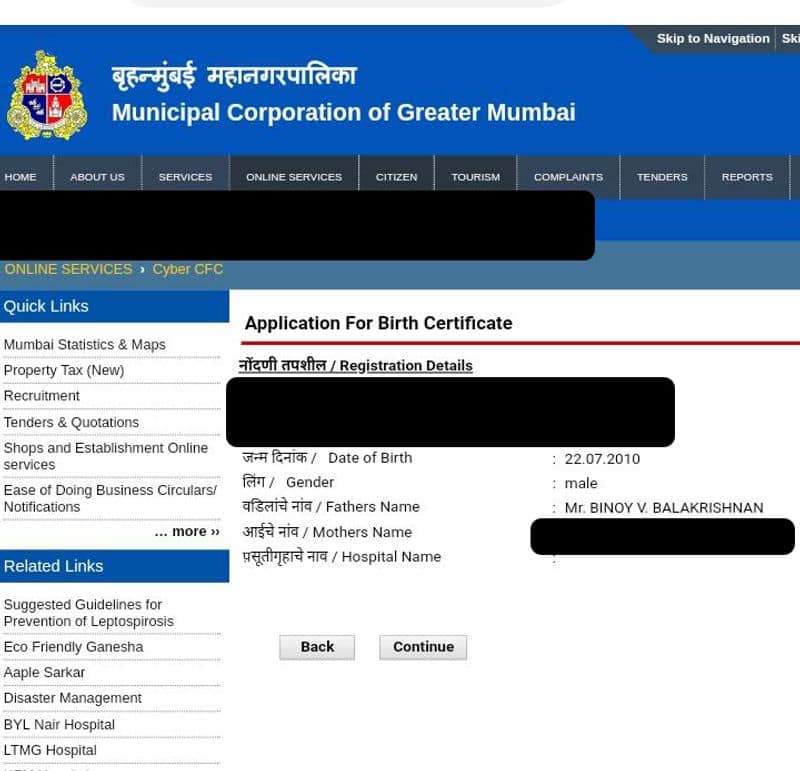 Andheri Oshiwara Police is yet to track Binoy, who is still absconding. The Dindoshi Court in Mumbai is yet to take a decision on his anticipatory bail plea on Monday. On Friday, during the bail plea hearing, Binoy's counsel Ashok Gupta argued that this was an attempt to blackmail his client and a is cooked up case.
The prosecution has argued in the court that the accused should be subjected to DNA tests and should not be granted bail.
Meanwhile, along with the birth certificate of her son, the former bar dancer also produced her passport and bank details, which has Binoy named as her husband
The incident came to light after a 33-year-old former bar dancer in Dubai, hailing from Bihar, filed a complaint stating Binoy had raped her on the fake promise of marrying her. Her complaint also stated that Binoy had been sexually assaulting her for over 10 years (2008-2018) and that she has an 8-year-old child of whom Binoy is the father.
Meanwhile, Binoy has refuted the allegations of rape. He also denied the claim of the dancer who stated that he was the father her 8-year-old child and stated that this could be scientifically proved.
Stating that this was just blackmail, Binoy also said that she had sent him a notice in which she demanded Rs 5 crore, stating that she allegedly married him six months ago.
Binoy's father CPI(M) leader Kodiyeri Balakrishnan has said that neither he nor his party will protect the accused.
Kodiyeri also denied allegations that his family was contacted by the 33-year-old woman who registered the complaint with Mumbai Police. The CPI(M) leader said that she did not know the whereabouts of Binoy.
Kodiyeri Balakrishnan, who spoke to media for the first time since the controversy erupted a few days ago, said he has not seen his son for the last few days.
Read Exclusive COVID-19 Coronavirus News updates, at MyNation.
Last Updated Jun 24, 2019, 2:07 PM IST