2:05 PM IST
Syed Zainul Abedin calls for acceptance
Syed Zainul Abedin, Ajmer Sharif dargah dewan on Ayodhya verdict: This is nobody's victory or defeat. We should accept the verdict of the Supreme Court. Whatever has happened, is in the interest of the nation and we should put an end to the dispute right here.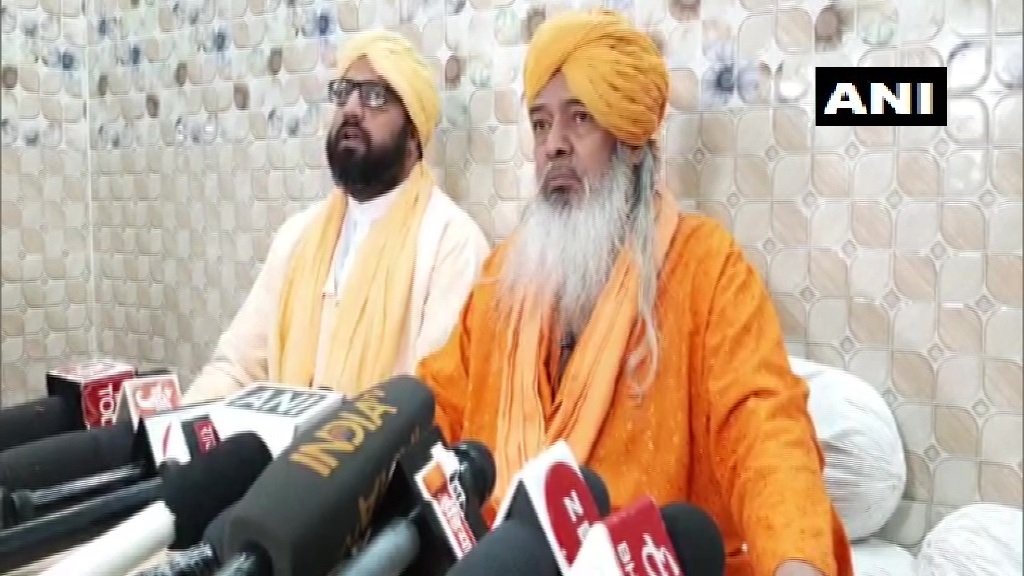 2:00 PM IST
PM Modi hails Supreme Court's decision
PM Modi Tweeted: "Supreme Court's Ayodhya Judgment is notable because: It highlights that any dispute can be amicably solved in the spirit of due process of law. It reaffirms the independence, transparency and farsightedness of our judiciary. It clearly illustrates everybody is equal before the law."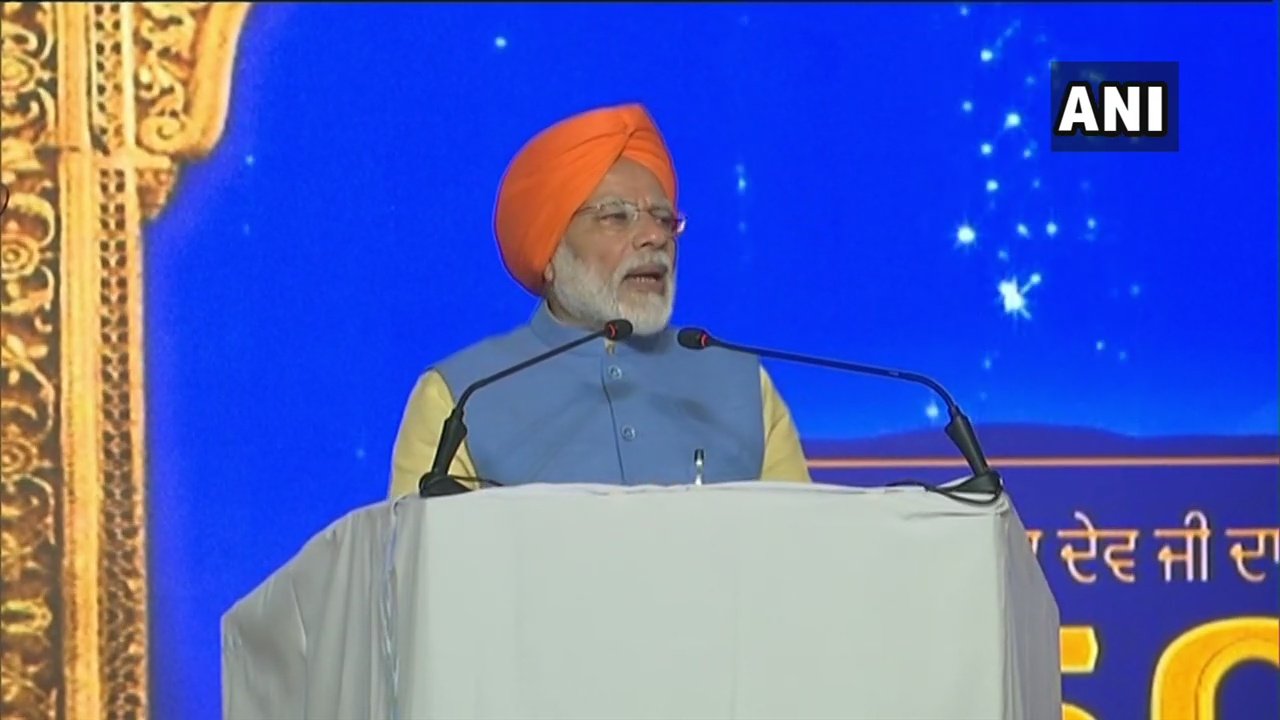 1:55 PM IST
Asaduddin Owaisi unsatisfied with Supreme Court
Asaduddin Owaisi: Not satisfied with the verdict. Supreme Court is indeed supreme but not infallible. We have full faith in the constitution, we were fighting for our right, we don't need 5 acre land as donation. We should reject this 5 acre land offer, don't patronize us.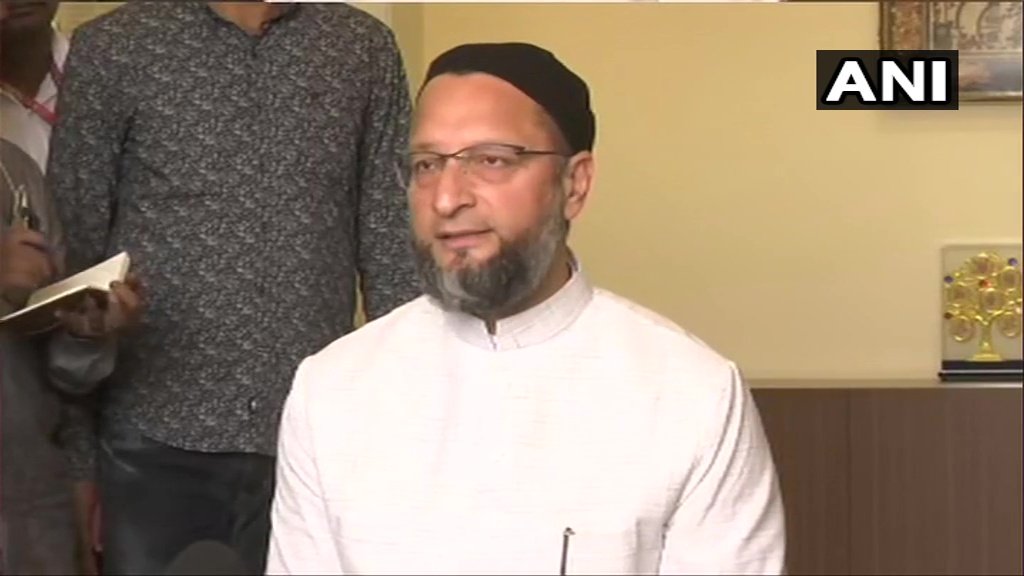 1:07 PM IST
Home minister Amit Shah reviews security of states
Home Minister Amit Shah speaks to all Chief Ministers of the country to review the security of states and asks them to take all required measures to maintain law and order.
1:00 PM IST
Sri Sri Ravishankar responds to verdict
Sri Sri Ravishankar: This is a historic judgement, I welcome it. This case was going on for a long time and finally it has reached a conclusion. Peace and harmony should be maintained in society.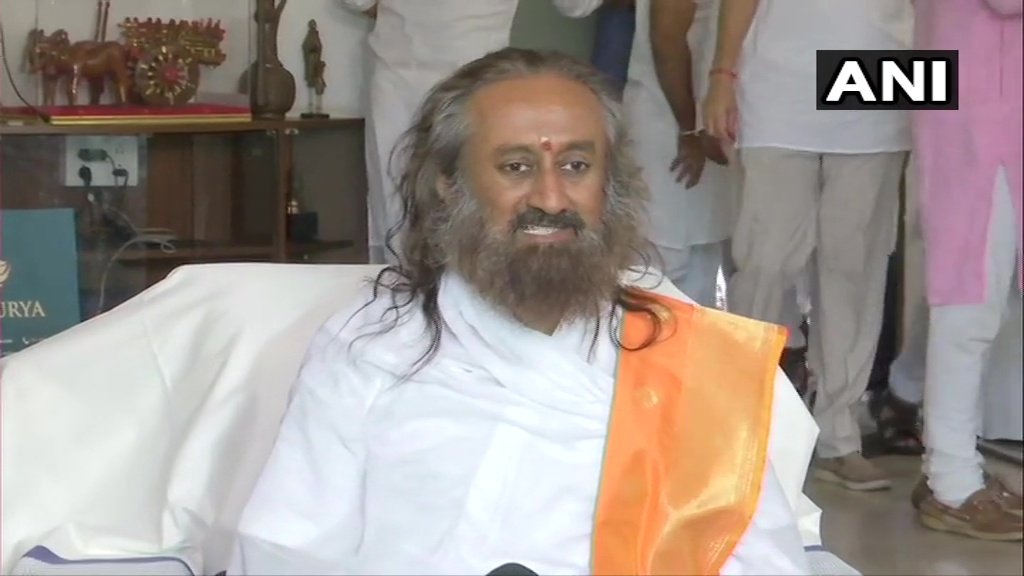 12:03 PM IST
Union Minister Nitin Gadkari on #AyodhyaJudgment
Everyone must accept the Supreme Court judgement and maintain peace.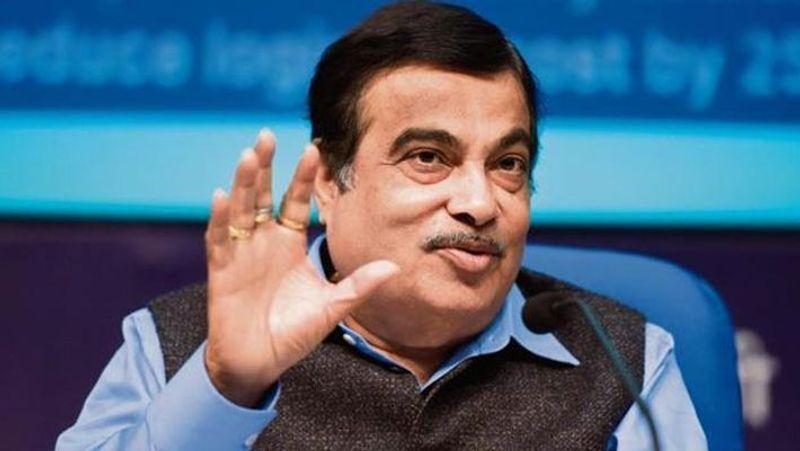 11:52 AM IST
Nirmohi Akhara responds to verdict
Kartik Chopra, spokesperson, Nirmohi Akhara said, "Nirmohi Akhara is grateful that SC has recognised our fight of last 150 years and has given the Nirmohi Akhara adequate representation in the trust to be set up by the Central Government to build & manage the Shri Ram Janmasthan Temple."
11:49 AM IST
Defence min Rajnath Singh on Ayodhya Verdict
Defence minister Rajnath Singh said, "It is a landmark judgement. Appeal to public to maintain peace and calm."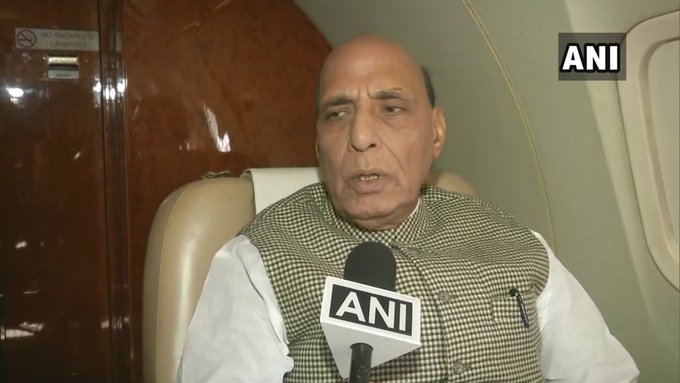 11:30 AM IST
All India Muslim Personal Law Board to file review petition
Zafaryab Jilani, All India Muslim Personal Law Board: We will file a review petition if our committee agrees on it. It is our right and it is in Supreme Court's rules as well.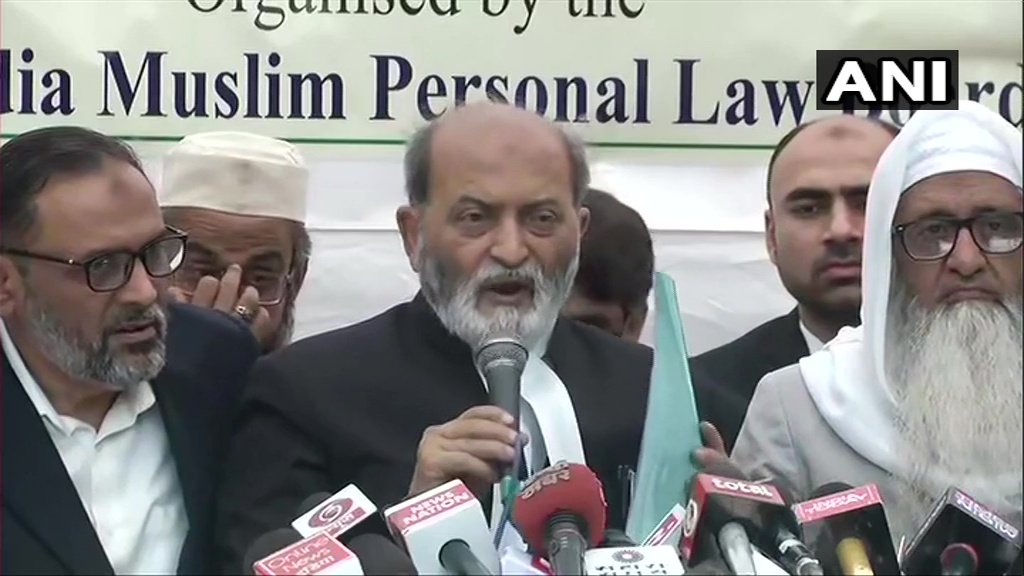 10:41 AM IST
Bench now describing the Suits and the reliefs claimed
Suit 3 filed by Nirmohi Akhara is governed by Article 120 of Limitation Act and is barred by limitation, Supreme Court. The claim of Nirmohi Akhara is only of management. Nirmohi Akhara is not a Shabait, rules Supreme Court
10:37 AM IST
Chief Justice of India Ranjan Gogoi reads
Chief Justice of India Ranjan Gogoi: Babri mosque was built by Mir Baqi. It is inappropriate for the Court to get into area of theology. #AyodhyaJudgment
10:35 AM IST
CJI reads out verdict
Shia Waqf board SLP claiming ownership dismissed.
10:33 AM IST
Judges signing Ayodhya Verdict
Unanimous verdict on Supreme Court and will be read out in 30 minutes
10:30 AM IST
CJI calls for peace across country
CJI Ranjan Gogoi begins to read verdict, calls for peace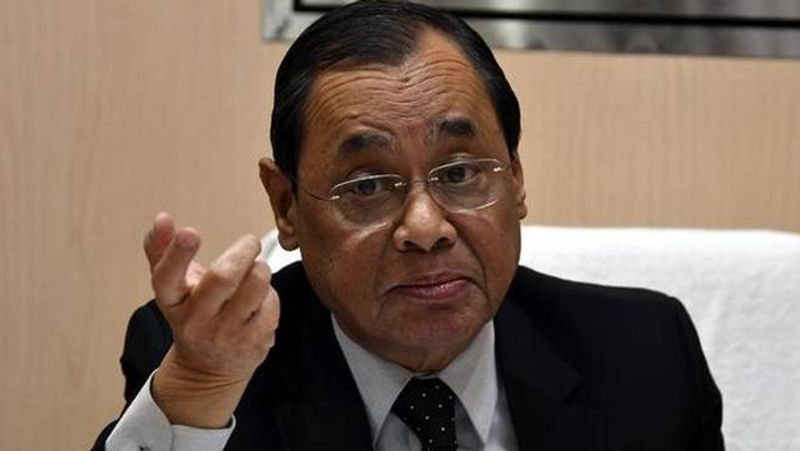 10:06 AM IST
CJI Ranjan Gogoi leaves for Apex court
Delhi: Chief Justice of India Ranjan Gogoi leaves for Supreme Court from his residence. #AyodhyaJudgement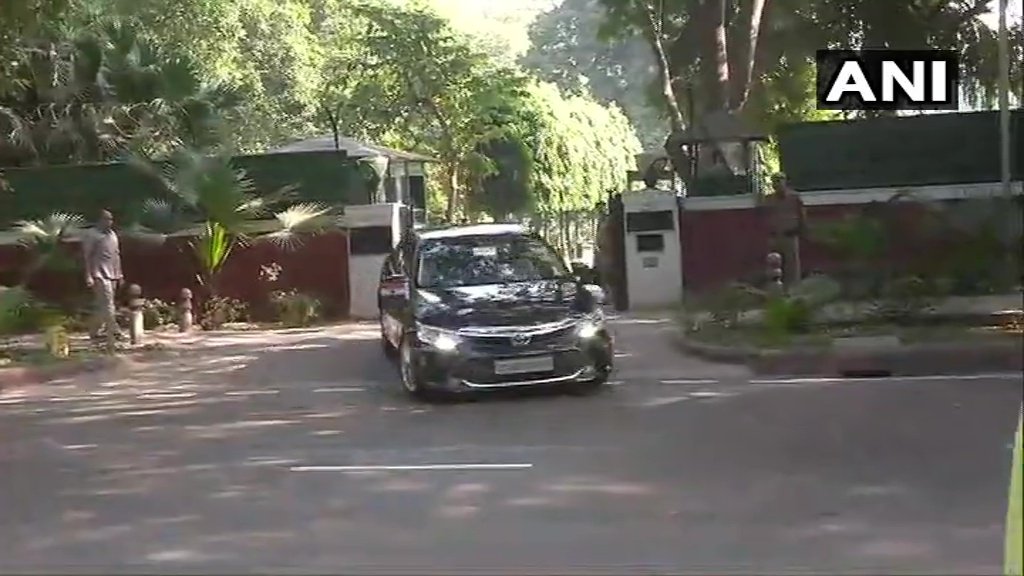 10:05 AM IST
Security for 5 SC judges increased
Security outside the residences of Chief Justice Ranjan Gogoi and justices S A Bobde, D Y Chandrachud, Ashok Bhushan and S Abdul Nazeer, who are part of the five-judge Constitution Bench, which will deliver the judgment, has also been tightened by the Delhi Police.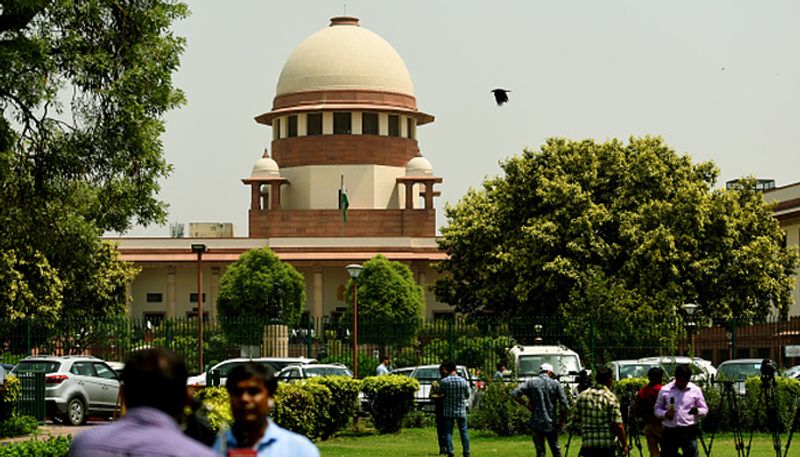 9:55 AM IST
Bihar CM Nitish Kumar calls for peace
Chief Minister, Nitish Kumar on #AyodhyaVerdict: Supreme Court's verdict should be accepted by everyone, there should be no dispute over it. We appeal to everyone to not create a negative environment, cordiality should be maintained.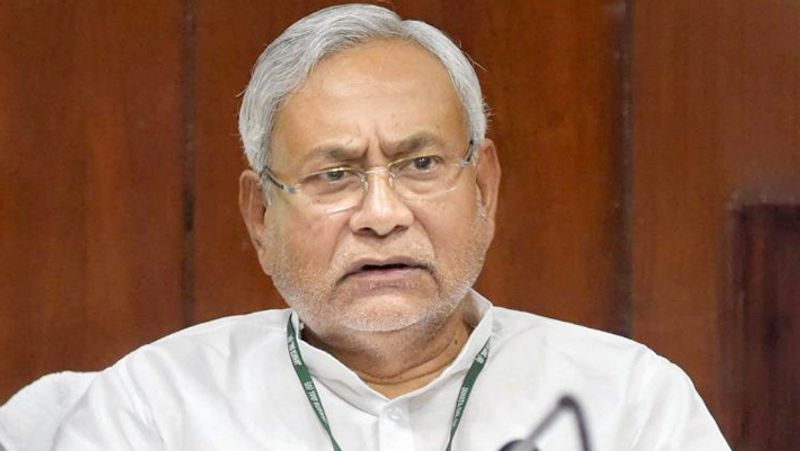 9:49 AM IST
Lawyers gather in Supreme Court
Supreme Court: Lawyers gather outside Chief Justice of India Ranjan Gogoi's court. Five-judge SC bench to deliver verdict in #Ayodhya land case at 10 30 am.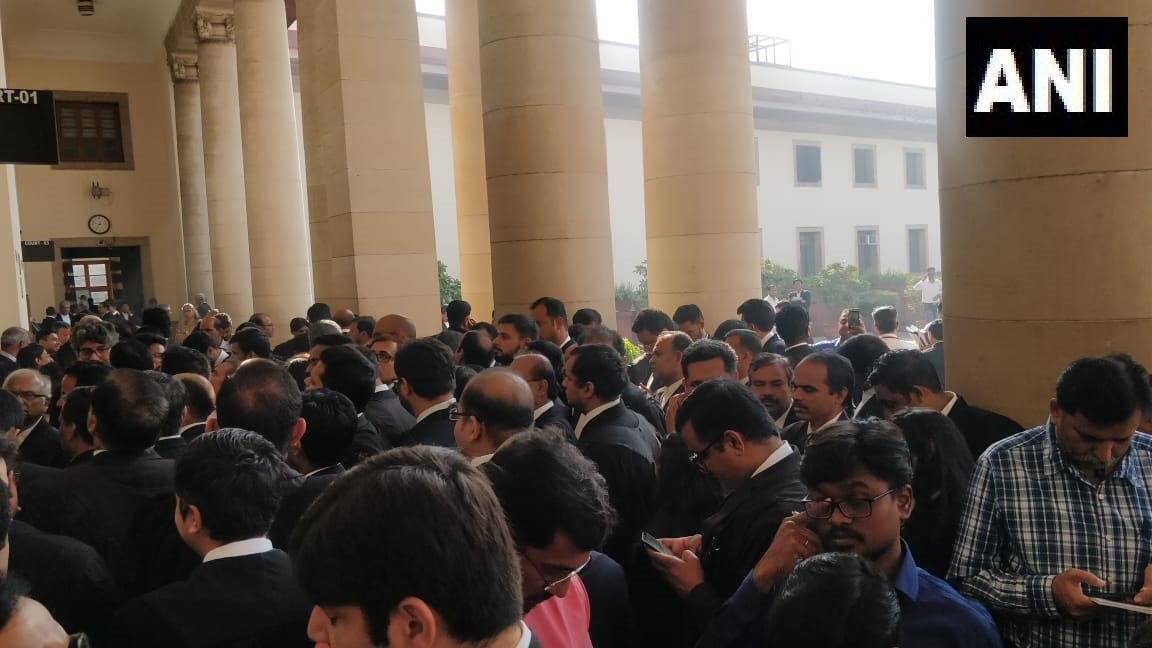 9:48 AM IST
Indo-Nepal border on high alert
Indo-Nepal border on high alert with additional deployment at checkposts
9:47 AM IST
Aligarh on high alert
Internet services suspended in Aligarh and Agra ahead of the #AyodhyaVerdict. The services were shut down shortly after midnight.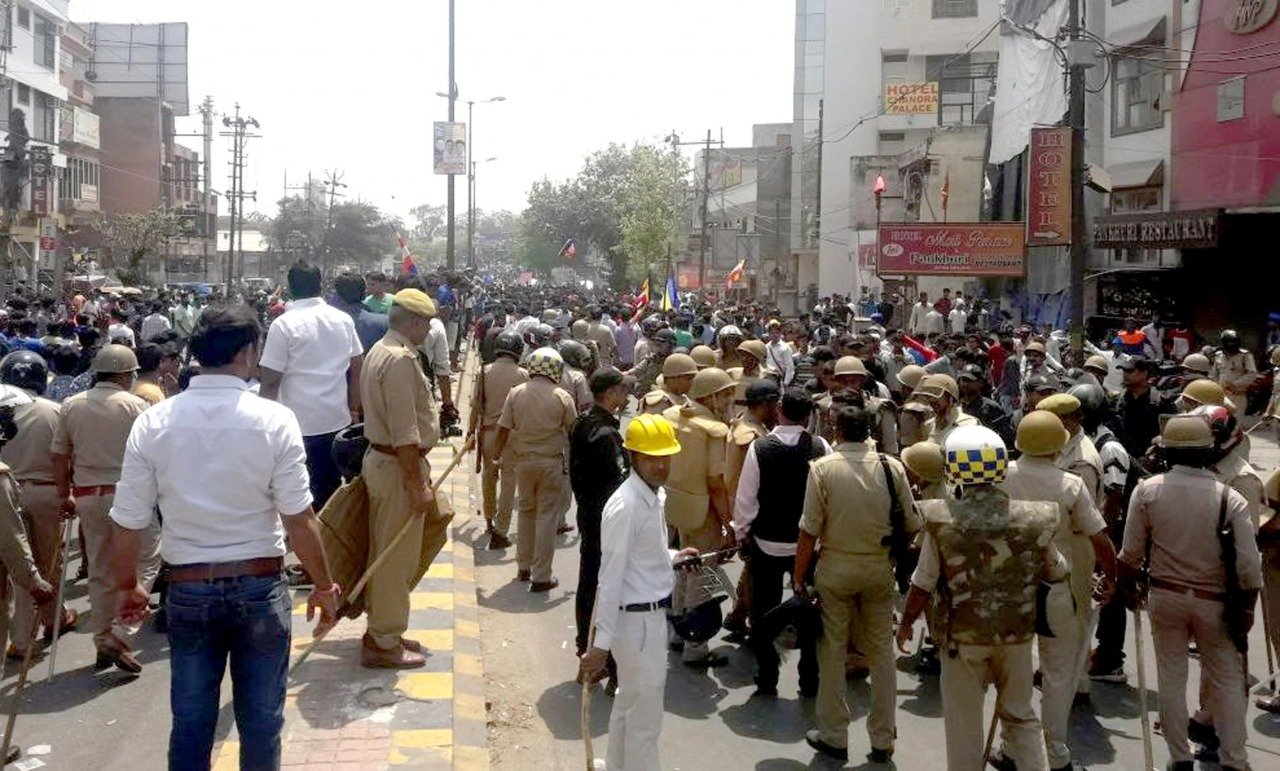 9:38 AM IST
Security deployment around Supreme Court
Heavy security deployment in and around court premises.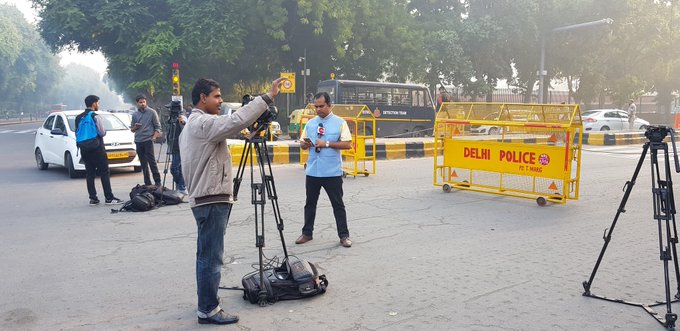 9:32 AM IST
Security in Rajasthan ahead of verdict
Section 144 of CrPC (prohibits assembly of more than 4 people in an area) in Bundi, Rajasthan; All schools to remain closed today. Internet services to be suspended for 24 hours in Jaipur Commissionerate, from 10 am today. 
9:27 AM IST
ADG (Prosecution) UP Police on Ayodhya
ADG (Prosecution) UP Police, Ashutosh Pandey in says, "Devotees are visiting the temple of Shri Ram Lalla." and that there are no restrictions on visiting the temple. All markets are open, the situation is completely normal.
9:15 AM IST
ADG Ashutosh Pandey on police deployment
ADG UP Police, Ashutosh Pandey in #Ayodhya: 60 companies of paramilitary force, RPF and PAC and 1200 police constables, 250 Sub-inspectors, 20 Dy-SPs & 2 SPs deployed. Double layer barricading, public address system, 35 CCTVs&10 drones deployed for security surveillance
9:00 AM IST
Section 144 imposed in Karnataka
Karnataka: Section 144 of CrPC (prohibits assembly of more than 4 people in an area) imposed and sale of liquor banned in the twin cities of Hubbli-Dharwad.
8:50 AM IST
Sec 144 imposed in Delhi
Delhi: Security personnel outside Supreme Court ahead of verdict in #Ayodhya land case; Section 144 is imposed in the area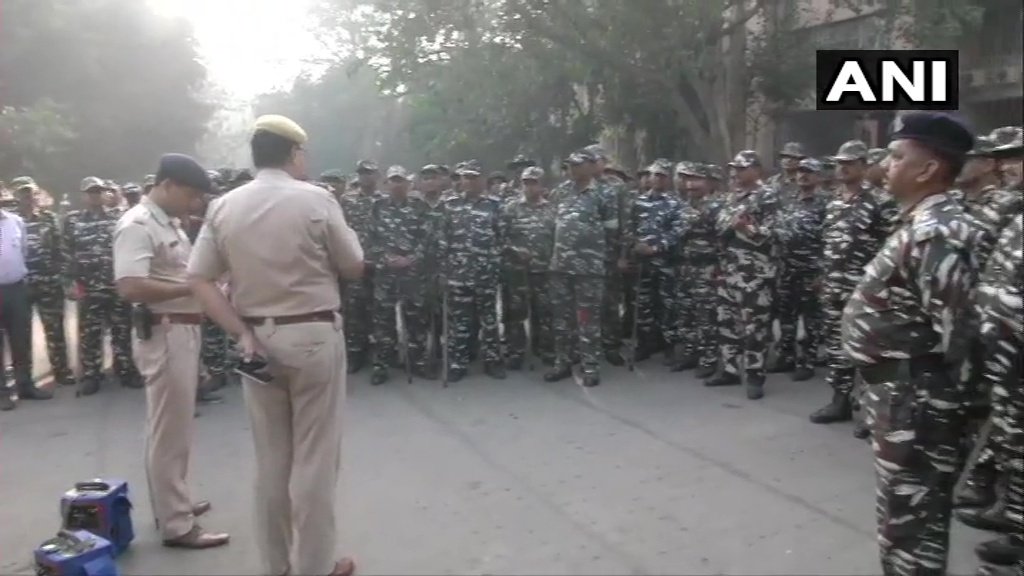 8:45 AM IST
Security tightened in Ayodhya
Security heightened in #Ayodhya ahead of the verdict in Ayodhya land dispute case today; Section 144 (prohibits assembly of more than 4 people in an area) has been imposed in the state of Uttar Pradesh.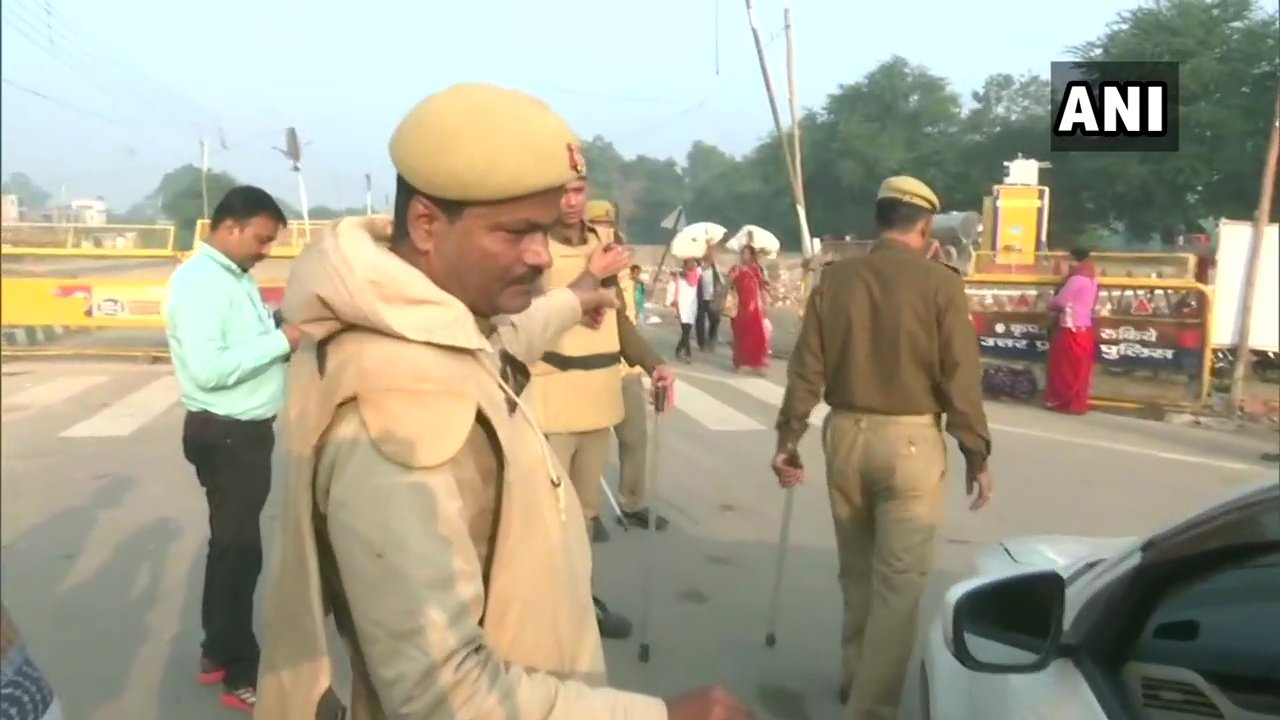 12:00 AM IST
SC verdict expected at 10 30am
Supreme Court Bench of Chief Justice of India Ranjan Gogoi and Justices SA Bobde, DY Chandrachud, Ashok Bhushan and S Abdul Nazeer will pronounce verdict at 10 30 am today