Union minister DV Sadananda Gowda took a jibe at Congress leaders who have been demanding that they be included in the bhumi pujan of Ram Temple in Ayodhya on August 5

Bengaluru: It will be a red-letter day in Indian history as Prime Minister Narendra Modi will take part in the Ayodhya Ram temple ground-breaking ceremony on August 5. 
While the nation waits for the historic moment, Congress party, which had opposed the construction of the temple, feels left out as it has not been invited.  
Reacting to Congress's allegations that the Trust could have invited senior party leaders to the event, Union minister and BJP leader DV Sadananda Gowda hit out at the grand old party. He said this is not a government function to invite all and also questioned the Congress as to what relation it has with the event.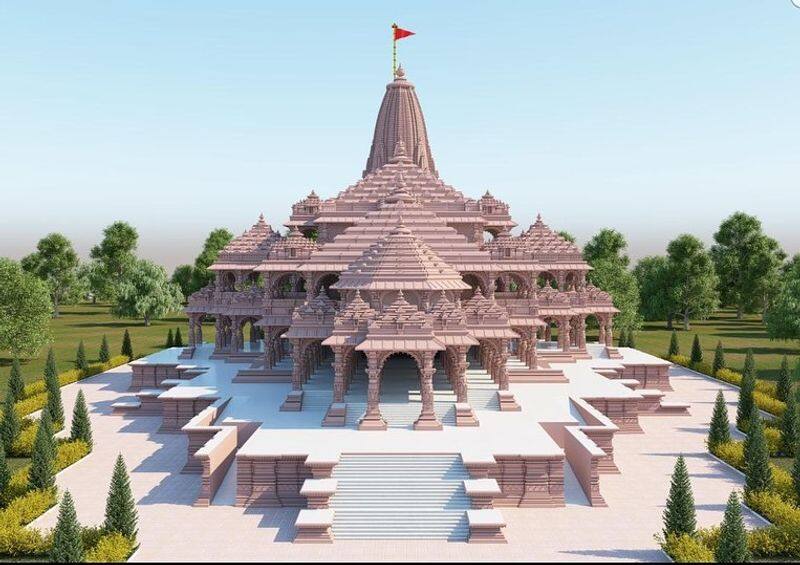 He said, "I think it is a laughable matter (Congress not invited) because this is not a government programme to invite and the event is being held by the Ram Janmabhoomi Trust. It is left to the Trust whom they invite and whom they don't. No political party has the right to take a decision regarding this. I don't understand what relation Congress has with the Ram Temple in Ayodhya because they have always been against the construction of the temple." 
The Congress had even filed an affidavit in the Supreme Court questioning the existence of Lord Ram. 
He said, "The Congress also filed an affidavit in the Supreme Court in 2007 stating that there is no proof of the existence of Lord Ram. Trying to force themselves into the event and waiting for an invite for the bhumi pujan only shows their frustration." 
Last Updated Aug 4, 2020, 7:11 PM IST