Madhya Pradesh Congress leader's tweet on sons and daughters exposes the Congress's misogynistic inclinations.

Bengaluru: This could have never come at a worse time for a beleaguered Congress. 
At a time when Congress is facing a plethora of criticism for the way it has behaved since Galwan clashes, Madhya Pradesh Congress leader Jitu Patwari has exposed his party untenably with his comparison. 
Also Read: Rajiv Gandhi Foundation receives Rs 10 lakh as donation
In what can easily be termed insensitivity, the Congress leader used his creativity to equate 'Vikas' or prosperity with a son and failures, in his parlance, to daughters. 
He put out a tweet in this regard, with the inclination to hurt and humiliate PM Modi, but ended up being humiliated and scorned himself! 
In this tweet he said, "In an attempt to give birth to a son called 'Vikas', the Modi government has already gave (sic) birth to five daughters namely demonetisation, GST, inflation, unemployment and economic slowdown."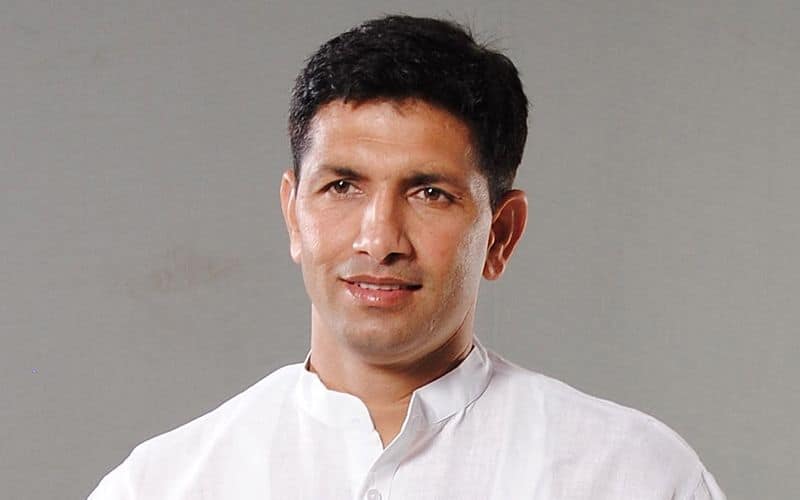 Anyone in public life or otherwise, should always exercise sensibility and decency. But the Congress leader, has put himself and his party in a state of embarrassment. 
As the tweet went viral, as expected, he was criticised and when news reports last came in, it is said a complaint with NCW has also been lodged. 
Chief minister Shivraj Singh Chouhan said, "Till how long does the Congress keep insulting daughters? This leader is the same Madam Sonia who drove your son on a motorcycle. Who gave him the right to insult daughters? Either Sonia Gandhi should apologise to the nation or oust Patwari for this act." 
Also Read: How Congress continues to be vindictive

The Congress is trying extremely hard to defend itself as it receives critical comments for imposing Emergency in 1975. As if that were not enough, news has also emerged that Rahul Gandhi Foundation received Rs 10 lakh from China in 2006. 

Rahul Gandhi and other Congress leaders are also at the receiving end for not responding in a constructive manner in the aftermath of Galwan clashes. 
The tweet of Madhya Pradesh Congress's leader comes really unnecessarily.  
Read Exclusive COVID-19 Coronavirus News updates, at MyNation.
Last Updated Jun 25, 2020, 7:24 PM IST