As soon as Adhir Ranjan, a Congress leader said that the issue of Kashmir is not an internal issue, but a matter that has to be resolved by UNSC, social media ripped apart the party, saying #ShameOnCongress

Bengaluru: The Indian National Congress (INC) has been at the receiving end on social media.
Earlier today (August 6) senior Congress leader Adhir Ranjan Chowdhury said in the Lok Sabha, "You (government) say that it is an internal matter. But it is being monitored since 1948 by the UN. Is that an internal matter? We signed Shimla Agreement and Lahore Declaration. Was that an internal matter or bilateral?"
As expected, social media erupted with vexation.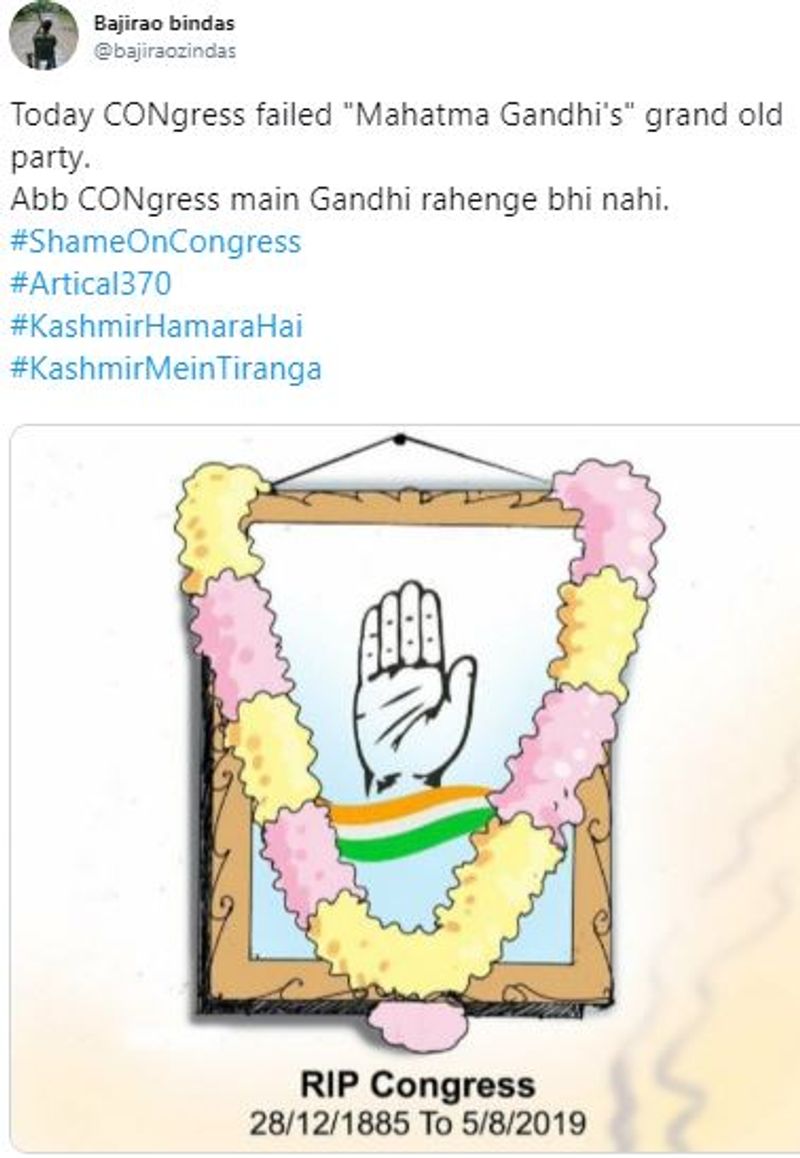 There were reports that United Progressive Alliance (UPA) chairperson Sonia Gandhi was upset over the needless statement.
The BJP has found more fodder to criticise the Congress on the issue. V Somanna, a Bengaluru BJP MLA, who is in Delhi said such loose talks are synonymous with the Congress.
"With the abrogation, it is proved beyond doubt that this nation has a future. We all know that the Congress is known for such loose talks. He may talk whatever he wants, but the writing is clear on the wall. The issue is now a closed chapter. We should not pay much heed to such statements," Somanna said.
Surprisingly, even the Congress is not ready to accept the blunder one of its leaders has done and said it is his individual opinion.
"Kashmir was, is and will always be an integral part of India. The dispute was created by Pakistan, not India. It was the maharaja of the region who agreed to join us. So our leader who made this observation is wrong. He is a senior leader, but such errors are not accepted. The United Nations Security Council (UNSC) can't intervene in the issue. That has been the stance of the Congress for a long, long time now. We dismiss the statement as one that has been made as an individual," said Kengal Renu, a Congress spokesperson.