In the latest case, as in the case that former Kolkata Police commissioner Rajeev Kumar was dealing with, officers of the Bengal government are said to have colluded with the company Basil International Limited that issued shares to gullible customers but allegedly never paid them back years after the maturity of the terms
The Central Bureau of Investigation (CBI) has registered another case of the Bengal chit fund scam. According to CBI sources, a case has been registered against M/s Basil International Limited for allegedly duping innocent customers Sonarpur district.
According to the sources, the company issued share certificates to many customers. It took money from them for the past ten years, but the gullible customers never got back their money.
The customers filed many complaints, but their grievance was not redressed. According to some customers, they received certificates, cash receipts etc, but even after years of maturity, the company did not pay a penny to them.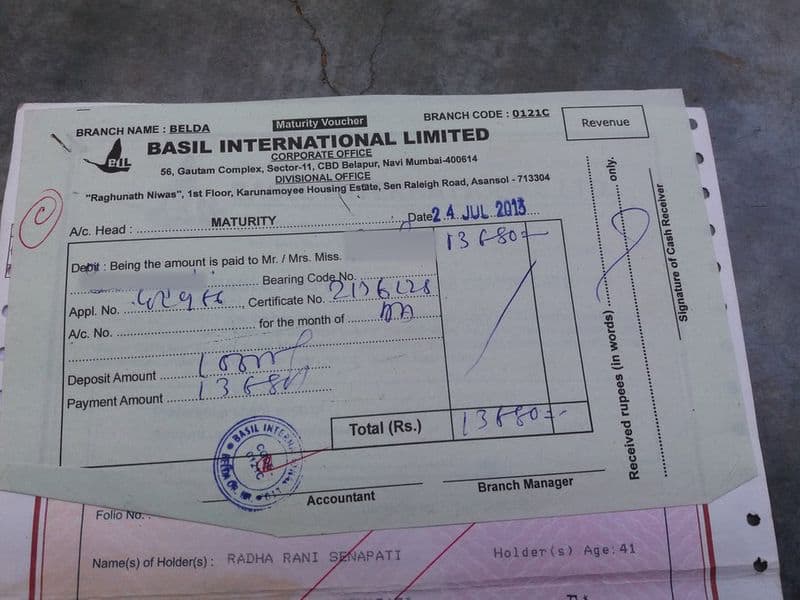 In the case, various top Bengal officials are under the scanner of the CBI. The Bengal government is allegedly backing them.
The regarding chit fund scam cases are before the Supreme Court now as the CBI has alleged that the state government and its officials are obstructing the agency.
When CBI went to Kolkata Police commissioner Rajeev Kumar's house in February, the local administration stopped the CBI officials, as was widely reported by the media at the time.
But, the Bengal government and its police refuted CBI allegations in the Supreme Court that they obstructed investigation into the Saradha chit fund scam cases, with the State cops asserting that the central agency had forcefully tried to enter the Kolkata Police Commissioner's residence on February 3 without valid papers.
Chief secretary Malay Kumar De, DGP Virendra Kumar and Kolkata Police commissioner Rajeev Kumar filed separate affidavits in the apex court on the contempt petition moved by the CBI in connection with the scam and tendered an "unconditional and unambiguous apology" over alleged disobedience of the court.
The trio, however, maintained that the Bengal government and the State police at no point of time obstructed investigation nor any official denied cooperation to the CBI.
The officers serving the Bengal government opposed the contempt petition against them in which the CBI had alleged that they were tampering with evidence and not complying with the various orders of the apex court relating to the probe by asserting that there was a need for directions to the CBI not to make any vague allegation without substantial and cogent evidence.
With inputs from PTI