Pawan Kalyan has decided to contest from Bhimavaram and Gajuwaka in Andhra Pradesh for the upcoming Assembly election. The Kapu actor, who rallied saying he is 'caste-less', is now banking on the very same factor.
Amaravati: In the Telugu movie Gabbar Singh, which is a remake of the Bollywood blockbuster Dabangg, actor Pawan Kalyan says: Naakkonchem tikkundi, kaanee daaniko lekkundi (I am crazy, but there is always a limit).
One can't underestimate the Pawan Kalyan factor in politics, said political analyst Sriram Karri, adding, "He can prove to be more successful and deserves more credit than what people give him."
Pawan Kalyan, actor-turned-politician, founded the Jana Sena in 2014 and his party is all set to face both, the Assembly as well as the Lok Sabha election, this year in Andhra Pradesh. His political activity began in September last year and he has always mentioned that he is beyond caste. However, Kalyan has decided to contest from Bhimavaram in West Godavari and Gajuwaka constituency in Visakhapatnam. Both the constituencies are home to the Kapu community.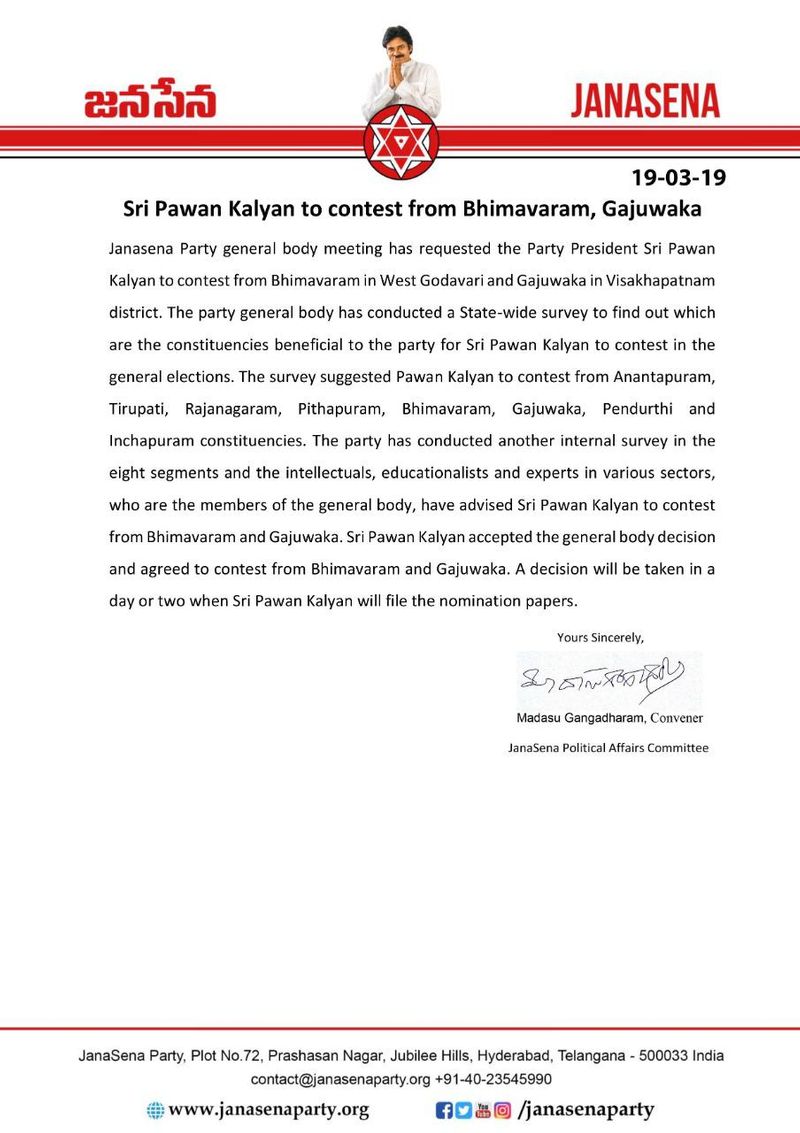 The actor-politician is a Kapu and his family hails from the West Godavari district. In 2015, he even partook in an agitation against the aqua park in the district, which was believed to deplete the ground water affecting around 20-25 villages. "He has carefully chosen the two constituencies. With his participation in the agitation, he proves that he will fight for public issues. He also has the local factor to his credit," said TS Sudhir, senior journalist. Gajuwaka in Visakhapatnam represents the urban youth. And Pawan Kalyan is the Power Star of Telugu cinema. "His movies of late have been a flop, but he can play a role among the first-time voters," said Parakala Prabhakar, political commentator.
The fact that he is banking on the caste factor suggests that he is nervous, said Prabhakar. "The constituencies are from the same region - coastal Andhra. Had he chosen one from here and the other from Rayalaseema region, then we can believe that he is here to represent the whole of Andhra Pradesh," he said.
The question is if the Kapu region is really that safe? Pawan Kalyan's elder brother, Chiranjeevi, who founded the Praja Rajyam Party before merging it with the Congress, had also contested from two places — Palacole and Tirupati — in 2009. He had, however, lost Palacole and won in Tirupati. And Palacole is not very far from Bhimavaram. Both the places belong to the Kapu community. "Perhaps that is why he chose two seats from the same region so that he doesn't take anything for granted," said Sriram Karri. But, many stalwarts, who made their political debut - from NT Rama Rao in state politics to Narendra Modi in national politics - chose two constituencies, added Karri.
The state of Andhra Pradesh is one that sees heavy polarisation between two main parties - Telugu Desam Party (TDP) and YSR Congress Party (YSRCP). "Now, Pawan Kalyan will want to be the HD Kumaraswamy of Andhra politics - emerging as 'king' despite belonging to the smallest party in the Assembly, just like the JD(S) in Karnataka. We need to now see who he hurts more," said Sudhir.
In the film Jalsa, Pawan Kalyan says, "Yuddham lo gelavatam ante shatruvu ni champatam kadhu, sathruvu ni odinchatam... Shathruvuni odinchatam matrame yuddham yokka lakshanam (In a war, victory is when you defeat the enemy and not when you kill the enemy)."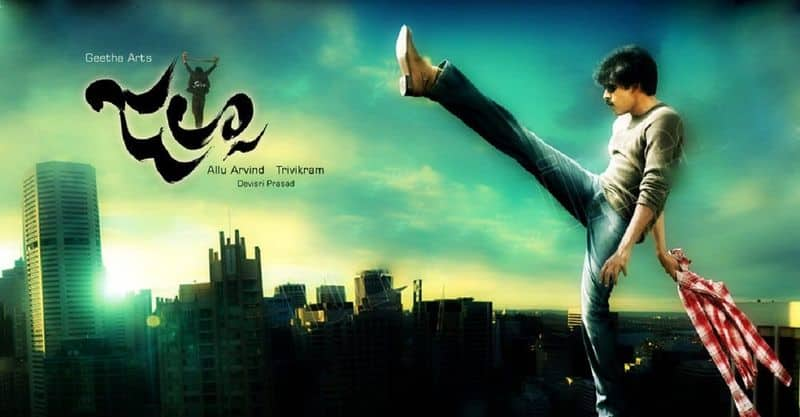 Jana Sena has so far announced candidates for 77 Assembly seats. But, the party chief will turn out to be the spoiler for one of the two main parties. Pawan Kalyan was earlier riding on the pro-Modi campaign, while supporting the TDP-BJP alliance in 2014. Today, he swings to the Left, along with having BSP in his fold. "In the case of a hung Assembly, the likelihood of Kalyan leaning towards Naidu is high," said Karri.
On Sunday, former IPS officer VV Lakshminarayana joined the Jana Sena. 53-year-old Lakshminarayana had arrested YSRCP's YS Jagan Mohan Reddy and Gali Janardhana Reddy in connection with a disproportionate assets case. Lakshminarayana is likely to contest in the April 11 elections in Andhra Pradesh.
Just like how YSRCP played Chiranjeevi to split the anti-Congress vote, Naidu is playing Pawan Kalyan to split the anti-TDP vote, said Sudhir, which then raises the speculation that Naidu bears the strings to puppet Pawan Kalyan.
All said and done, Jana Sena may not win many seats, according to analysts, but Pawan Kalyan is a popular actor. His rallies can always electrify the place and its people.  Karri said, "He is a dangerous factor. If I were a politician, I wouldn't be scared of him, but I will definitely be wary of him."
One can't help but remember Power Star's famous dialogue from the movie Gabbar Singh: Popularity emundhile passing cloud lantidhi, vathavaranam vedikkithe vanai karigipothundhi, nenu akasam lanti vadini vurumochina, merupochina, pidugochina nenu epudu okela unta (Popularity is like a passing cloud, which will soon vanish like rainfall. I am like the sky, and I am here to stay).
Read Exclusive COVID-19 Coronavirus News updates, at MyNation.
Last Updated Mar 20, 2019, 3:17 PM IST