Both the bomb threats to the high courts which was made by way of letters were sent in the name of Hardarshan Singh Nagpal

Calcutta: The registrar general of the Calcutta high court R Samanta informed the ministry of home affairs that it had received a letter that contained a threat of multiple bomb blasts in the high court premises. The letter issued at the directions of Chief Justice Thottathil Radhakrishnan disclosed that one Hardarshan Singh Nagpal made the threat along with his son through a letter dated September 9. The letter also said that the blast in the high court premises will take place on September 30.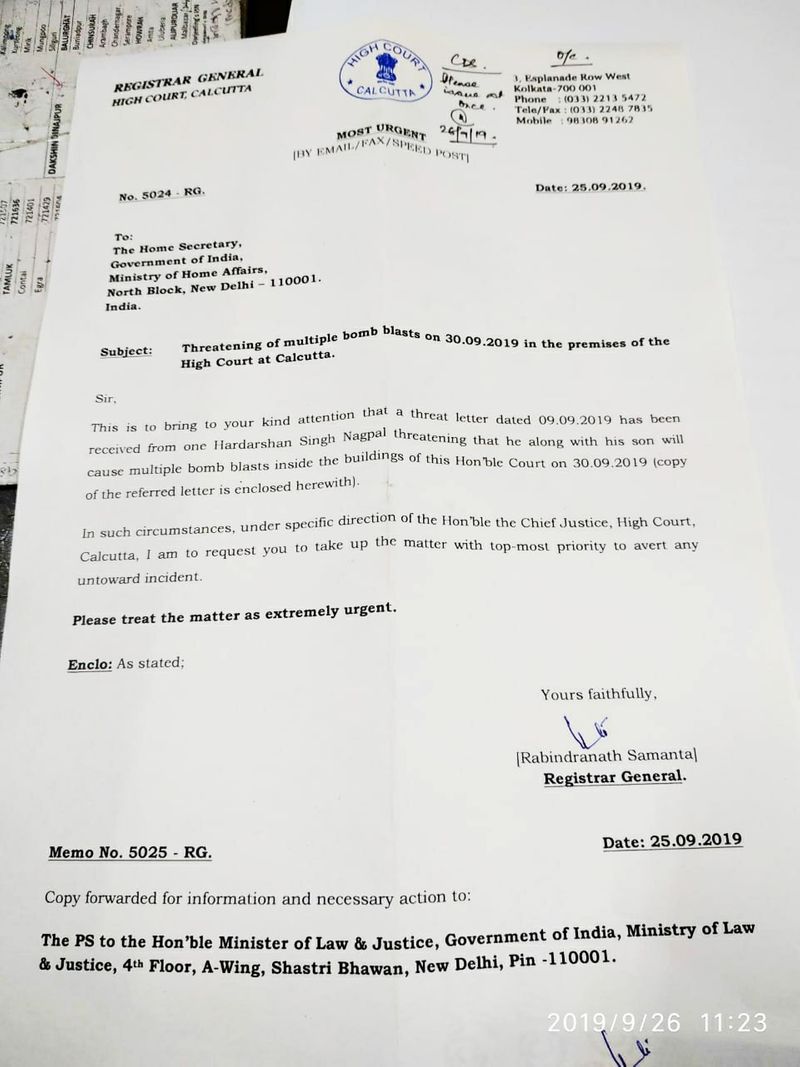 The registrar also forwarded the letter to the  ministry of law and justice and requested it to take up the matter seriously and avert any untoward incident. The court also supplied a copy of the message to the ministry for necessary action. 
Also read: Karnataka high court receives threat letter, man from West Delhi threatens to blow it up
In a similar incident a bomb threat by way of a letter to the general of Karnataka high court was sent by a person who claimed he belonged to "International Khalistan Support Group". The accused identified himself as Hardarshan Singh Nagpal and the FIR was registered at Vidhana Soudha Police Station in Bengaluru on September 18.
Once again, the accused threatened that the blasts in Karnataka high court will take place on September 30.
 
Last Updated Sep 26, 2019, 7:00 PM IST