A 22-year-old youngster has made it his life's mission to rescue animals in distress
Bengaluru: P Ashwath is an IT professional from Chennai. 
While he stays true to his profession, he doesn't miss out on an opportunity to lend a helping hand to unlucky animals that cry for some compassion to extricate them out of trouble. 
He is a trained rescue professional and doesn't dishonour calls that seek his help in helping out animals.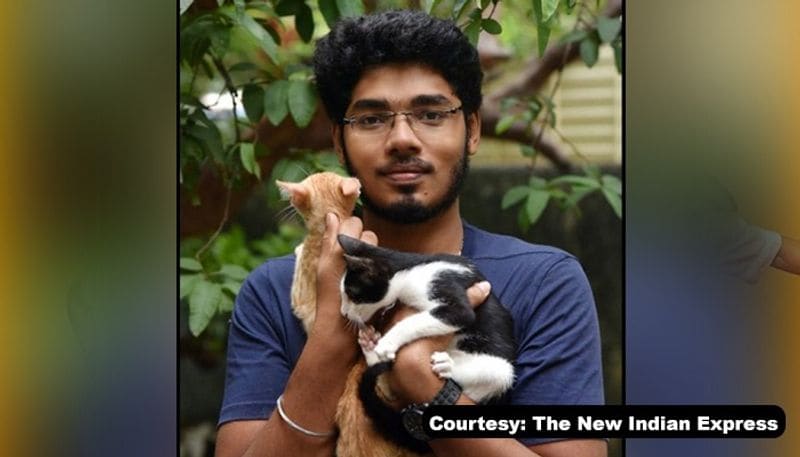 When he was ten years, he got a call to rescue a weak kitten in Chennai. But at that age, he didn't have the expertise to deal with it. 
He says, "I didn't know how to give it medical aid or save it. But, I brought it home and my parents and a doctor friend helped me nurse it back to health," as reported by The New Indian Express. 
This act prodded him to take up such altruistic work towards animals in distress. 
In 2008, there was a scam in which cat meat was being sold in place of chicken and mutton. He has been tracking such illegalities. 
"Only a few years ago, the municipal corporation finally addressed the issue and tightened the rules around domestic animal slaughter. Despite that, we see such cases even today," he adds. 
Ashwath now has a team with six members. They take care of domesticated animals like cats, dogs and cattle. 
They get them treated in veterinary clinics and rehabilitate them appropriately. 
"When it comes to dogs or cats, we make sure to neuter the animals before releasing them on the street. It is a safe, quick and cheap procedure, and ensures that the populations of these animals on the streets are controlled," he further adds. 
"Some animals that suffer major injuries will find it difficult to survive on the street. Animals who have had to undergo amputation and severe surgery, I house at my place. We, now, have five dogs and thirteen cats," he says on turning his house into a shelter for these innocent creatures. 
 
 
Read Exclusive COVID-19 Coronavirus News updates, at MyNation.
Last Updated Dec 11, 2020, 4:51 PM IST