Indian Railways has delivered 26891 MT of liquid medical oxygen to all parts of the country in as many as 383 oxygen expresses

Bengaluru: Indian Railways has literally come as a boon at a time when the nation fights the second wave of the virus. 
What began as an exercise to deliver oxygen to all parts of the country in April has literally turned into an exercise of saving lives.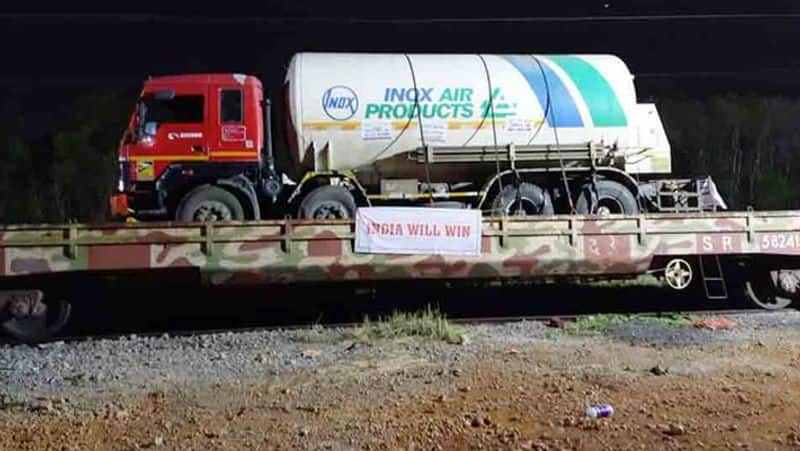 Till today (June 7) the organisation has delivered 26891 MT of liquid medical oxygen to all parts of the country. 
The oxygen has been transported in 1567 tankers. 
As many as 383 oxygen expresses have been used to deliver the all-important gas. 
As per a ministry release, Indian Railways has mapped different routes with oxygen supply locations and keeps itself ready with any emerging need of the states.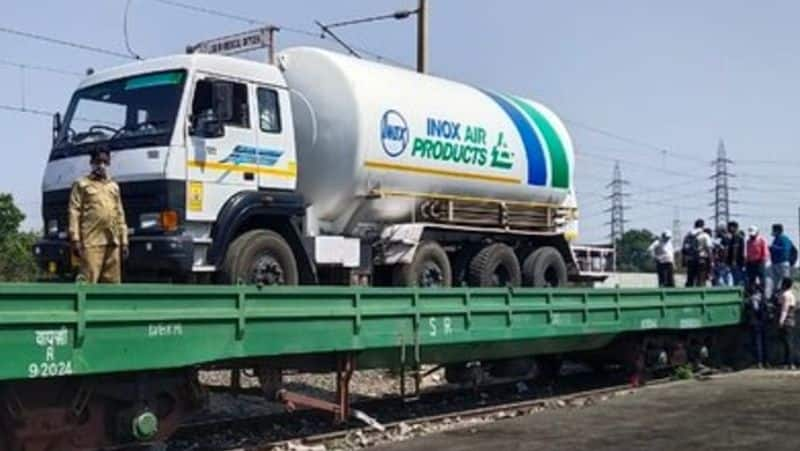 Railways pick up oxygen from places like Hapa , Baroda, Mundra in the West and Rourkela, Durgapur, Tatanagar, Angul in the east and then delivering it to states of Uttarakhand, Karnataka, Maharashtra, Madhya Pradesh, Andhra Pradesh, Rajasthan, Tamil Nadu, Haryana, Telangana, Punjab, Kerala, Delhi, Uttar Pradesh & Assam in complex operational route planning scenarios.
In order to ensure that oxygen relief reaches in the fastest time possible, Railways is creating new standards and unprecedented benchmarks in running of oxygen express freight trains. The average speed of these critical freight trains is way above 55 km/hr in most cases over long distances. Running on high priority Green Corridor, with a highest sense of urgency.
It is to be noted that teams are working meticulously to meet challenges and ensure the vital gas reaches the destinations on time. 
What is also commendable is that the duration for technical stoppages has been reduced to just a minute. 
Care is taken to ensure the tracks on which these trains run are kept open all the time. It is also to be noted that other freight trains are not put to inconvenience.