Let us take a look at seven most expensive things Kim Kardashian West has purchased in her lifetime, and go green with envy
If you are keeping up with the Kardashians, then you will know the wealth and assets the KarJenner families have and they certainly know how to spend it too.
Kim Kardashian, mother of four, is the most influential of the famous family. She is now reportedly making over $1 million per sponsored Instagram posting. The Keeping Up With the Kardashians star will soon launch her new SKIMS Solutionwear line, which includes body shaper, innerwears to enhance, sculpt or lift while hiding flaws.
According to reports, Kim current net worth is $360mn that is excluding her husband Kanye West's wealth, which is $160 million. In 2017, she launched her beauty line, KKW Beauty and in the same year she launched her fragrance line, KKW Fragrance. 
Kim loves her money and loves to spend on her family and luxury, so let us take a look at seven of her most expensive purchases.
1) Kanye West's birthday party $110,000: 
On Kanye West's 38th birthday, Kim renting out the Staples Center for the private event. John Legend sang "happy birthday", and celebs like Justin Bieber, 2 Chainz, Pusha T attended the party.
2) Aston Martin DB9 - $200,000: 
Kim Kardashian loves luxury cars, she got an Aston Martin DB9, which was seen in the James Bond series. Kardashian's model cost around $200,000.
3) Rolls Royce Phantom - $407,000
In 2015 Kim Kardashian purchased the new Rolls Royce Phantom of $407,000. Before she took her Rolls Royce home, Kim had it customised with matte silver paint, new rims, and tinted windows.
4) 2017 Bahamas Vacation - $440,000: 
In another Kanye West's birthday she gifted her husband an expensive holiday. According to reports, she rented out an entire island for the Kardashian-West clan to enjoy in preparation for hubby's 4oth birthday.
5) Gold Plated Toilet Seats - $750,000: 
Kim and Kanye love luxury, therefore they made their bathroom by gold-plated toilet seats worth $750,000. This is perfect for Kim precious butts, which is the most attractive part of her body.
6) Swarovski Encrusted Fridge - $1 million: 
Kim K owns a special edition Swarovski encrusted fridge-freezer combo, which is around $1 million. 
7) Hidden Hills Mansion - $20 million: 
Kim and Kanye's Bel-Air mansion located in Hidden Hills near Calabasas is reportedly worth $20 million. The 8 bedroom, 10 bathroom house was previously owned by Lisa Marie Presley. It also boasts of two pools and two vineyards. After all the renovations, the place is now valued at $60 million.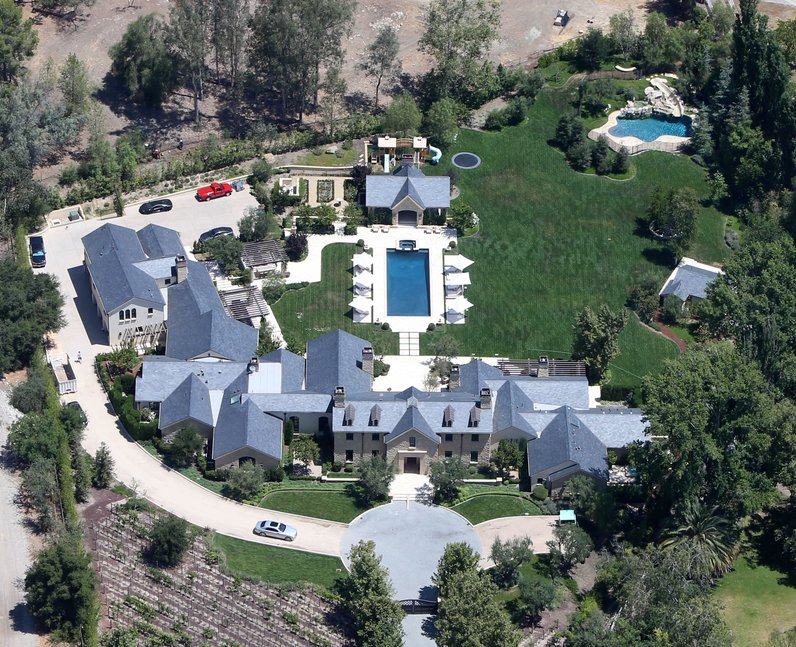 Read Exclusive COVID-19 Coronavirus News updates, at MyNation.
Last Updated Sep 14, 2019, 7:43 PM IST