Vistadome coaches: Passengers on Bengaluru-Mangaluru route to get panoramic view of Western Ghats
First Published Feb 11, 2021, 7:03 PM IST
Train passengers on the Bengaluru-Mangaluru will get to travel in vistadome coaches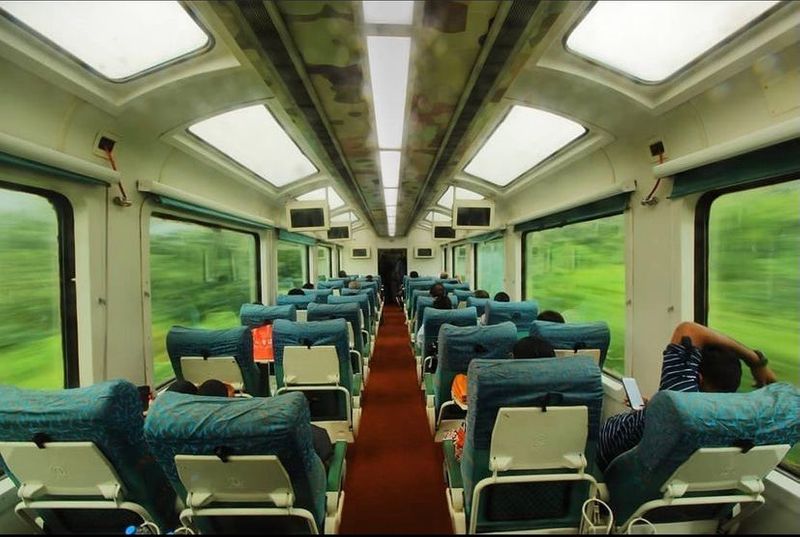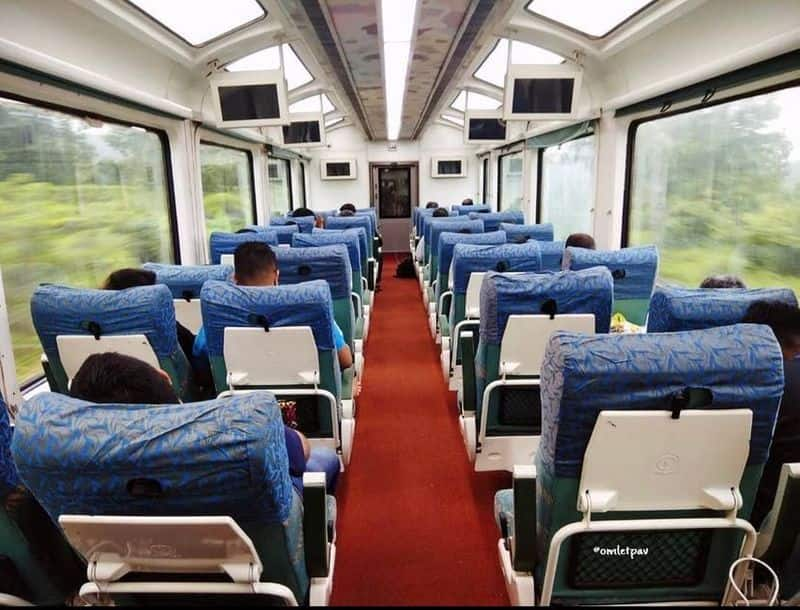 A standout feature of the vistadome tourist coach is its large glass windows and glass roof that boast of electrically controlled opalescence. The vistadome tourist coach has a larger viewing area and an observation lounge which includes a rooftop glass with 44 seats for passengers with rotation up to 180 degrees.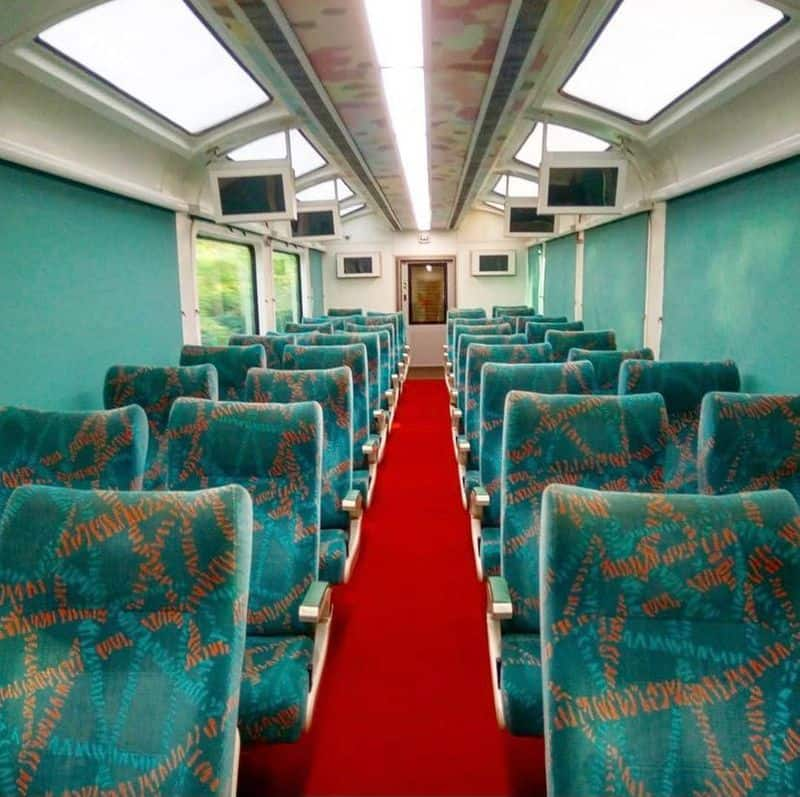 The new coaches are equipped with air-spring suspension in secondary stage for better ride comfort.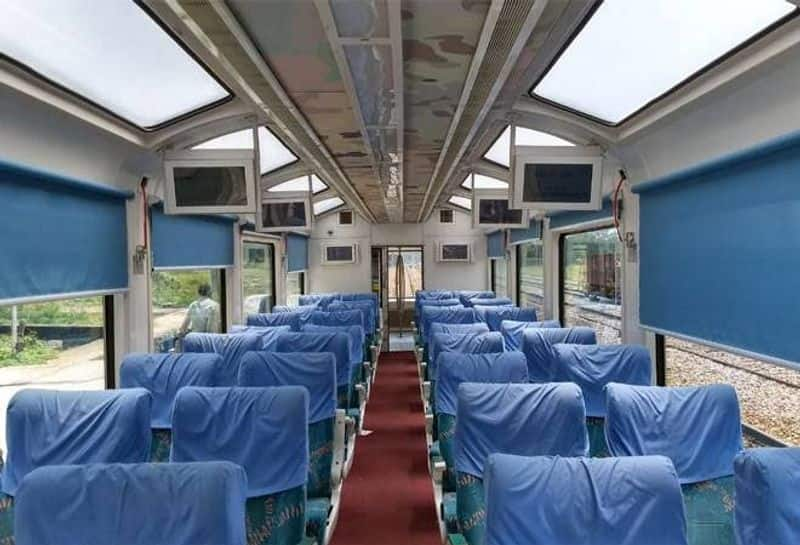 The coaches are disabled-friendly with wider entrance doors and automatic sliding doors at the compartment's entry on both sides.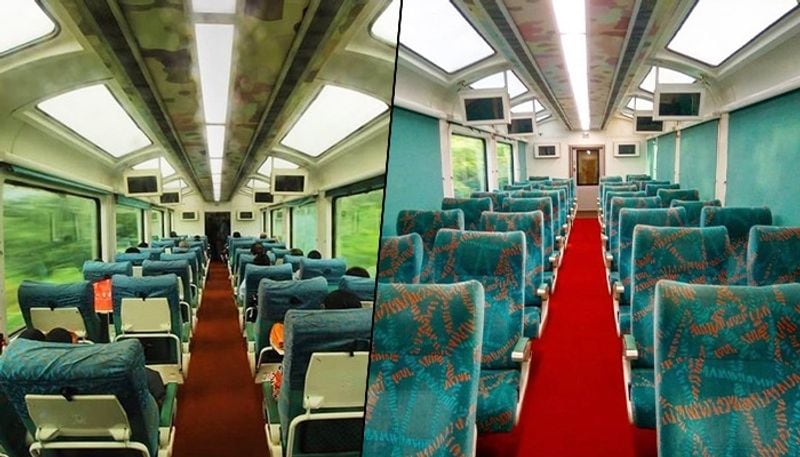 The coaches have a mini pantry, a service area comprising a hot case, microwave oven, coffee maker, bottle cooler, refrigerator and washbasin. They also boast of FRP modular toilets with a pressurized flushing system.