Vijay Diwas, 50th anniversary of India's win in 1971 war: PM Modi lights 'Swarnim Vijay Mashaal'
First Published Dec 16, 2020, 12:49 PM IST
The Prime Minister, Chief of Defence Staff and Tri-Service Chiefs laid a wreath and paid homage to the fallen soldiers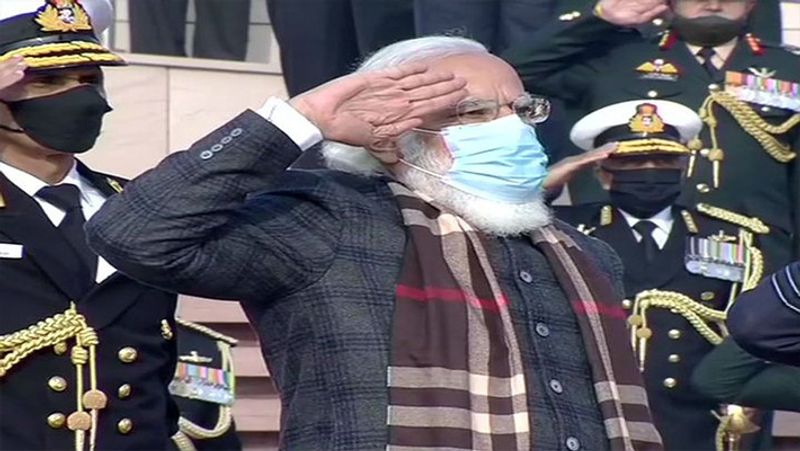 Prime Minister Narendra Modi on Wednesday lit the eternal flame 'Swarnim Vijay Mashaal' at National War Memorial to mark 50th anniversary of Vijay Diwas - India's victory over Pakistan in the 1971 war.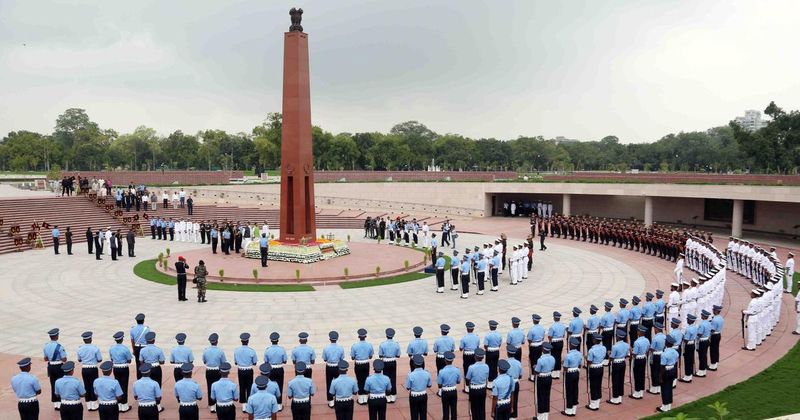 India celebrates December 16 as Vijay Diwas to commemorate its victory over Pakistan during the 1971 war that led to the creation of Bangladesh.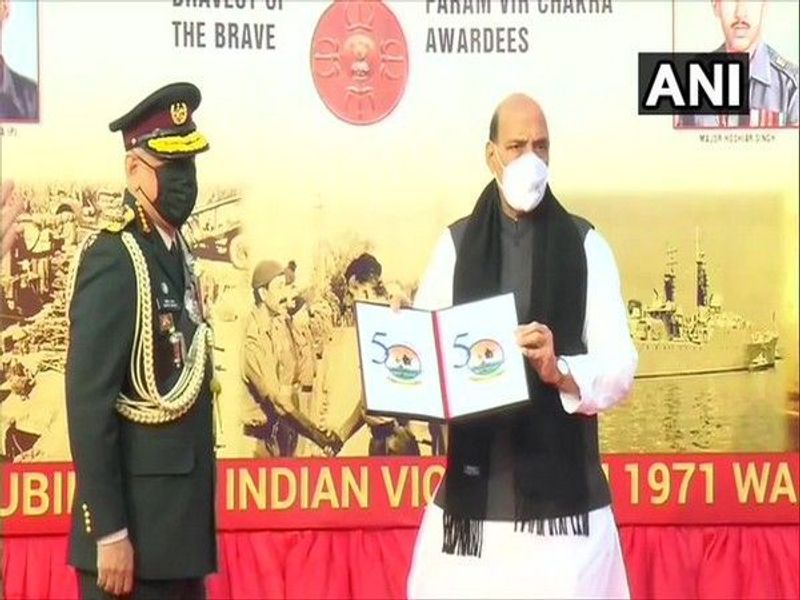 Defence Minister Rajnath Singh unveiled the logo for `Swarnim Vijay Varsh` to mark the 50th-anniversary of the 1971 India-Pakistan war on Wednesday.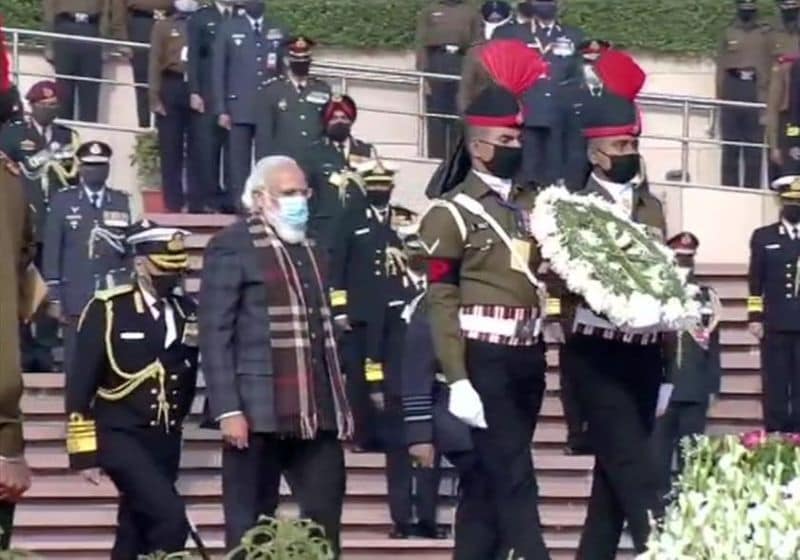 The inaugural event was held at the National War Memorial (NWM) in New Delhi which will was attended by Prime Minister Narendra Modi. On his arrival, the Prime Minister was received by Defence Minister, Rajnath Singh

The Prime Minister, Chief of Defence Staff and Tri-Service Chiefs laid a wreath and paid homage to the fallen soldiers.