This Army regiment that changed face of many wars is now part of IAF's 106 squadron
First Published Feb 16, 2021, 12:51 PM IST
The Assam Regiment was raised on June 15, 1941, and stood its ground to turn defeat into victory winning six Battle Honours in the Second World War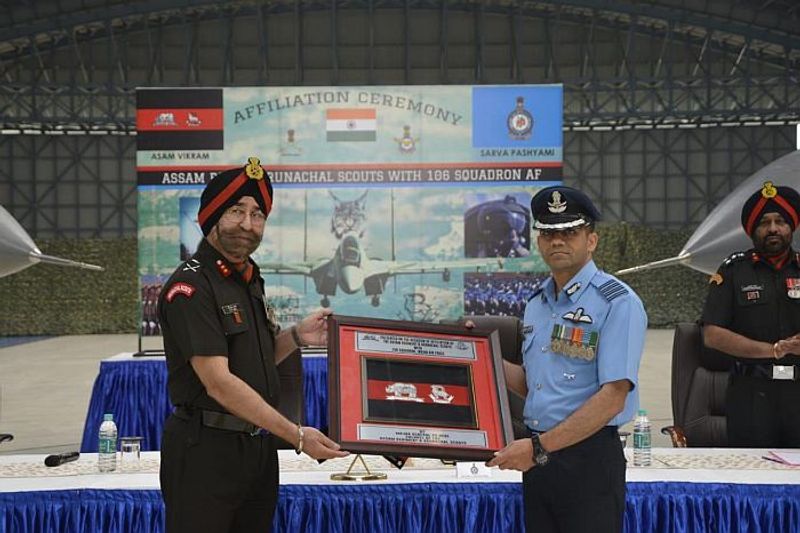 Indian Army's Assam Regiment & Arunachal Scouts was formally affiliated to Indian Air Force's 106 Squadron 'Lynx' in a ceremony at Tezpur in Assam.

On the occasion, Colonel of the Assam Regiment & Arunachal Scouts Major General PS Behl took inspection of the Guard of Honour. Major General PS Behl and IAF's 106 Squadron Group Captain Varun Slaria signed the 'Charter of Affiliation'.


The Assam Regiment was raised on June 15, 1941 and stood its ground to turn defeat into victory winning six Battle Honours in the Second World War.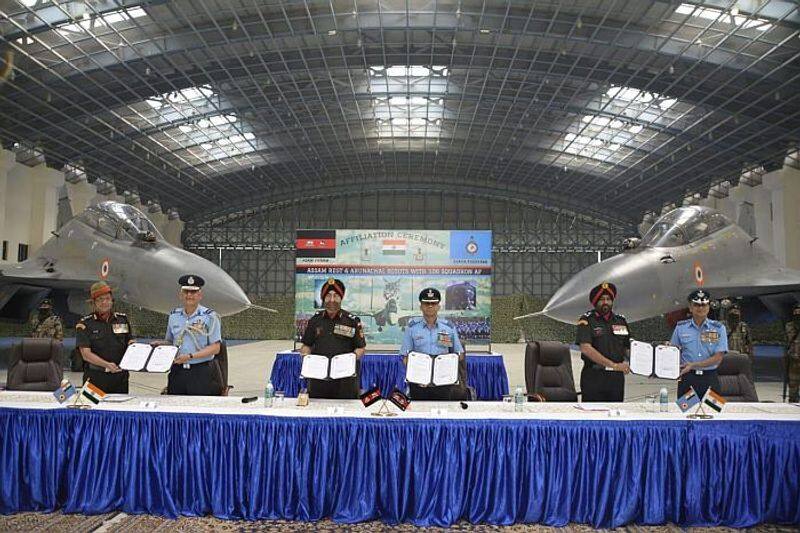 "The contribution of the Regiment in Burma Campaign and in 1971 Indo-Pak war in changing the course of the battle is well documented in history," a defence official said.

Drawing troops from the seven sister states of North-East India, the regiment is decorated with one Ashok Chakra, nine Param Vishisht Seva Medals, two Maha Vir Chakras, eight Kirti Chakras, four Padma Shrees, four Uttam Yudh Seva Medals, four Ati Vishisth Seva Medals, five Veer Chakras, 20 Shourya Chakras, 13 Yudh Seva Medals, 180 Sena Medals, 35 Vishisht Seva Medals, 66 Mention-in Despatches and numerous Commendation Cards.

IAF's 106 Squadron was raised on December 11, 1959 and currently operates the air dominance fighter Sukhoi 30MKI.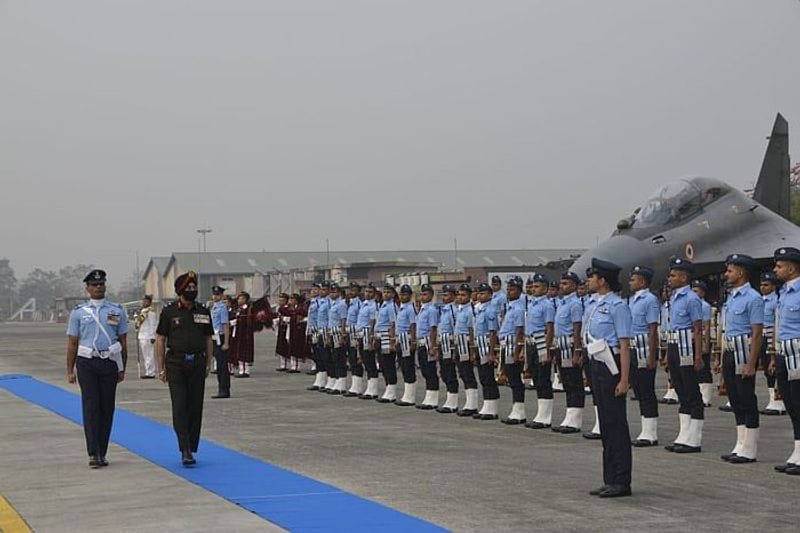 "It is the most decorated squadron of the Indian Air Force with three Mahavir Chakras and seven Vir Chakras," he said.

While addressing the gathering, Major General Behl highlighted about affiliation ceremony and said it was aimed at greater understanding of each other's operational ethos, building camaraderie and espirit-de-corps.

"This enhanced synergy and understanding of each other's strengths will act as a 'Force Multiplier' within our armed forces," Major General Behl said.