10 amazing predictions on Modi and 2019 results that will make you laugh
First Published May 25, 2019, 5:29 PM IST
From political leaders in opposition to journalists, everyone took their turn to predict a BJP loss, only to be proven wrong on May 23 when the country witnessed a Modi wave. Here are 10 tweets of 10 individuals that will haunt them for some time to come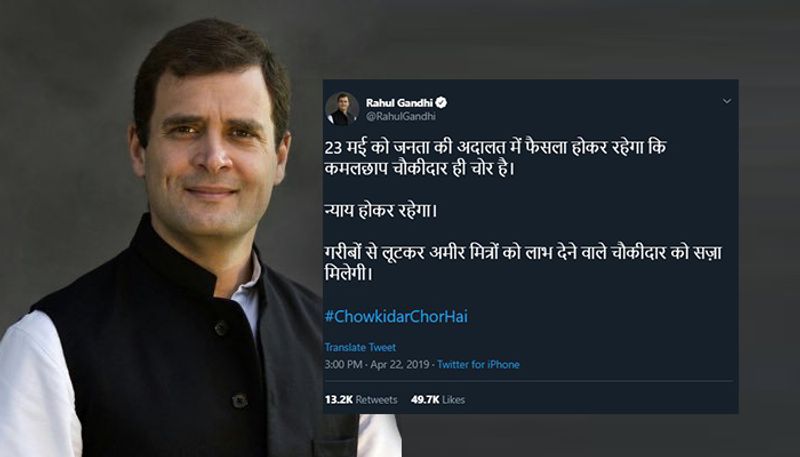 Rahul Gandhi: The Congress president and the architect of "Chowkidar Chor Hai" slogan tweeted on April 22, "On May 23, the peoples' court will give the verdict that the Lotus marked Chowkidar is a thief". It was a reference to Prime Minister Narendra Modi. But with 303 seats on the verdict day, Rahul had to eat his words.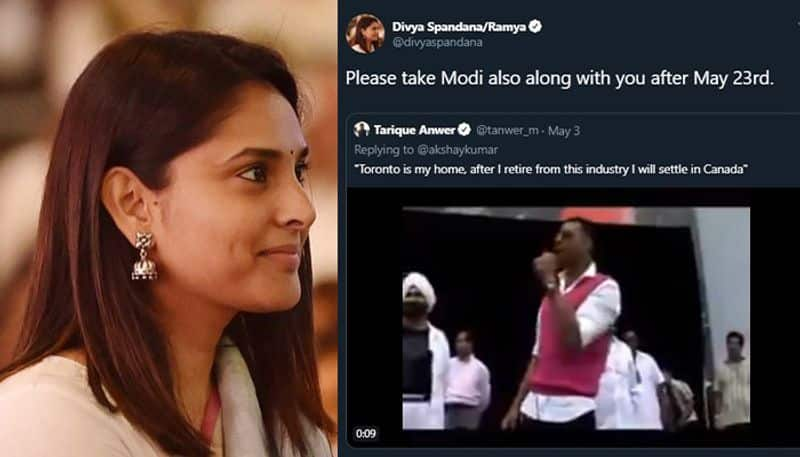 Divya Spandana: Rahul's close aide and Congress' social media head Divya Spandana tweeted just 20 days ahead of the result day quoting a tweet of a video where film actor Akshay Kumar is seen saying he will retire in Canada. Spandana tweeted, "Please take Modi also along with you after May 23". She too was left red-faced on the D-day.
Salman Anees Soz: The senior Congress leader from Kashmir declared on May 11 that "Modi ain't coming back". He added and quite audaciously, "But we promise to construct a digital monument to all his jumlas..." Soz who is the son of senior Congressman Saifuddin Soz was found searching for an excuse on verdict day.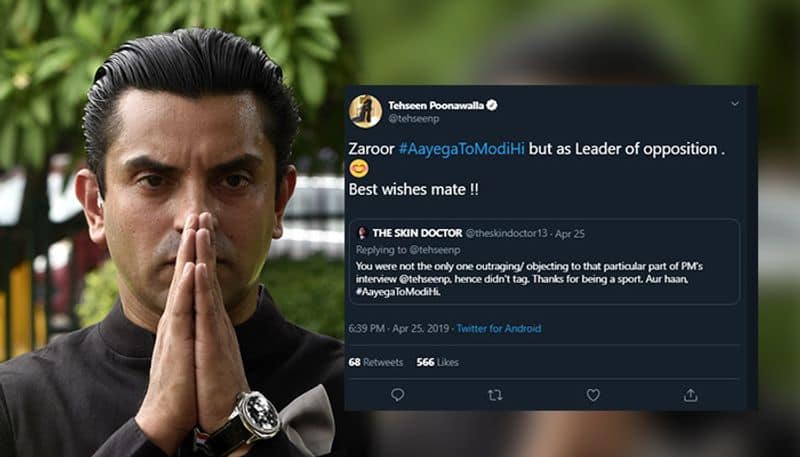 Tehseen Poonawalla: The brother-in-law of Priyanka Gandhi's husband, Robert Vadra had predicted that Narendra Modi would come back but not as the Prime Minister but as the Leader of Opposition. Which essentially meant, BJP will lose. He too had difficulties explaining his old tweets after May 23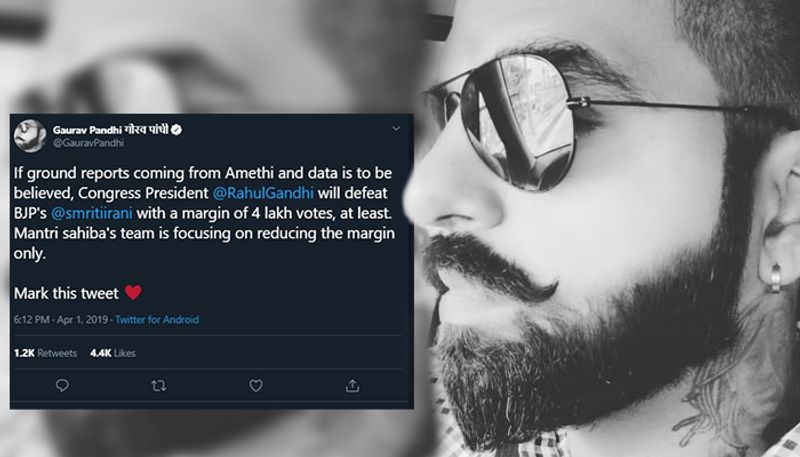 Gaurav Pandhi: Pandhi calls himself a 'political strategist' but is an ardent follower of Indian National Congress. He had tweeted, "If ground reports coming from Amethi and data is to be believed, Congress president Rahul Gandhi will defeat BJP's Smriti Irani with a margin of 4 lakh votes, at least." But on 23rd, she has emerged as a giant-killer. In a history of sorts, Irani defeated Rahul Gandhi, a three-term MP from Amethi, in the Nehru-Gandhi family pocket borough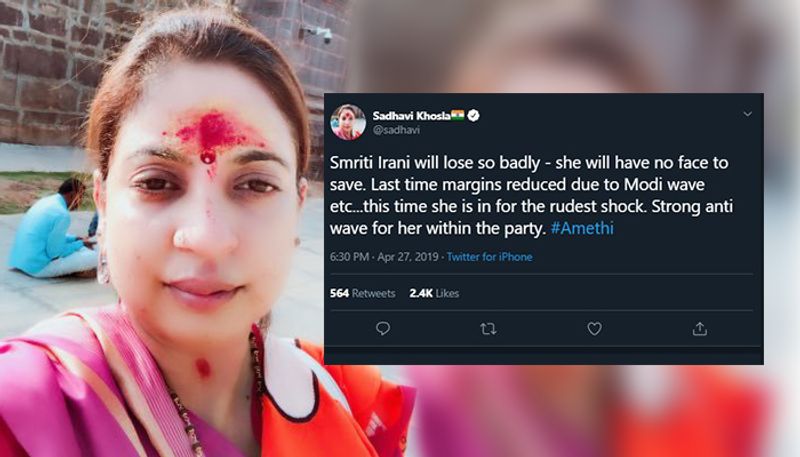 Sadhavi Khosla: She is an activist. This April she too predicted a loss for Irani. She tweeted, " Smriti Irani will lose so badly - she will have no face to save." When the results came, and Rahul Gandhi conceded defeat, she did not have any face to save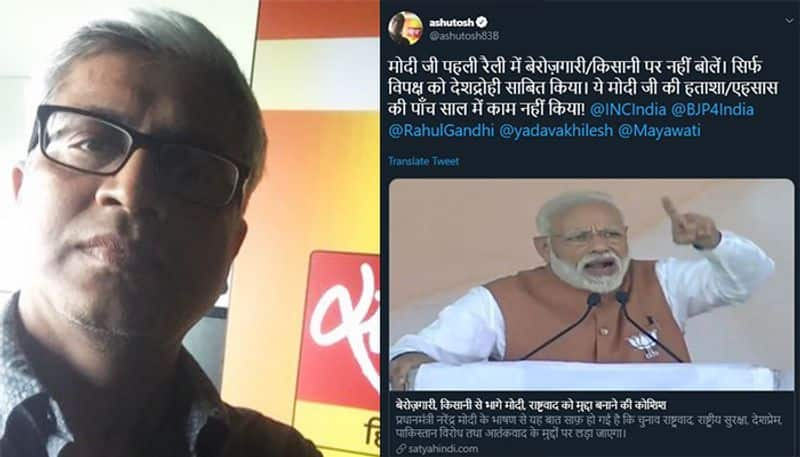 Ashutosh: The journalist-turned AAP neta-turned journalist tweeted that Modi's line of the attack shows the PM's 'frustration'. Interestingly, he tagged Congress, Rahul Gandhi, Akhilesh Yadav, and Mayawati. As the trends started showing in, Ashutosh had to scramble to find justification for his strongly worded opinions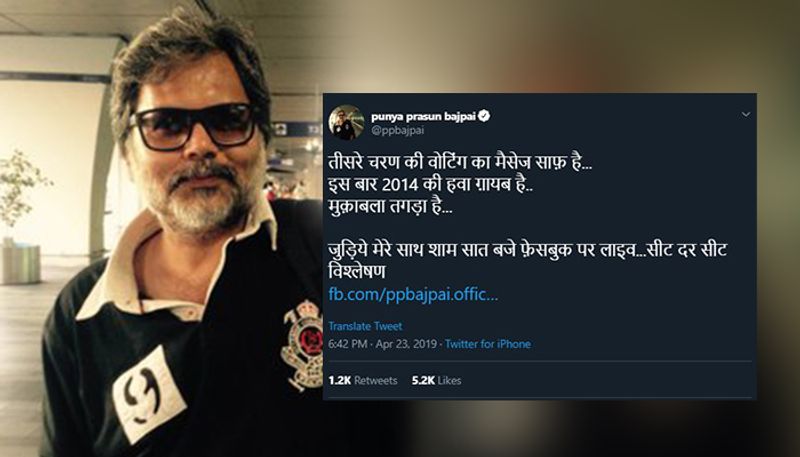 Punya Prasun Bajpai: A veteran journalist whose own exit poll has been so wrong that it became a matter of joke had tweeted this April that "Message is clear". And according to him, the message was the wind of 2014 was absent. On May 23, BJOP crossed its 2014 mark. It reached a whopping 303 leaving many within the party stunned.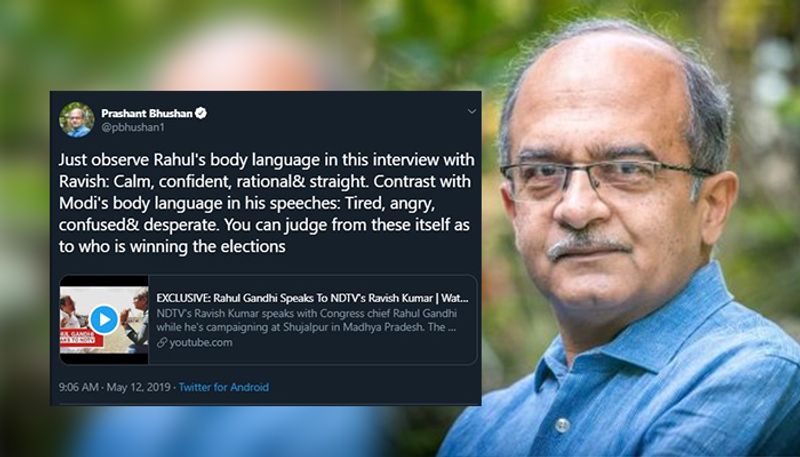 Prashant Bhushan: Lawyer-turned Activist-turned AAP politician-turned, a politician of a new political startup had made a comparison between the body language of Rahul Gandhi and PM Modi. He had said, "You can judge from these itself as to who is winning the elections". Well, it turned out you can't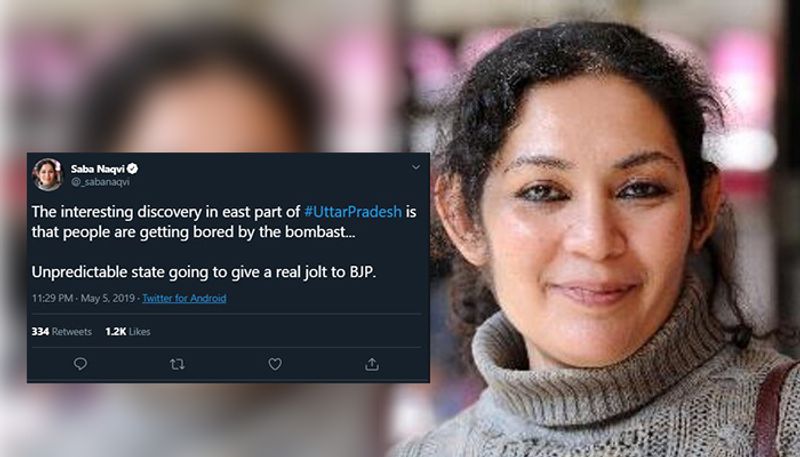 Saba Naqvi: The seasoned journalist Saba had this to say about the voting pattern of Uttar Pradesh, "Unpredictable state going to give a real jolt to BJP". It turned out BJP snatched 62 out of 80 seats from Indias' most populous state which is anything but 'jolt'. BJP's ally Apna Dal won another two seats taking NDA tally in the state to 64.