Republic Day: Paying our gratitude to these great men who served the nation selflessly
First Published Jan 26, 2021, 12:17 PM IST
On this Republic Day, we have compiled a few stories of our brave men, who have contributed phenomenally to the nation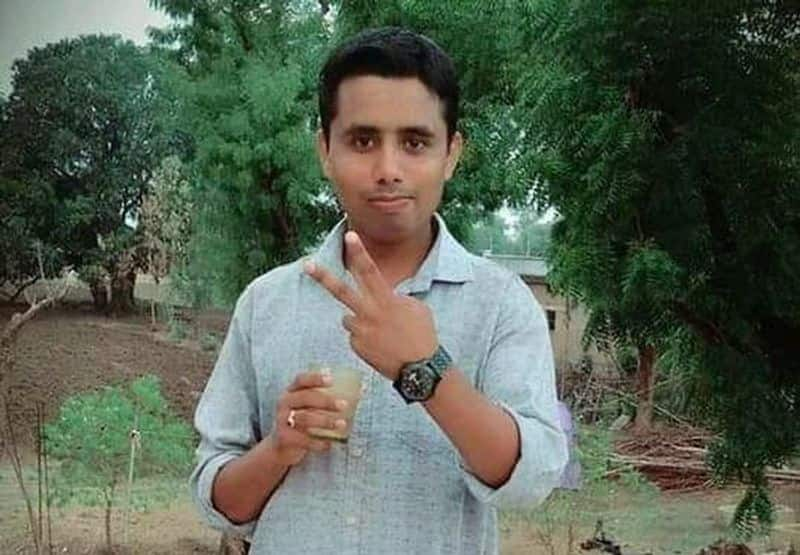 NAIK DEEPAK SINGH
VIR CHAKRA (POSTHUMOUS)
ARMY MEDICAL CORPS/16TH BATTALION THE BIHAR REGIMENT

Naik Deepak Singh was performing duties of Battalion Nursing Assistant. During Operation SNOW LEOPARD, he provided treatment to casualties of the skirmish at Galwan valley (Eastern Ladakh). Having assessed the battle condition, he moved up for immediate medical support.

As the skirmish broke out and casualties increased, he moved to frontline rendering First Aid to own injured soldiers. In the ensuing skirmish coupled with heavy stone-pelting, he received serious injuries, but undeterred and tirelessly, he continued to provide medical aid.

The enemy outnumbered Indian troops and he was injured while carrying out his duty. In spite of grievous wounds by the enemy, he continued rendering medical assistance to injured soldiers and saved many lives. He finally succumbed to his injuries.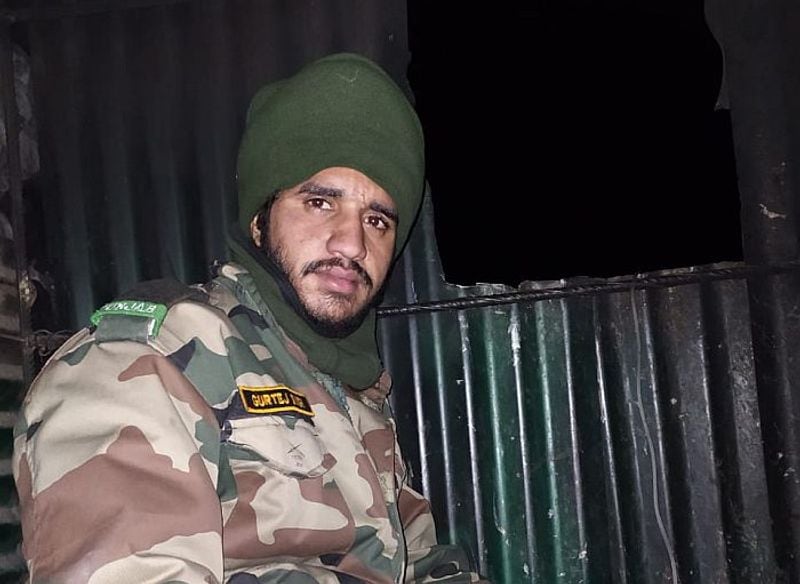 SEPOY GURTEJ SINGH
VIR CHAKRA (POSTHUMOUS)
RD BATTALION, THE PUNJAB REGIMENT

Sepoy Late Gurtej Singh, during Operation SNOW LEOPARD in Galwan Valley (Eastern Ladakh), on June 15, 2020, was performing the duties of the scout of his Operational Patrol and was tasked to establish an Observation Post. He successfully spotted the enemy troops building up against the Indian troops while establishing the Observation Post.

The faceoff between the two sides turned into a violent skirmish in which the enemy troops attempted to push back the Indian troops. In the ensuing clash, the enemy soldiers used lethal weapons and heavily outnumbered our own troops.

Sep Gurtej Singh displayed undaunted bravery, raw courage and exceptional combat skills in resisting the enemy troops in a fierce hand to hand combat. He himself got seriously injured. However, with utter disregard to his personal safety, he continued to fight the enemy valiantly and also extricated own injured troops, thereby saving a number of fellow soldiers of his patrol party before making the supreme sacrifice.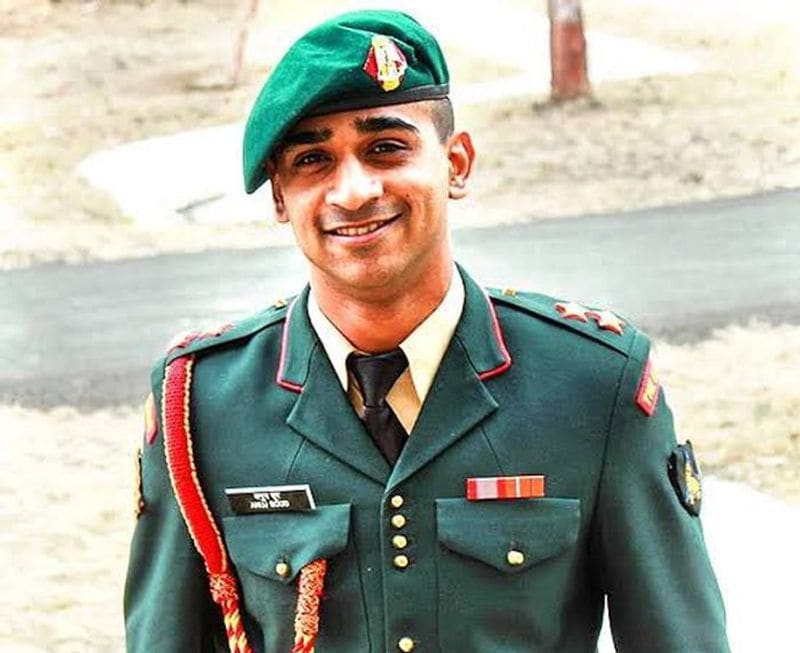 MAJOR ANUJ SOOD
SHAURYA CHAKRA (POSTHUMOUS)
21ST BATTALION, RASHTRIYA RIFLES

Major Anuj Sood had been operating as a Company Commander in 21 Rashtriya Rifles in Kupwara District of Jammu & Kashmir. On May 1, 2020, on receiving information of two terrorists in Watsar Forest, he launched an operation to intercept them.

On spotting the terrorists, the officer challenged them but the terrorists fired back indiscriminately and escaped. The officer restrained own fire and saved the lives of civilians stuck in the crossfire. The terrorist's location was re-established on May 2, 2020, at Chanjimula and the officer himself deployed the close cordon at the suspected house.

In an act of conspicuous bravery, he along with Commanding Officer and three others moved inside the target house to evacuate civilian hostages. Unmindful of his personal safety the officer relentlessly fired upon and pinned down hardcore terrorists resulting in the evacuation of three civilian hostages.

In an attempt to extricate the remaining two civilian hostages, he physically assaulted and injured one local terrorist, thus saving the lives of the two hostages. During this gallant act, the officer sustained multiple gunshot wounds and sacrificed his life.
RIFLEMAN PRANAB JYOTI DAS
SHAURYA CHAKRA
ASSAM RIFLES
Rifleman Pranab Jyoti Das was part of an operation in South Arunachal Pradesh which was launched based on a specific intelligence input regarding presence of six hardcore insurgents.

At 0410 hours, during a search of the target area, Rifleman (General Duty) Pranab Jyoti Das spotted an insurgent 70 meters from the target location. On being challenged, the insurgent tried to break the cordon by firing indiscriminately. Sensing grave danger to own troops Rifleman (General Duty) Pranab Jyoti Das eliminated one insurgent.

Remaining insurgents also opened a heavy volume of fire which resulted in grievous injury to one of the soldiers. Displaying great tactical acumen Rifleman (General Duty) Pranab Jyoti Das in a gallant move came out of cover and evacuated the injured personnel to safety. Rifleman (General Duty) Pranab Jyoti Das continued to engage the
insurgents from the close quarters and eliminated another insurgent.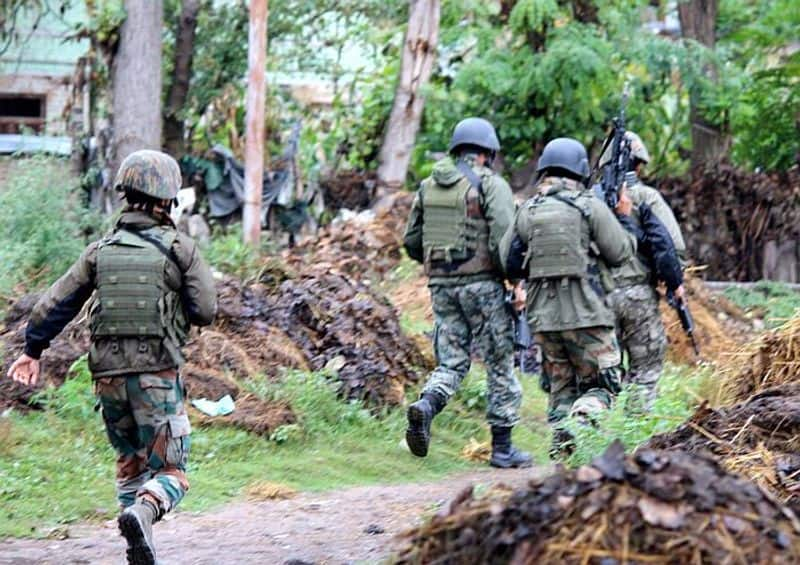 PARATROOPER SONAM TSHERING TAMANG
SHAURYA CHAKRA
PARACHUTE REGIMENT

Paratrooper Sonam Tshering Tamang was enrolled into the Parachute Regiment on June 28, 2014, and has been operating in OP RAKSHAK ever since. On April 4, 2020, Paratrooper Sonam Tshering Tamang was part of the Special Forces detachment which was helicopter-dropped in the Keran Sector (Jammu & Kashmir) to intercept and eliminate an infiltrating column of terrorists.

After wading through waist-deep snow for over five hours, the squad successfully established contact with the terrorists. In the intense close-quarter firefight that ensued, both the squad commander Subedar Sanjiv Kumar and Paratrooper Amit Kumar sustained a gunshot wound and the remainder of the squad was out of communication.

Paratrooper Sonam Tshering Tamang after carrying out a quick mental survey of the situation moved ahead tactically to evacuate his squad commander. He successfully evacuated his squad commander under intense fire from the terrorists. Paratrooper Amit Kumar was injured and was pinned down by accurate fire from the terrorists.

Sensing grave danger to his buddy, Paratrooper Sonam Tshering Tamang in a daring act crawled towards the boulder and killed one terrorist with accurate rifle fire at close quarters. He then lobbed a grenade at a fleeing terrorist and injured him grievously.

Paratrooper Sonam Tshering Tamang displayed raw courage and utmost gallantry in eliminating one hardcore terrorist, injuring one other terrorist and evacuating Subedar Sanjiv Kumar to safety. He maintained his composure and fought with nerves of steel under the most adverse circumstances wherein all other squad members of his detachment were killed in action.