PM Narendra Modi swearing-in ceremony: Meet Modi's 4 top guns
First Published May 30, 2019, 8:06 PM IST
With a resounding mandate of 303 seats, Modi took oath for the second time as the Prime Minister of India on Thursday (May 30) amid loud claps and cheers at the Rashtrapati Bhavan.
Narendra Modi was the epicentre of attraction all through the evening at Rashtrapati Bhavan. The man who single-handedly ensured BJP comes back to power, without any need of ally help was dressed in a crisp white kurta and ash-coloured Modi jacket as he was sworn in.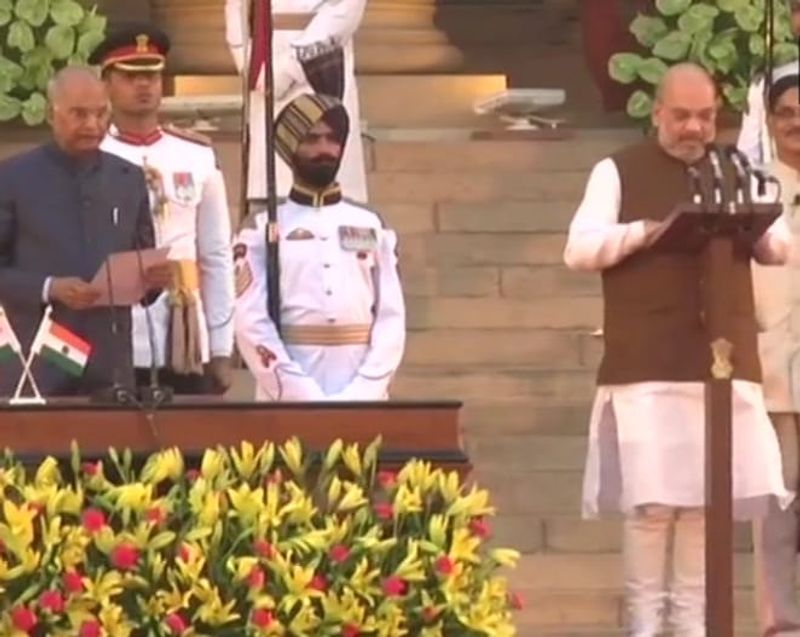 Amit Shah's inclusion was a sudden surprise as it was near decided he would continue as the BJP president at least till 2021. But Arun Jaitley refusing to take any ministerial berth owing to his poor health, forced the PM to explore a Plan-B where Shah was asked to join the Modi Sarkar on Wednesday night.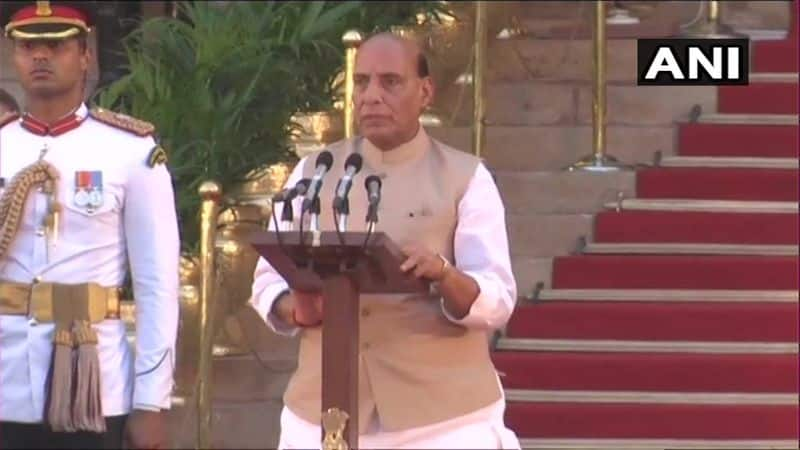 Rajnath Singh has been an old hand of the BJP who is equally friendly with the opposition bench. With Jaitley not in form, a person like Singh is mandatory for any treasury bench. He won the Lucknow seat with a solid mandate and likely to occupy one of the ministries in the Raisina Hill.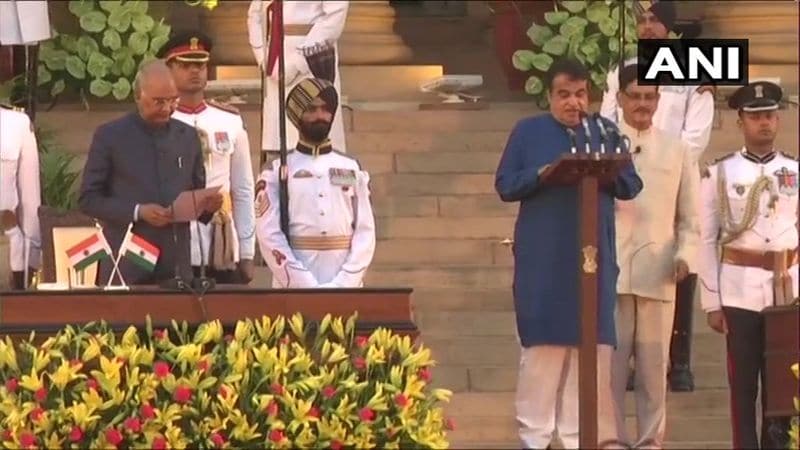 Nitin Gadkari is known to be Modi's go-getter minister who had set high standards for himself and achieved them. He is a minister who Modi has banked upon as far as the infrastructure sector is concerned. Gadkari is credited with the work done in roadways during Modi 1.0 and is expected to be given an infra related ministry in Modi 2.0 as well.
Nirmala Sitharaman created noise by becoming the first woman defence minister in Modi's first stint. She was seated in the front row along with the previous three and the Prime Minister. She is likely to get a top ministry this time as well.