MK-1A: Arjun Battle tank weighs 68 tonnes, features a 120mm main gun with 71 other upgrades
First Published Feb 15, 2021, 12:28 PM IST
Designed, developed by DRDO's Chennai-based Combat Vehicles Research and Development Establishment and manufactured by Avadi-based Ordnance Factory Board, the tank weighs 68 tonnes and features a 120mm main gun with 71 other upgrades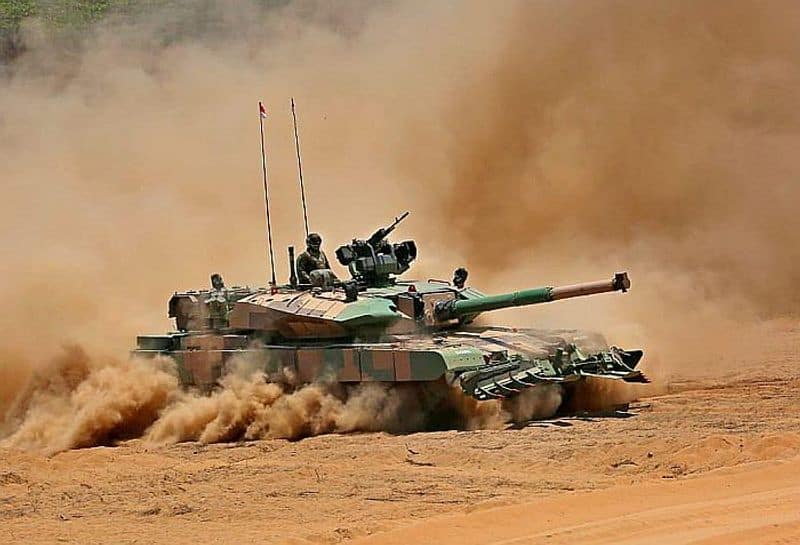 Prime Minister Narendra Modi on Sunday handed over the indigenously-built Arjun Main Battle Tank (MK-1A) to the Indian Army.

On the occasion, Indian Army chief Gen MM Naravane and DRDO Chairman G Sateesh Reddy were also present.

Designed, developed by DRDO's Chennai-based Combat Vehicles Research and Development Establishment and manufactured by Avadi-based Ordnance Factory Board, the tank weighs 68 tonnes and features a 120mm main gun with 71 other upgrades.

As per the report, a total of 118 Arjun tanks will be inducted into the army.

The Ministry of Defence has approved the induction of 118 Arjun tanks worth Rs 8,400 crore.

These tanks would form two regiments in the Armoured Corps and add to the first batch of 124 Arjun tanks which have already been deployed on the western deserts along the Pakistan front.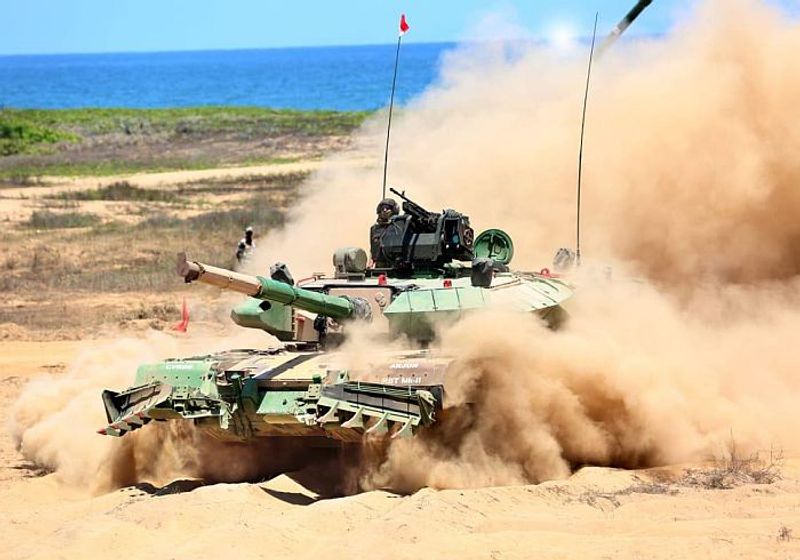 "MBT Arjun with its first-round hit probability has one of the most accurate tank guns in the world. This majestic tank has indigenous Kanchan Armour strapped with reactive armour panels," a DRDO official said.

In close association with DGQA, eight DRDO laboratories, many DPSUs, more than 200 MSMEs, large scale industries and over 15 academic Institutions participated in the MBT Arjun programme.

After using the tank in different conditions, the Indian Army had recommended a number of improvements to MBT Arjun Mk 1, which enhanced the mobility and firepower of MBT Arjun Mk 1A. With these changes, this upgraded version has successfully undergone extensive trials by the Indian Army.

The precise target tracking of the tank ensures accurate engagement during day and night in both static and dynamic conditions. The indent for 118 tanks will be placed shortly on Heavy Vehicle Factory, Avadi.