Mary Kom is the new chairperson of AIBA's champions and veterans committee
First Published Mar 3, 2021, 5:02 PM IST
MC Mary Kom happens to be a legendary female Indian boxer, having won numerous medals and championships in the sport. She is a 13-time gold medallist, besides having won bronze in the Olympics. She has also been honoured by prestigious awards by the Indian government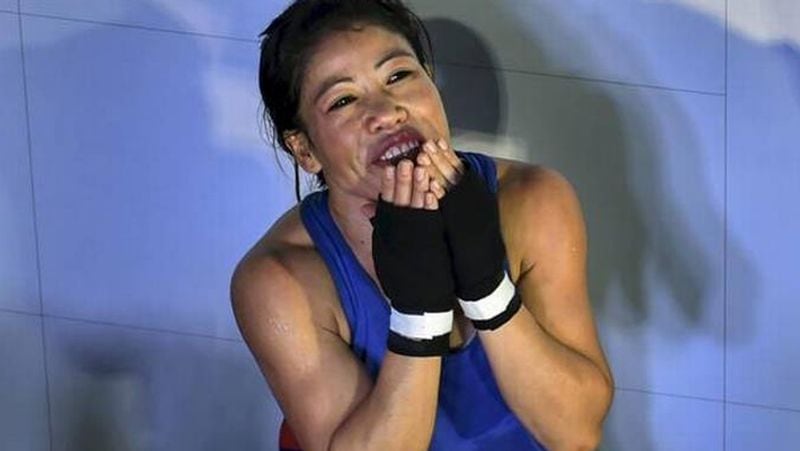 Indian boxer MC Mary Kom is showing no signs of slowing down. Even at the age of 38, the Manipuri boxer continues to rule the world in the sport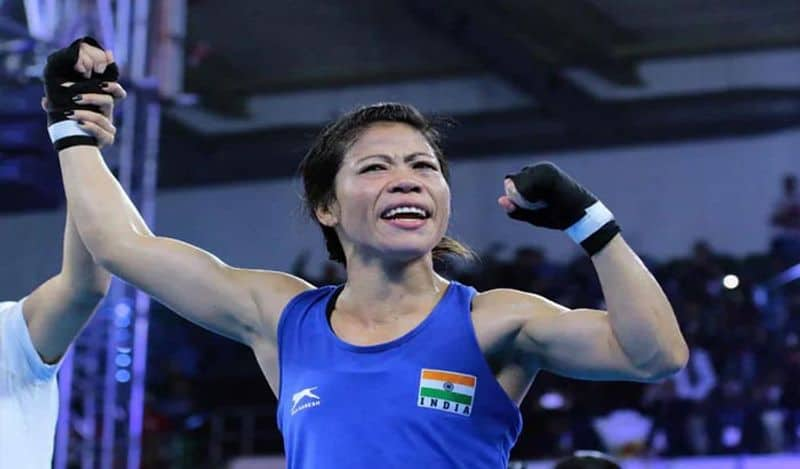 Recently, she was bestowed with a huge honour, as he has been roped in as International Boxing Association's (AIBA) champions and veterans committee's chairperson. She was honoured with the same after rounds of voting by the AIBA board of directors.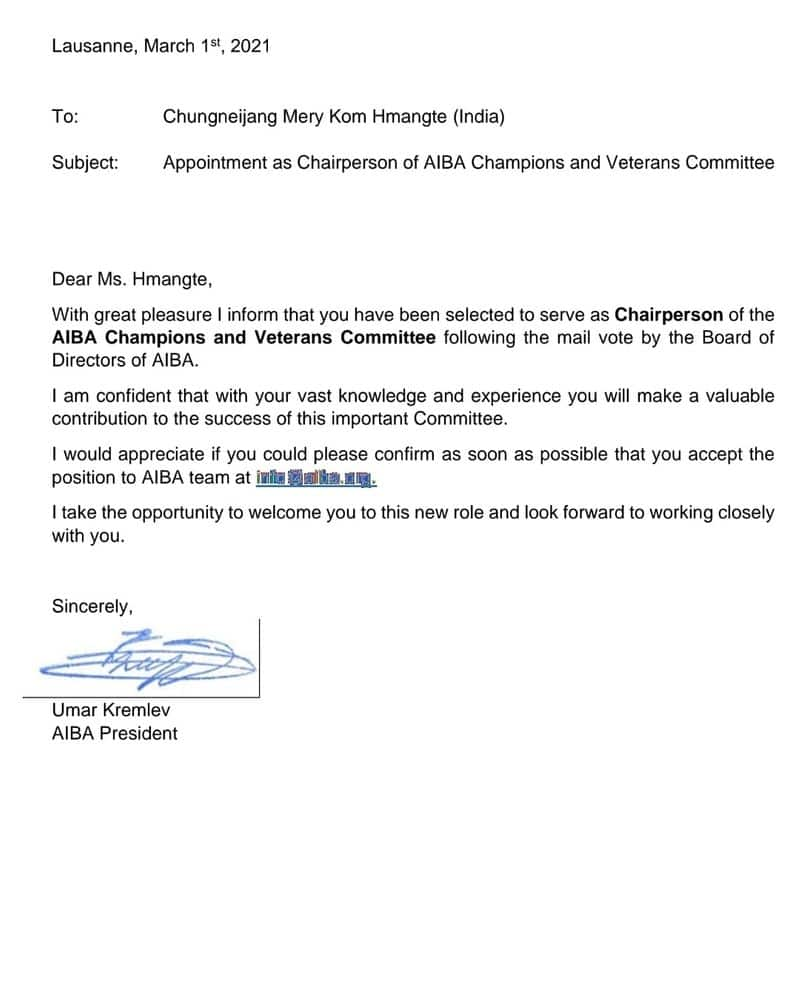 Following her appointment, AIBA sent out a letter to Mary informing her of the same. "With great pleasure, I inform you that you have been selected to serve as the chairperson of the AIBA Champions and Veteran Committee following the mail vote by the board of directors of AIBA. I am confident with your vast knowledge and experience, you will make a valuable contribution to the success of this important committee," the letter read.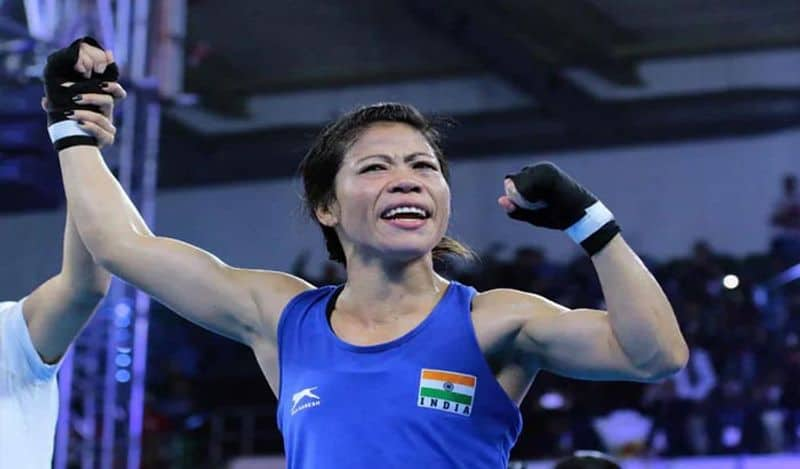 Mary shared the letter on Twitter, besides accepting the role. "Thank you so much @Kremlev_U @AIBA_Boxing President and all boxing family for giving me the new assignment. I will give my best and put my voice for the upliftments of @AIBA_Boxing @BFI_official @Media_SAI," she tweeted.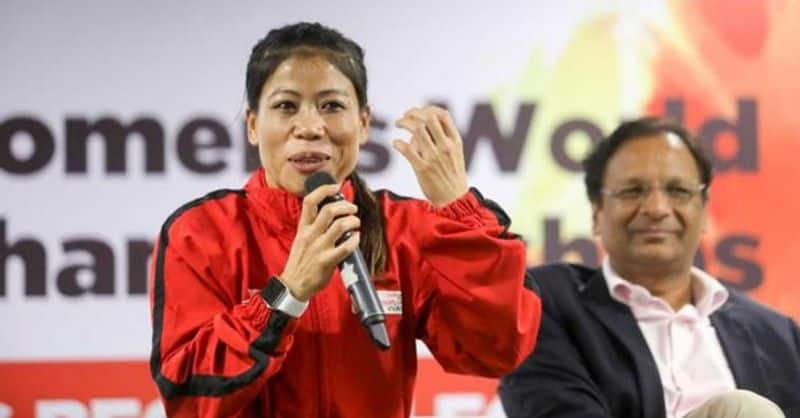 Mary has been a sensation from India in boxing and an inspiration to many young budding boxers. She is a 13-time gold-medallist, besides being an Olympic bronze-medallist. She is also aiming to win a gold this time in the 2020 Tokyo Olympics, as she prepares to participate in the Boxam International tournament, to be held in Spain, in March this year.