International Day of the Girl Child: Here are a few few stories of women that will inspire you
First Published Oct 11, 2020, 11:36 AM IST
Today, October 11, is World Girl's Day. International Day of the Girl Child is celebrated worldwide for women's rights, their voice and well-being. Women are lagging behind in society despite of giving equal participation in education, science, literature, medical, arts and culture. Therefore, the importance of this day is huge when a special day is celebrated to raise the rights and voice of women all over the world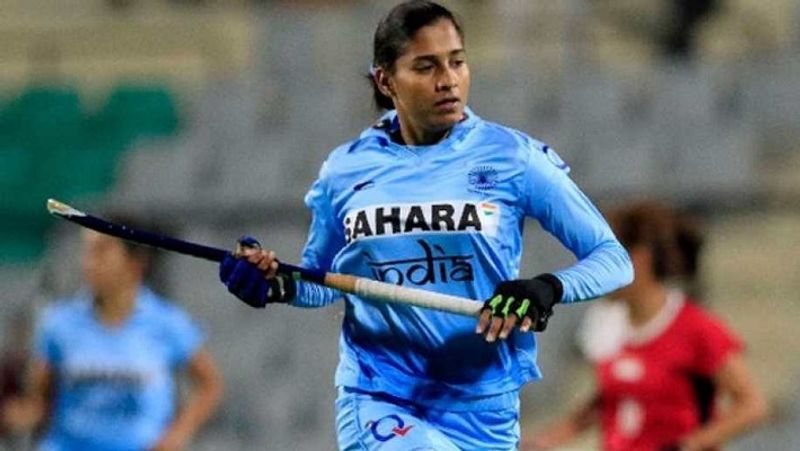 Rani Rampal, Indian Hockey Team Captain
Struggle- Spent whole life in mud house and this daughter of rickshaw puller went to become a successful hockey player
Rani Rampal, captain of the Indian women's hockey team, has recently been honored with the Arjuna Award. Born in a small village in Haryana, Rani has spent her childhood in a mud house, she has suffered poverty as well as taunts of relatives and society. Her father used to pull rickshaw and sell bricks to run the house. Her house use to get flooded during heavy rainy days.
Rani told that when she expressed her desire to play hockey, her parents and relatives did not cooperate. Relatives also used to taunt the father and say, 'What will she do by playing hockey? Just wearing a short skirt will run in the field and ruin the honor of the house'. At that time, she was afraid that she would never be able to play hockey. Today, the same people praise her and visit her place when she returns home.
Gunjan Saxena, 1st Indian female pilot in combat
Struggle- Became 'Kargil Girl' by flying fighter jets among boys
On World Girl's Day, how can we not talk about India's first female fighter aircraft pilot. Flight Lieutenant Gunjan Saxena, popularly known as Kargil Girl, is the first female officer of the Indian Air Force to go to war for the first time. At that time, women were not allowed to go to the war zone and fly the fighter plane at war time.
Flight Lieutenant Gunjan Saxena was selected in the Indian Air Force in the year 1994 along with 25 other women trainee pilots. This was the first batch of female IAF trainee pilots. Gunjan Saxena then created history during the 1999 Kargil War and at that time she became a flying officer in the Indian Air Force. During that time she flew Cheetah helicopter in Combat Zone and saved the lives of many Indian soldiers. During that time, she created history by doing so and set an example for the future generations.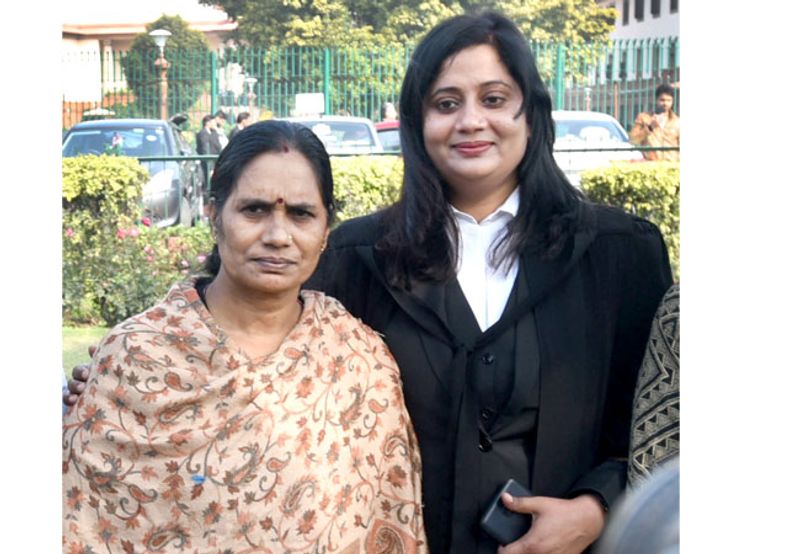 Seema Kushwaha, Nirbhaya's Lawyer
Struggle: This lawyer who fought for Nirbhaya's justice was poor and sold her anklets for education.
Seema Kushwaha, who got Nirbhaya justice, is remembered not as a lawyer but as a bulwark of strong law. Her father, a resident of Uggarpur village in Etawah, UP, was a farmer. She went to school till eighth. Further studies were banned. At that time, it was not considered right to educate girls much. But her father decided to teach her. He died when Seema was doing her graduation. She did not have the money to pay college fees, her aunt paid the fees by selling her gold jewellery and anklets. She somehow completed her graduation by teaching tutions and today, Seema has become a strong woman, a capable advocate and a strong voice for women.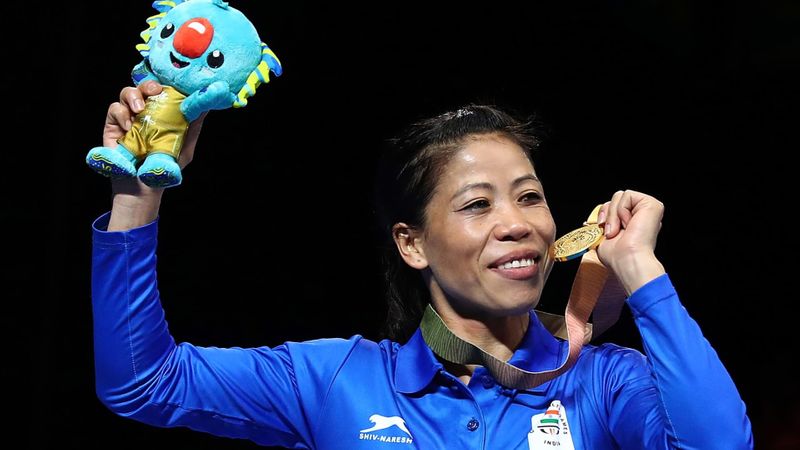 Mary Kom, Boxer
Struggle: She used to practice boxing with empty stomach
Mary Kom is a name that has made every Indian proud by winning 10 national and many gold medals. Mary Kom entered the world of boxing at the age of 18. She faced many challenges and even had gone against her family too for her boxing career.
Her father was a farmer and she used to help in farming. Mary has suffered a lot because of her poverty, there used to be crisis of food at home and she used to practice empty stomach.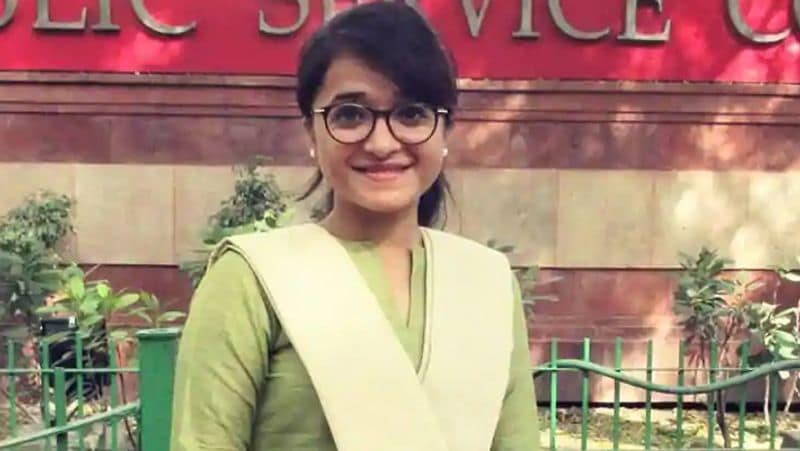 Ummul Kher, IAS
Struggle: She went to become an officer after 16 fractures and 8 surgeries
Ummul Kher, an IAS officer who came out of Delhi's slum area, has been a warrior in herself. This daughter of a peanut seller has lived in a slum. Ummul Kher's father used to sell goods by carting on the roadside. In the year 2001, her slum was demolished and she started teaching tuitions in rented house. She became the sole bread earner for her family and supported her studies too with these tuitions. Poverty was not the only struggle in Ummul Kher's life, but also that she was born with a bone fragile disease due to which her bones were factored 16 times and had to undergo operation 8 times. With all these struggles, she became a topper in the 10th and 12th standard by teaching tuitions.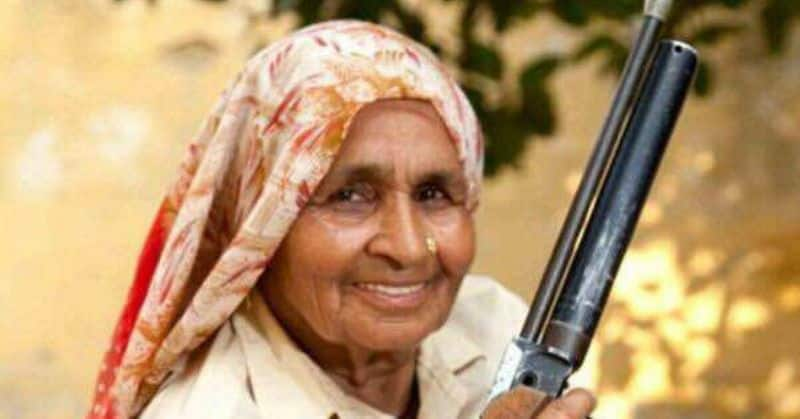 Shooter Dadi
Struggle- Chandro and Prakashi Tomar created history and record by learning shooting at the age of 60
Chandro and Prakashi Tomar, two women from Johri village in Baghpat district of Uttar Pradesh, are known as 'Shooter Dadi'. Both are sisters-in-law. At the age of 60, they learned shooting at a local club and set many records. There is a Hindi film also made on their life.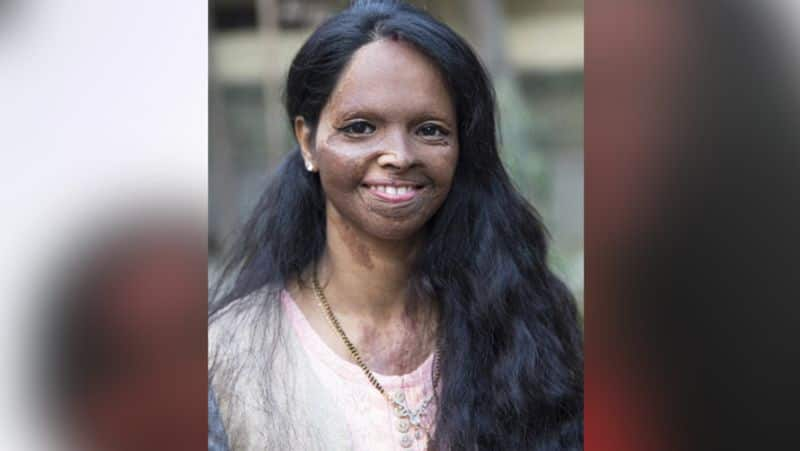 Laxmi Agarwal, Acid Victim
Struggle- She suffered serious burns by acid thrown on her but she bounced back with double courage and became an example
Laxmi Agarwal is an acid attack survivor. Hailing from a middle-class family, Laxmi is from Delhi. Lakshmi's dream was to become a singer, but an accident with her at an early age changed her entire life. A 32-year-old man wanted to marry Lakshmi, Lakshmi was just 15 years old at the time. When she refused to marry the young man, in 2005, he threw acid on Laxmi.