In pic: Jawans start clearing Hemkund Sahib gurudwara route at height of 3,000 feet
First Published May 26, 2019, 3:55 PM IST
Hemkund Sahib, which is a revered Sikh Gurudwara, is situated at a height of 3,000 feet in Uttarakhand's Chamoli district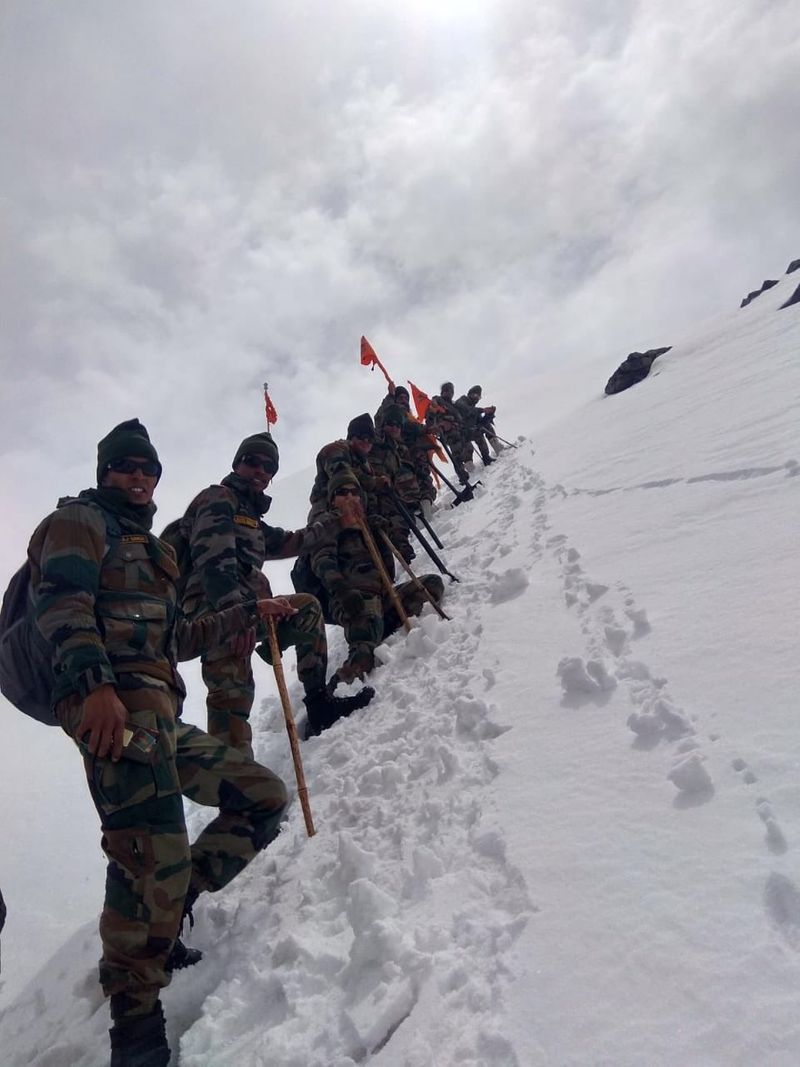 Dedicated Indian Army teams have started working to make the Hemkund Sahib Gurudwara accessible for devotees by June 1. Hemkund Sahib, which is a revered Sikh Gurudwara, is situated at a height of 3,000 feet in Uttarakhand's Chamoli district.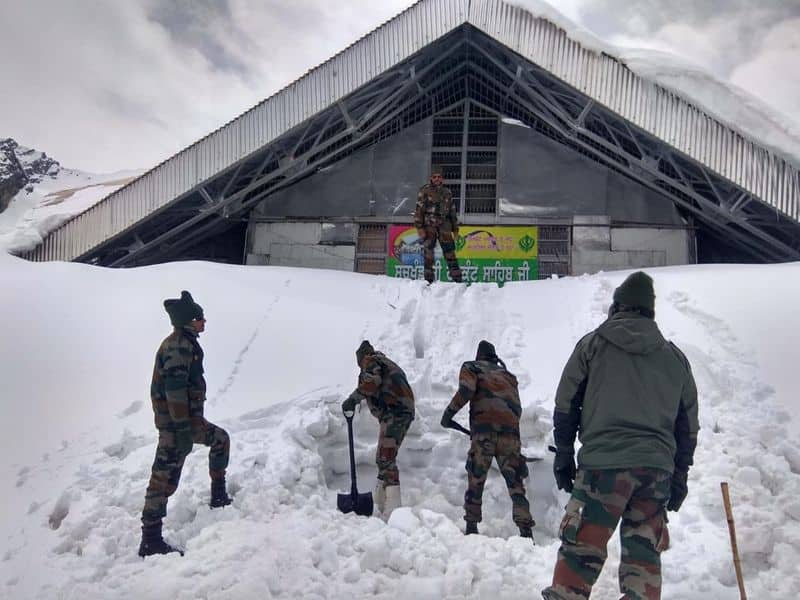 Indian Army teams comprising of Surya Bengal Sappers are braving the harsh weather to clear 6km route, which currently covered in snow.
According to beliefs, Guru Gobind Singh, the 10th Sikh guru, meditated at Hemkund in his previous birth.