In Pics: Raj Thackeray's MNS' Mega Pro-CAA & NRC Rally In Mumbai
First Published Feb 10, 2020, 12:22 PM IST
Maharashtra Navnirman Sena (MNS) workers on Sunday (February 9, 2020) organised a rally at Azad Maidan in Mumbai demanding the ouster of illegal Bangladeshi and Pakistani immigrants from the State. Scores of workers of Raj Thackeray's party were seen raising slogans in favour of Citizenship Amendment Act (CAA) and National Register of Citizens (NRC). Some of them also played musical instruments to send out their message.
While addressing the rally, Raj Thackeray threatened the CAA protesters saying that his party will give a befitting reply to them. "Whatever happened is enough .... Today, we have replied to the morchas through a morcha. But if you [anti-CAA protesters] involve in this", there will be a tit-for-tat.
Raj Thackeray-led MNS carried out the mega rally, which began at 12 noon on Sunday. It was organised to demand deportation of illegal immigrants from Pakistan and Bangladesh who have been living in India.
Here are a few pictures from the rally.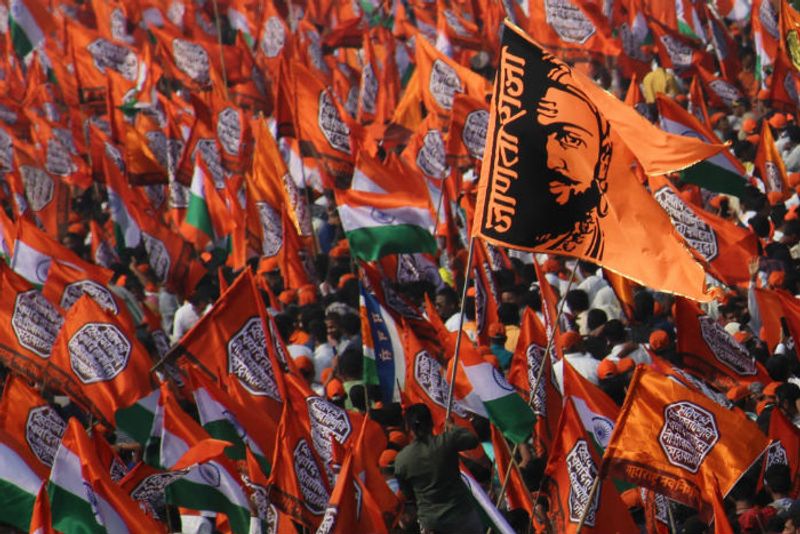 Supporters of Maharashtra Navnirman Sena (MNS) party attend a rally in support of the Citizen Amendment Act (CAA) in Mumbai, India on 09 February 2020. (Photo by Himanshu Bhatt/NurPhoto via Getty Images)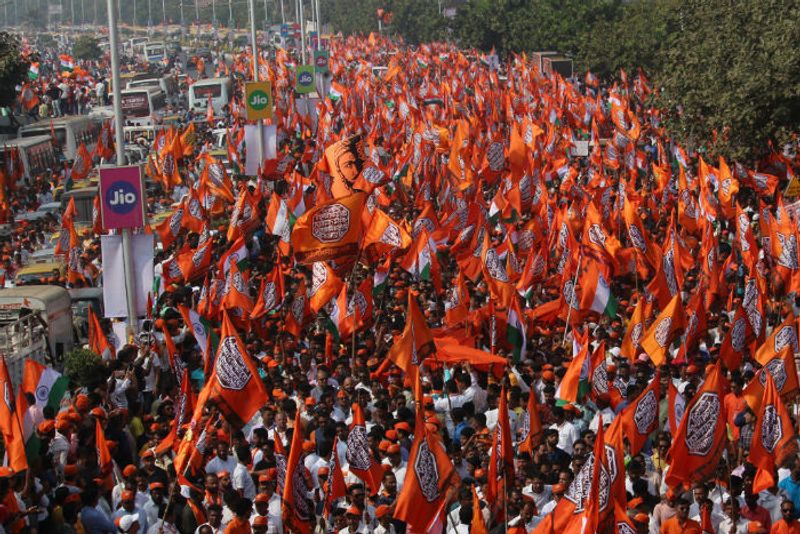 Supporters of Maharashtra Navnirman Sena (MNS) party attend a rally in support of the Citizen Amendment Act (CAA) in Mumbai, India on 09 February 2020. (Photo by Himanshu Bhatt/NurPhoto via Getty Images)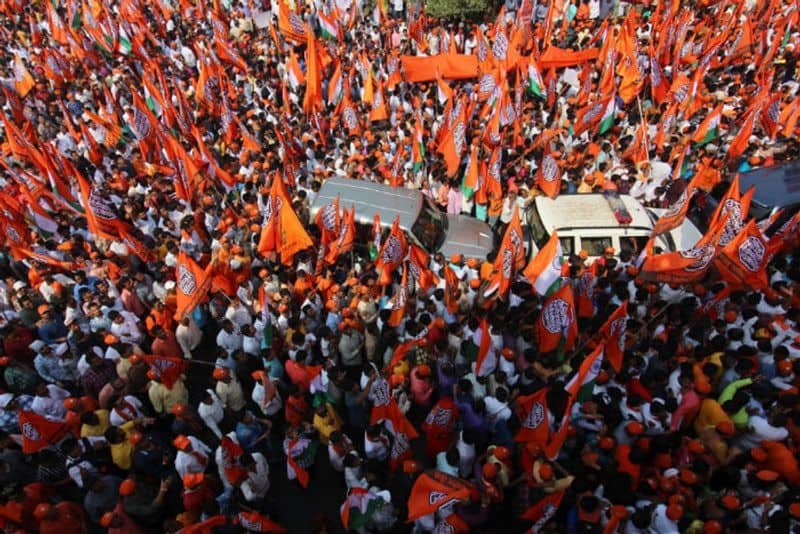 Supporters of Maharashtra Navnirman Sena (MNS) party attend a rally in support of the Citizen Amendment Act (CAA) in Mumbai, India on 09 February 2020. (Photo by Himanshu Bhatt/NurPhoto via Getty Images)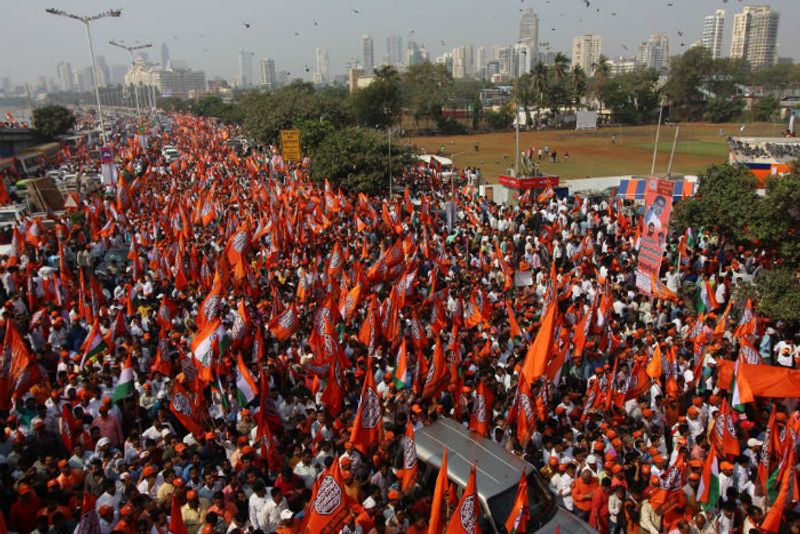 Supporters of Maharashtra Navnirman Sena (MNS) party attend a rally in support of the Citizen Amendment Act (CAA) in Mumbai, India on 09 February 2020. (Photo by Himanshu Bhatt/NurPhoto via Getty Images)
Maharashtra Navnirman Sena (MNS) party president Raj Thackeray attends a rally in support of the Citizen Amendment Act (CAA) in Mumbai, India on 09 February 2020. (Photo by Himanshu Bhatt/NurPhoto via Getty Images)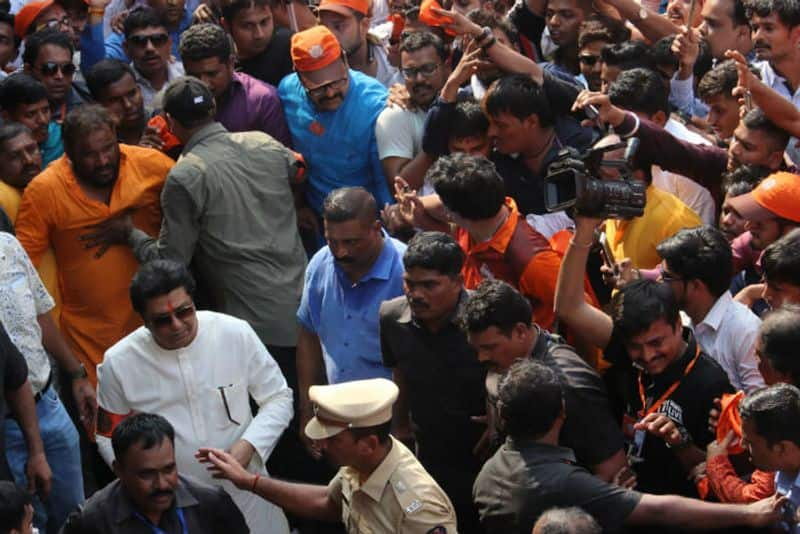 Maharashtra Navnirman Sena (MNS) party president Raj Thackeray attends a rally in support of the Citizen Amendment Act (CAA) in Mumbai, India on 09 February 2020. (Photo by Himanshu Bhatt/NurPhoto via Getty Images)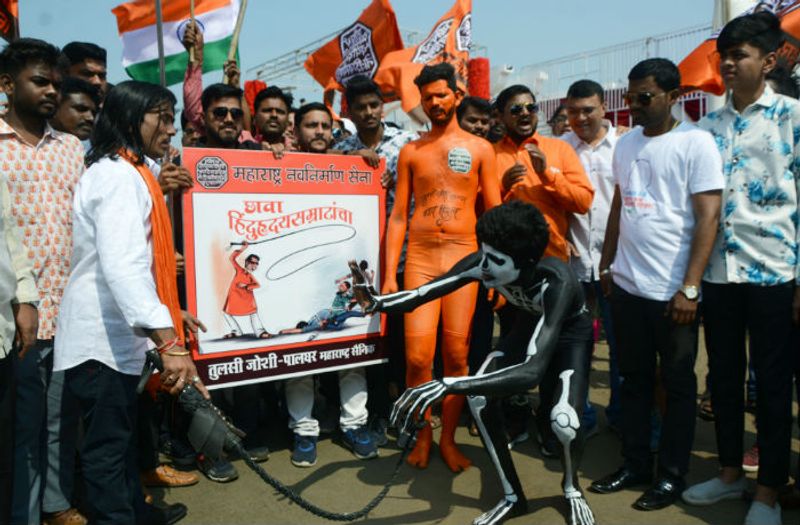 Maharashtra Navnirman Sena (MNS) workers participate in a march from Marine Drive to Azad Maidan, demanding eviction of illegal immigrants from Pakistan and Bangladesh staying in India, in Mumbai on Sunday. (ANI Photo)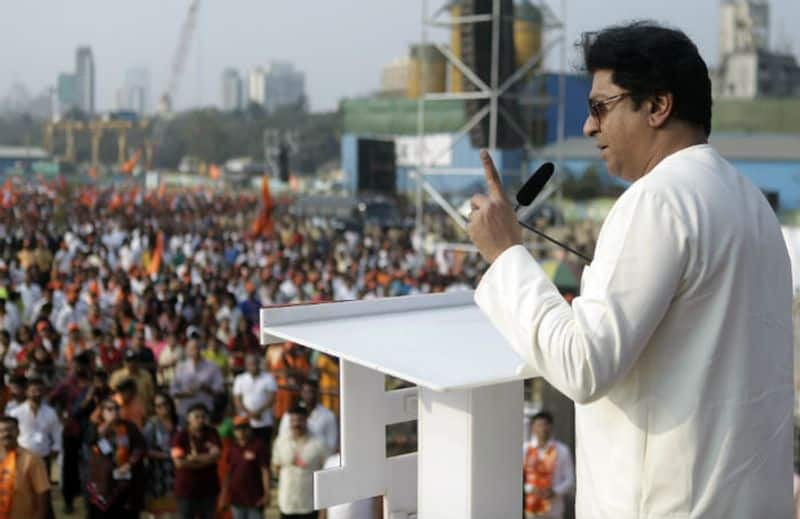 Maharashtra Navnirman Sena (MNS) speaks Raj Thackeray during a rally from Marine Drive to Azad Maidan, demanding eviction of illegal immigrants from Pakistan and Bangladesh staying in India, in Mumbai on Sunday. (ANI Photo)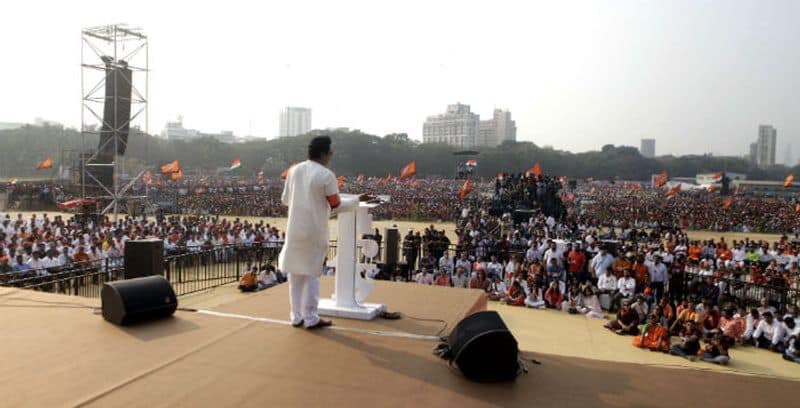 Maharashtra Navnirman Sena (MNS) Chief Raj Thackeray speaks during a rally from Marine Drive to Azad Maidan, demanding eviction of illegal immigrants from Pakistan and Bangladesh staying in India, in Mumbai on Sunday. (ANI Photo)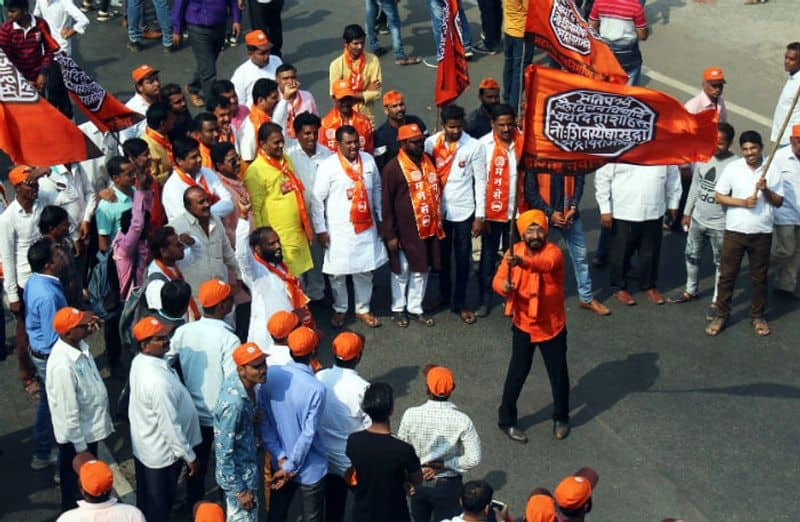 Maharashtra Navnirman Sena (MNS) workers during a rally from Marine Drive to Azad Maidan, demanding eviction of illegal immigrants from Pakistan and Bangladesh staying in India, in Mumbai on Sunday. (ANI Photo)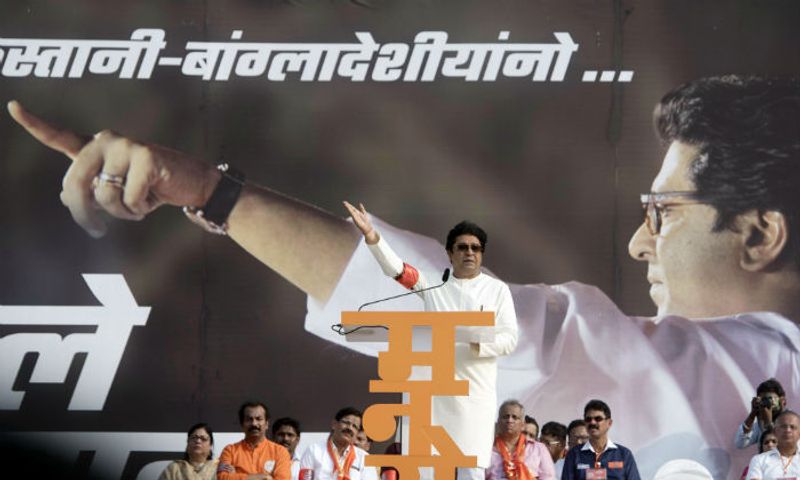 Maharashtra Navnirman Sena (MNS) Chief Raj Thackeray speaks during a rally from Marine Drive to Azad Maidan, demanding eviction of illegal immigrants from Pakistan and Bangladesh staying in India, in Mumbai on Sunday. (ANI Photo)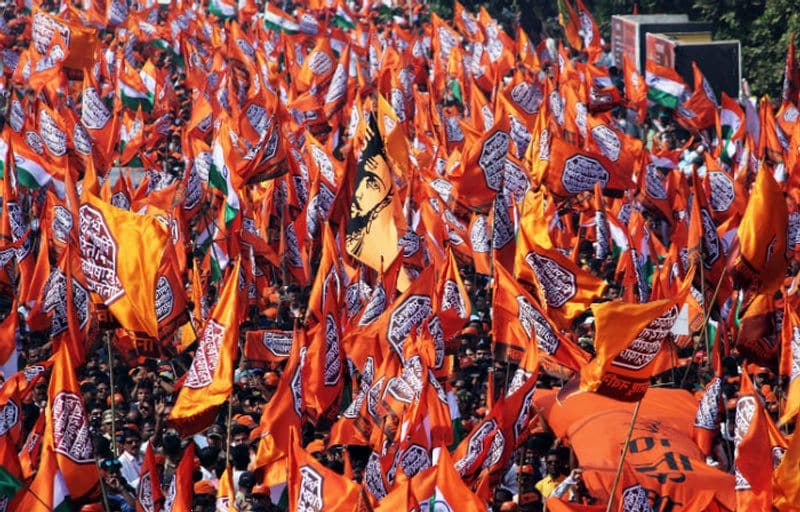 Maharashtra Navnirman Sena (MNS) workers participate in a march from Marine Drive to Azad Maidan, demanding eviction of illegal immigrants from Pakistan and Bangladesh staying in India, in Mumbai on Sunday. (ANI Photo)