#MeriKritiKaBirthday: Eight looks of Kriti Sanon you shouldn't miss
First Published 27, Jul 2019, 6:42 PM IST
Bollywood actress Kriti Sanon turned 29 years old today and Twitterati has gone crazy posting the actress's pictures with the #MeriKritiKaBirthday. The actress was last seen in the Hindi movie Luka Chuppi starring opposite Kartik Aaryan and has her movie Arjun Patiala running in the theatres now.
The young actress made her debut in a Telugu movie 1:Nenokkadine and then in Bollywood with Sabbir Khan's Heropanti.
Here are eight stunning pictures of Kriti Sanon that you shouldn't miss.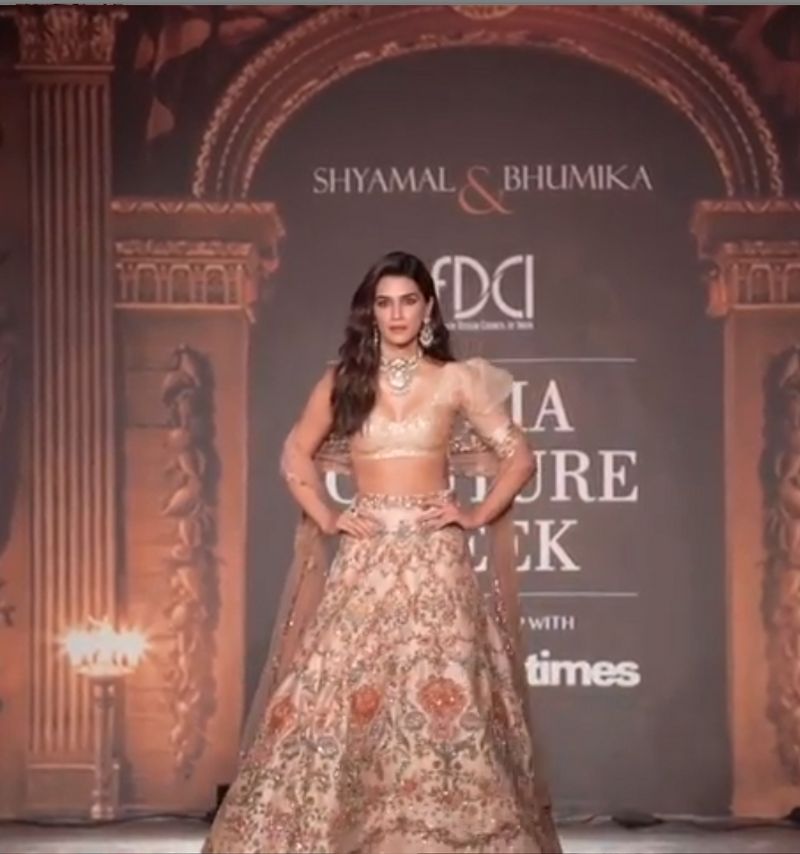 Walking the ramp for Shymal & Bhumika, the actress looked like a queen on stage. Kriti took to Instagram to share the video of her ramp walk with her followers thanking the brand for giving her an opportunity.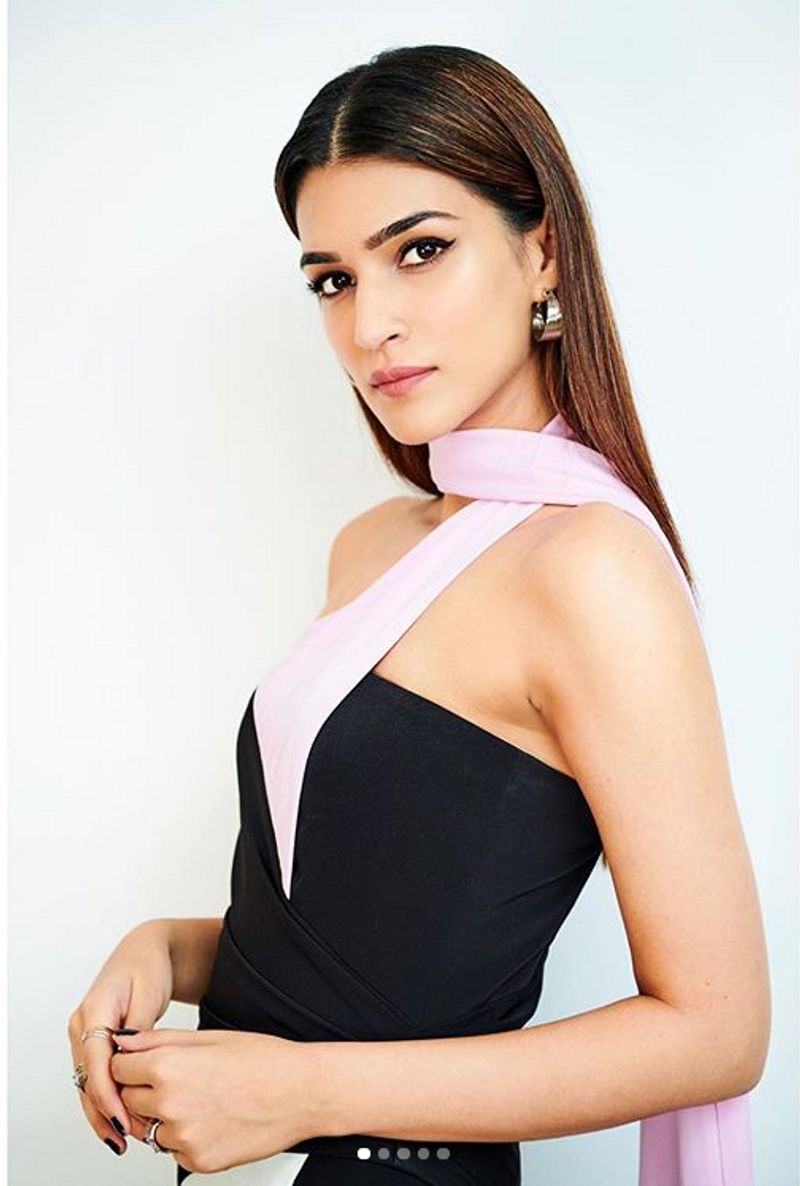 Kriti Sanon looked killer in her chik black dress. Her sleek hairstyle matches the diva really well. The Punjabi actress shared the post on Instagram with her followers giving courtesy to everyone who helped her pull off the look.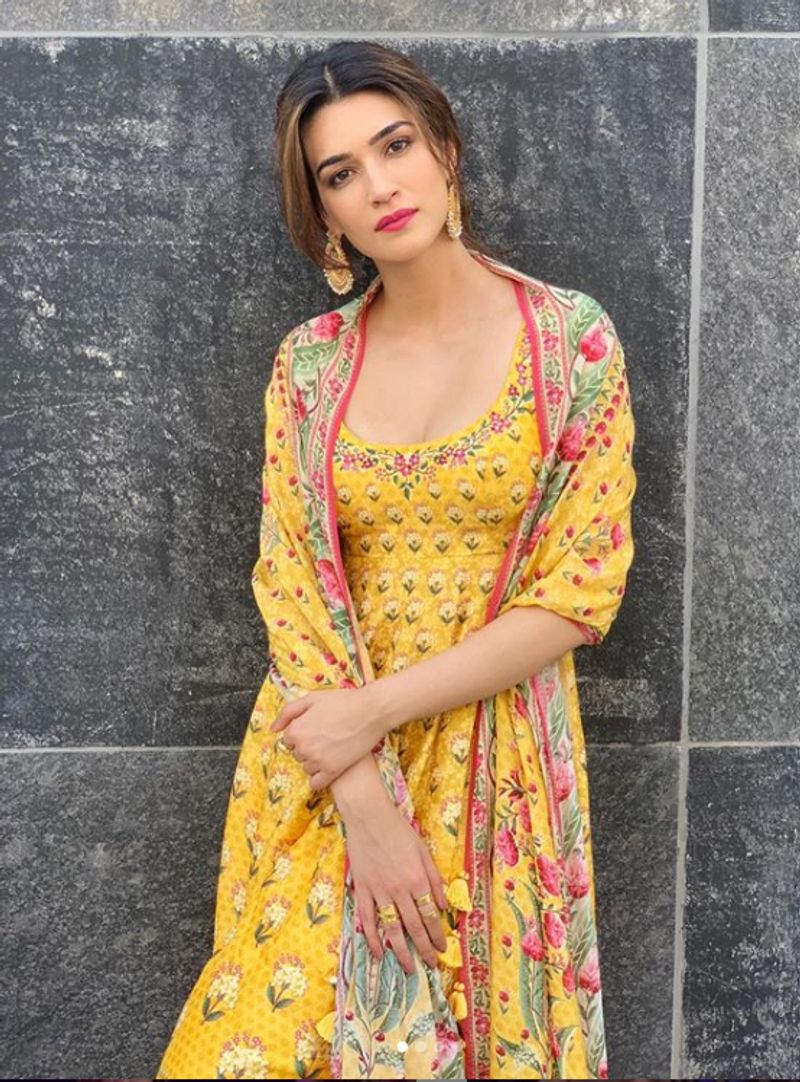 The Bollywood diva posted the bright ethnic look on the social media platform with the hashtag of her latest movie Arjun Patiala. She wore it during her promotion for the film. The actress looks brilliant in the attire, doesn't she?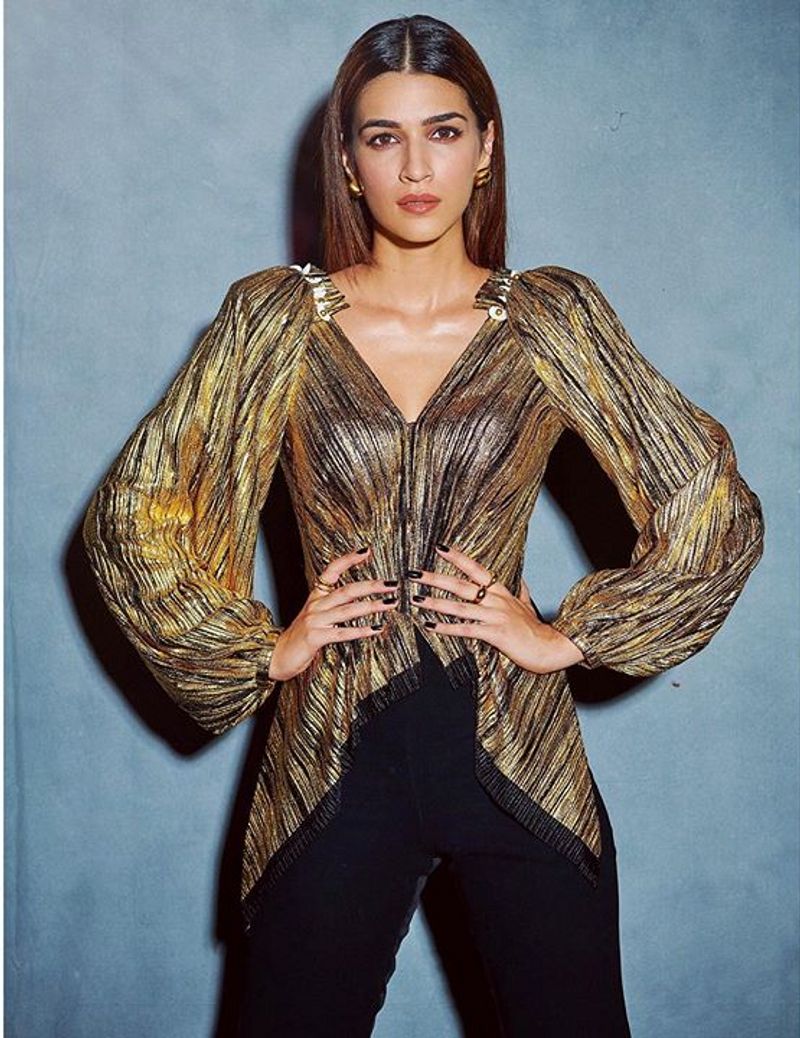 The queen has arrived is all one can say when they see this photo of Kriti. With the golden and black combination, the actress looks sizzling in the picture. Kriti has still maintained her sleek hairstyle in the look.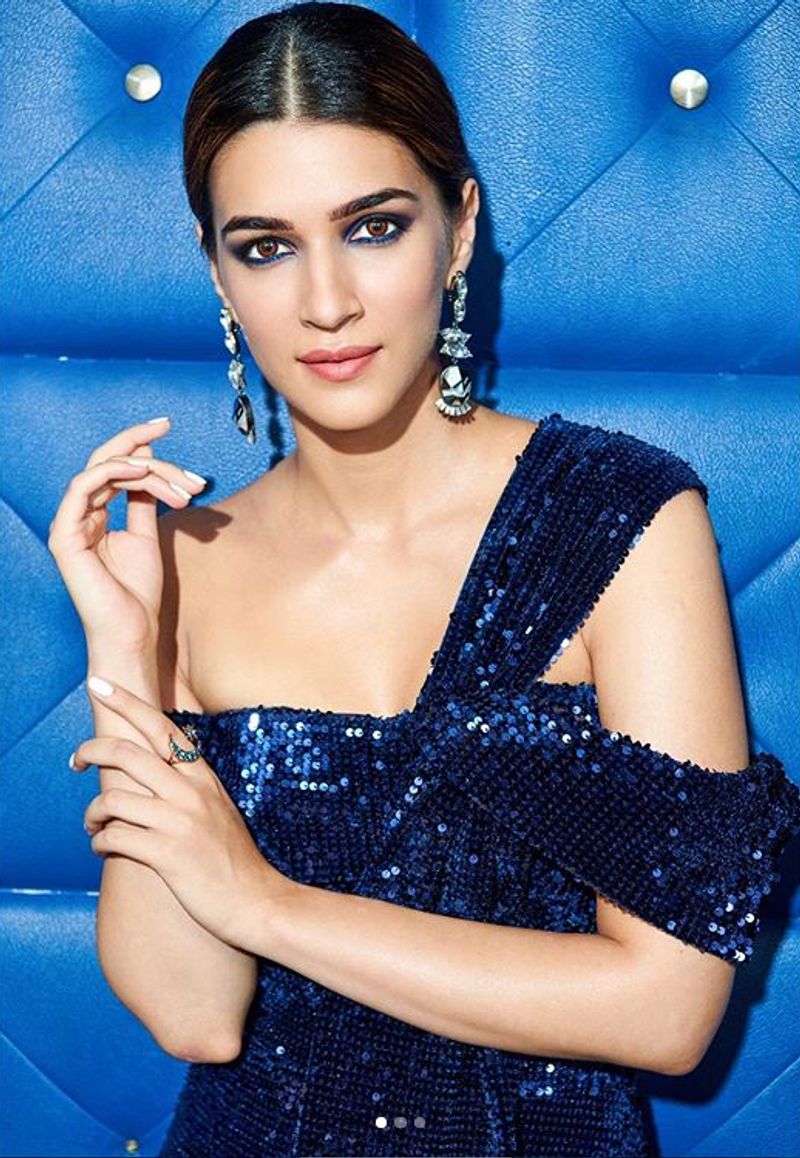 Beautiful in blue, the actress's picture received heartwarming comments from her followers. One of her followers said, "Breathtaking beauty ❤️Kriti I am so excited for your new movie Arjun Patiala and also for your birthday we are so so so much happy for your birthday and will send you so much of love and blessings for you I love you 3000❤️."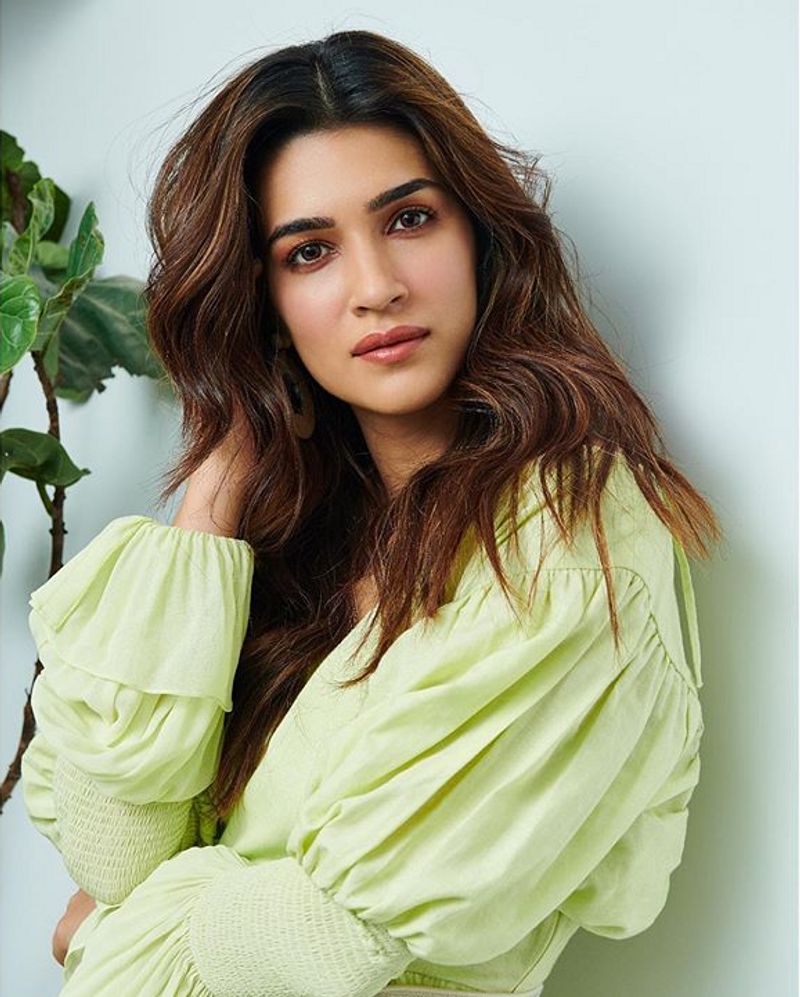 Kritia Sanon portrayed a subtle look in the pastel shade dress. The puff cuffs and slightly messy hair looks good on the actress and is slightly different from her usual sleek hairstyle. She shared the post on Instagram with "💛🌼🌞☀️⭐️" as her description.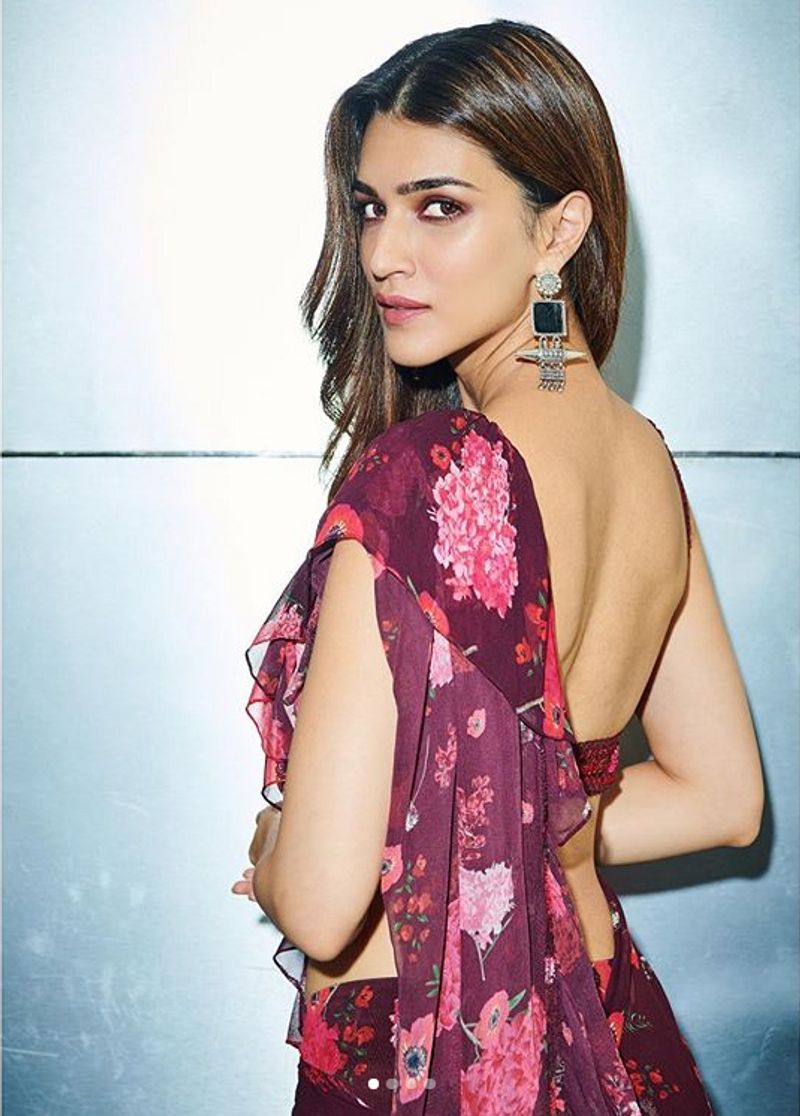 Nothing better than a saree to bring out the beauty. Kriti Sanon seems to agree with it as she says in her post, "Nothin sexier than a saree! 💃🏻❤️#ArjunPatialaPromotions #26thJuly (sic)." Now that's a refreshing look from the Bollywood actress.
Kriti took to Instagram to share her happiness of promoting her movie Arjun Patiala. Her post read, "Today was a bright day!#arjunpatialapromotion Outfit @narendrakumardesign Styled by @sukritigrover Makeup by @adrianjacobsofficial Hair by @aasifahmedofficial 📸: @kunalgupta91."