In pics: Voters queue up to cast their ballots in 5th phase of Lok Sabha elections
First Published May 6, 2019, 10:11 AM IST
Election to 542 Lok Sabha seats is being conducted in seven phases between April 11 and May 19. Election in Vellore constituency in Tamil Nadu has been cancelled following excess use of money power. Results will be declared on May 23.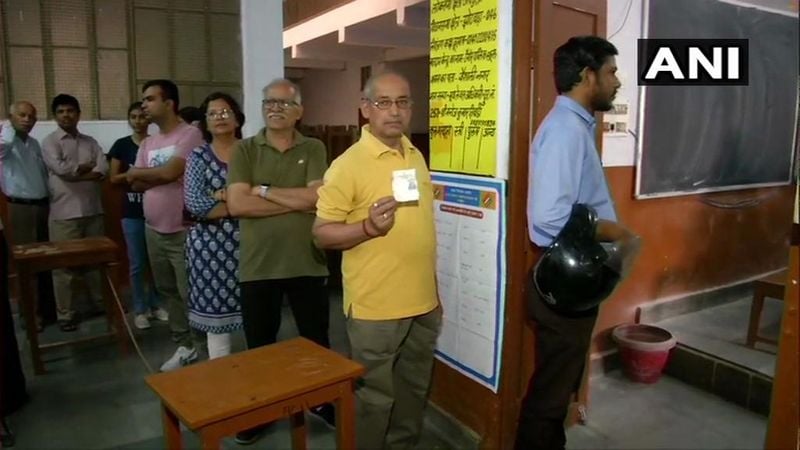 Visuals from a polling booth in Rajasthan's Jaipur. People queue up to vote in the 5th phase of Lok Sabha elections.
Union Minister Rajyavardhan Singh Rathore and his wife Gayatri Rathore arrive at a polling station in Jaipur to cast their votes.
Voters queue up outside a polling station in Ayodhya even before the gates of the polling booth were open.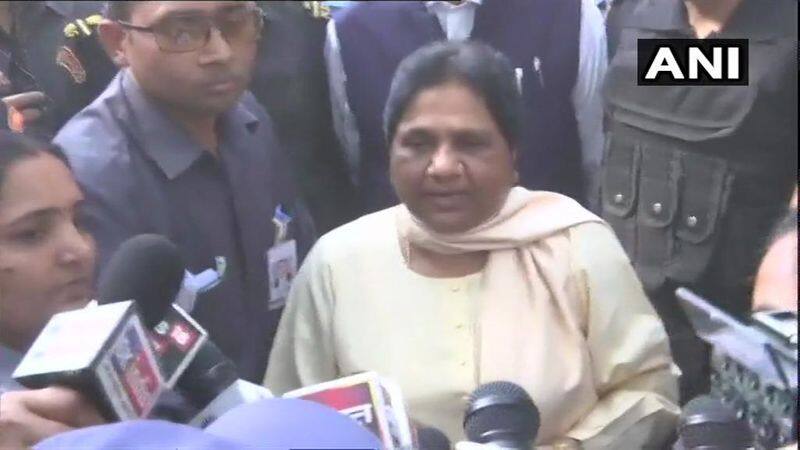 BSP Chief Mayawati casts her vote at a polling booth in City Montessori Inter College in Lucknow.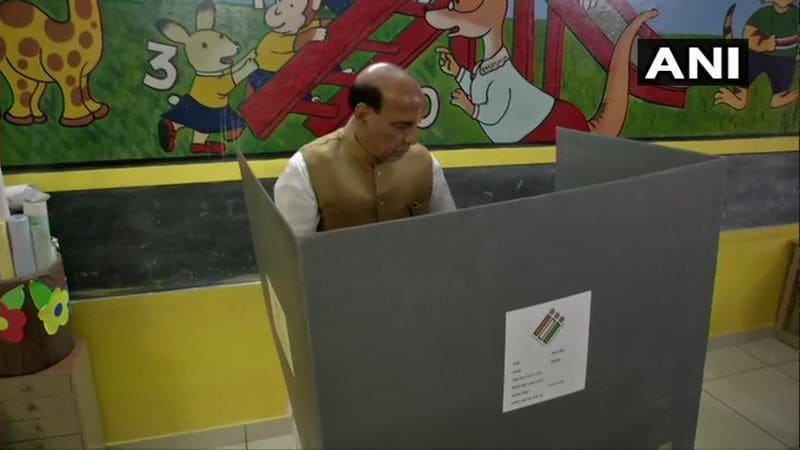 Home Minister and Lucknow BJP Candidate Rajnath Singh casts his vote at polling booth 333 in Scholars' Home School
Voters queue up outside a polling station in Barrackpore in Bengal. Sporadic violence marred the 4th phase of elections in Bengal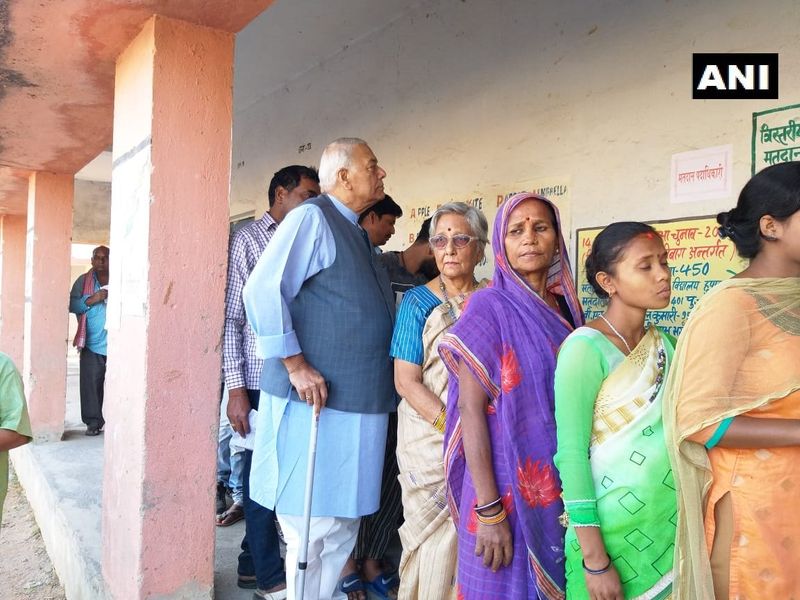 Former Union Min Yashwant Sinha and wife Nilima Sinha arrive at a polling booth to cast vote for Lok Sabha Elections 2019. His son and Union Minister Jayant Sinha is contesting against Congress' Gopal Sahu and CPI's Bhubneshwar Prasad Mehta from the constituency.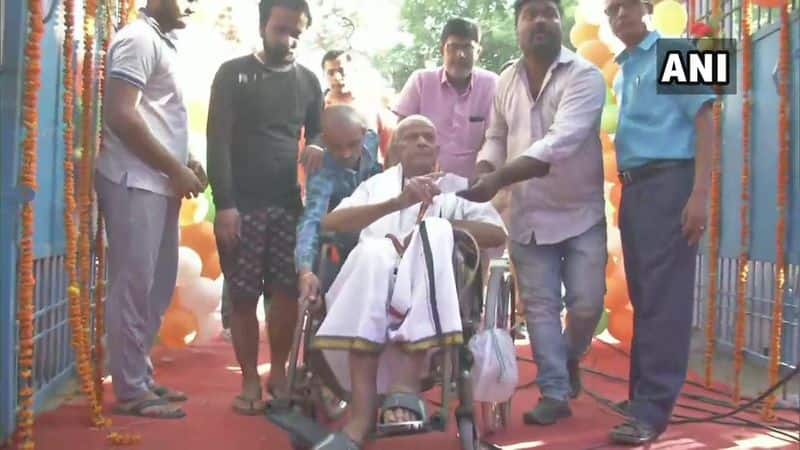 An elderly man on a wheelchair brought to a polling booth in Chhapra, Saran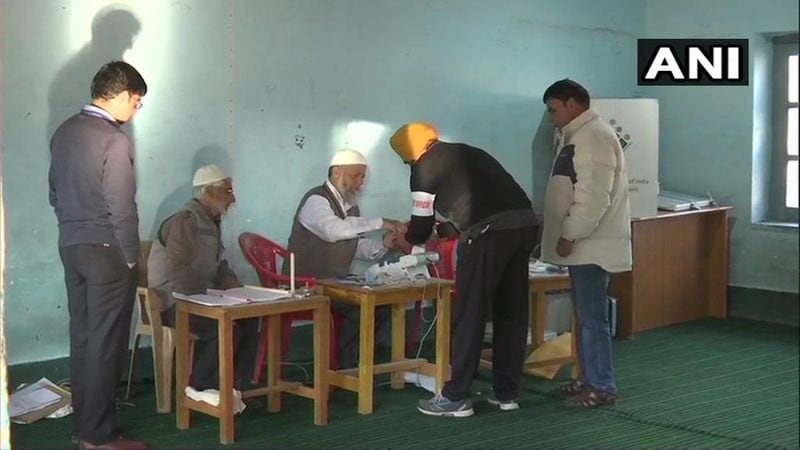 Visuals from a polling booth in Khrew area of Pulwama (Anantnag Lok Sabha seat) in Kashmir.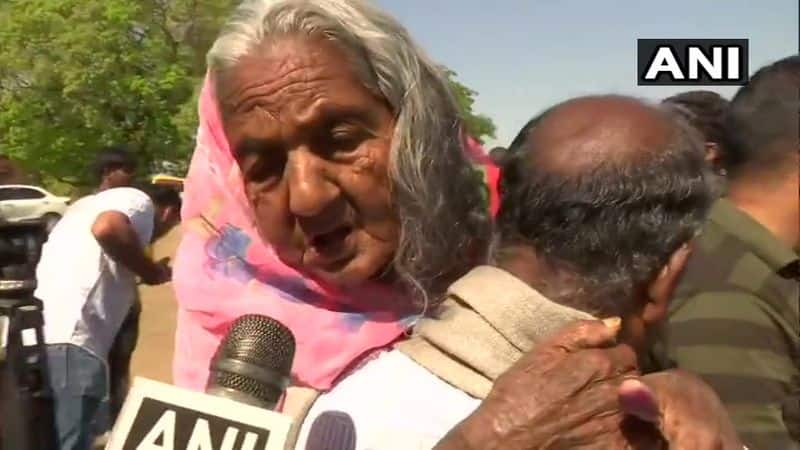 A man arrived with his 105-year-old mother to cast votes at polling booth number 450 in Hazaribagh, Jharkhand.