In pics: PM Modi visits Kaal Bhairav Temple in Varanasi before filing nominations
First Published Apr 26, 2019, 11:20 AM IST
Prime Minister Narendra Modi will file his nomination for Varanasi Lok Sabha constituency in Uttar Pradesh today. The prime minister addressed a gathering of BJP workers. He will be visiting the famous Kal Bhairav temple in the city. He will then visit the city's collectorate to file his nomination papers.
Prime Minister Narendra Modi is all set to file his nomination papers from Varanasi Lok Sabha seat today. Before filing the nomination, PM Modi will visit the Kaal Bhairav temple and seek blessings from the deity who is also known as the Kotwal of Kashi or the guard of Varanasi.
PM Modi's car gets covered with rose petals as party workers showers rose petals before he enters Kal Bhairav temple in Varanasi.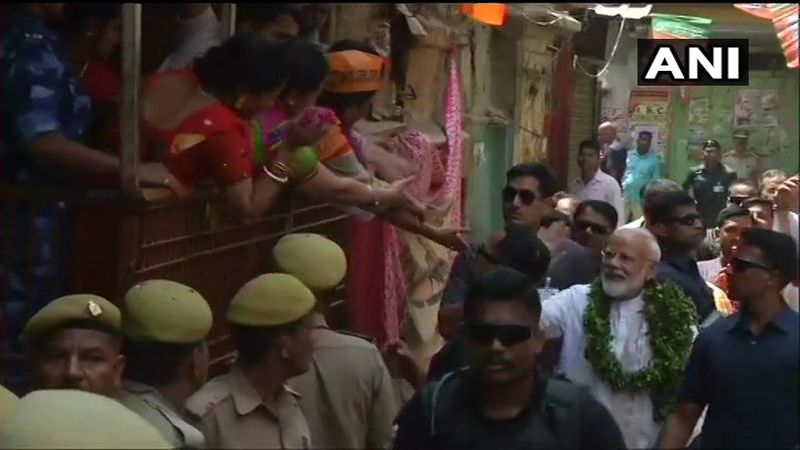 NDA leaders including Chief Minister of Bihar Nitish Kumar, Shiv Sena party chief Uddhav Thackrey, AIADMK's O Panneerselvam, Lok Janshakti Party president Ram Vilas Pawan at Collectorate Office to support PM Modi as he files his nomination papers.