(In Pics) Eminent personalities, 86-year-old exercise franchise; ECI arranges ferry services
First Published Apr 23, 2019, 11:19 AM IST
Third phase of polling begins today in 13 states and 2 Union Territories on Tuesday.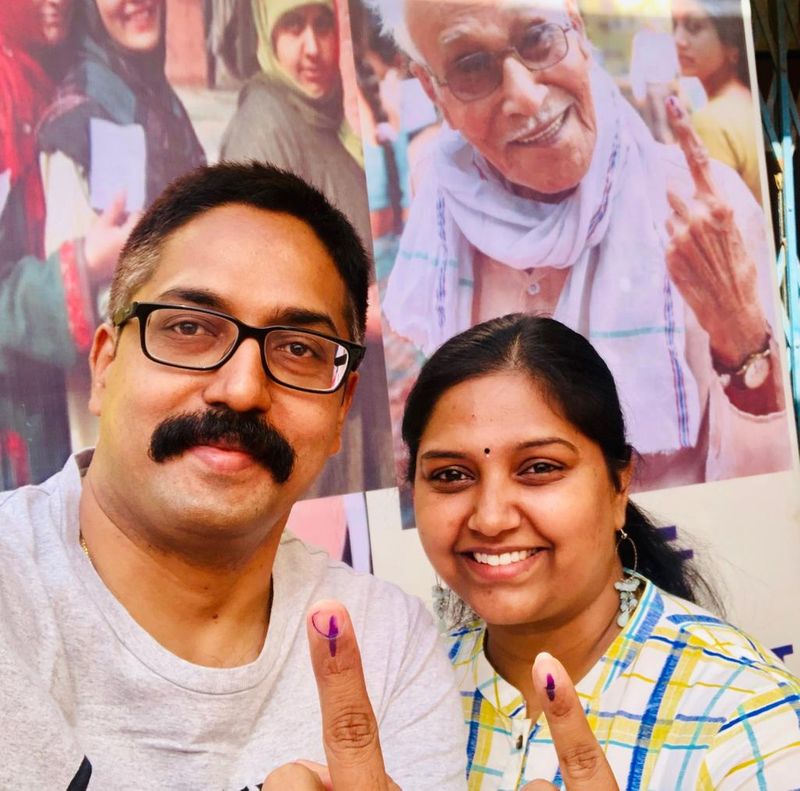 DIG SIB & NAXAL OPS Sundarraj P along with his wife Ramya Sundarraj cast their votes at Booth 186 in Kachna, Raipur on Tuesday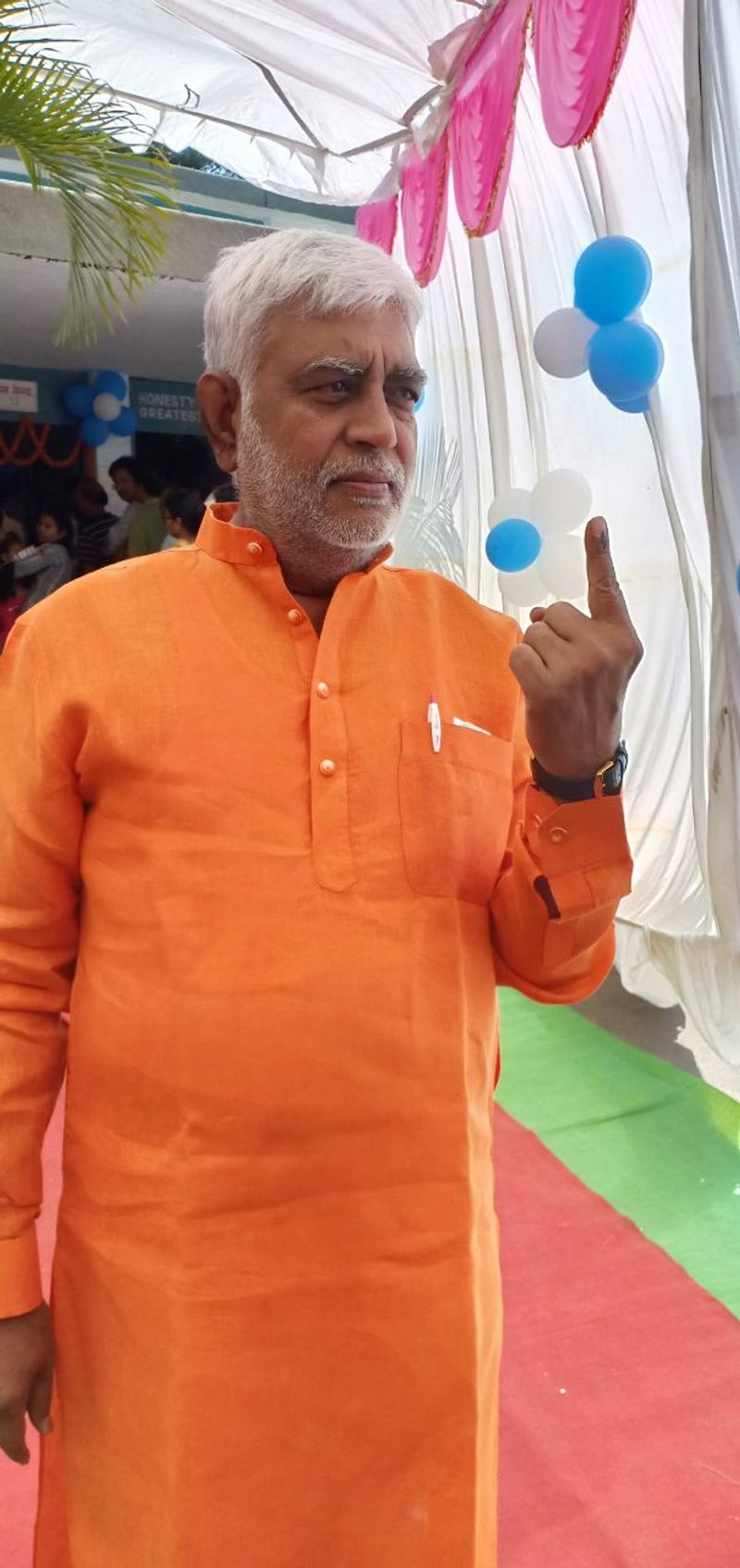 Former minister and senior BJP leader Premprakash Pandey cast his vote in BSP School in sector-9 of Raipur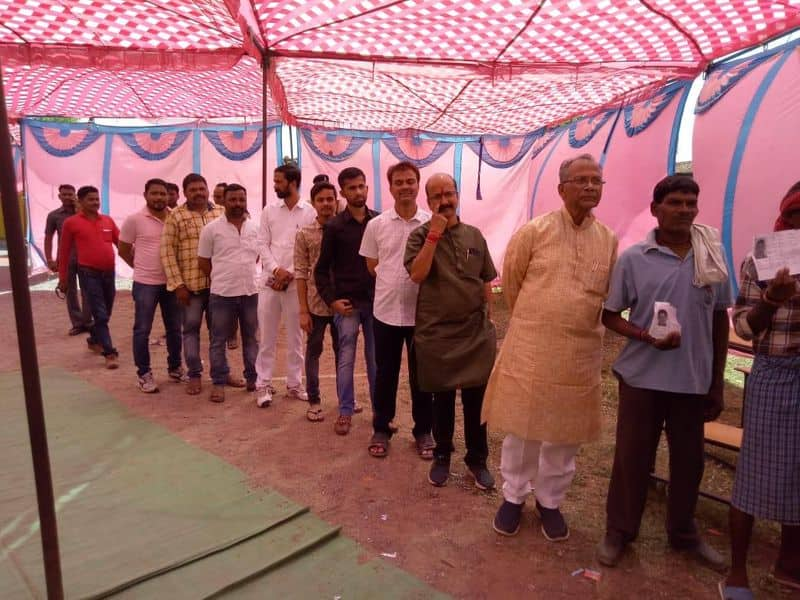 Chhattisgarh home minister Tamradwaj Sahu also stood in line to exercise his franchise at a polling centre in Durg district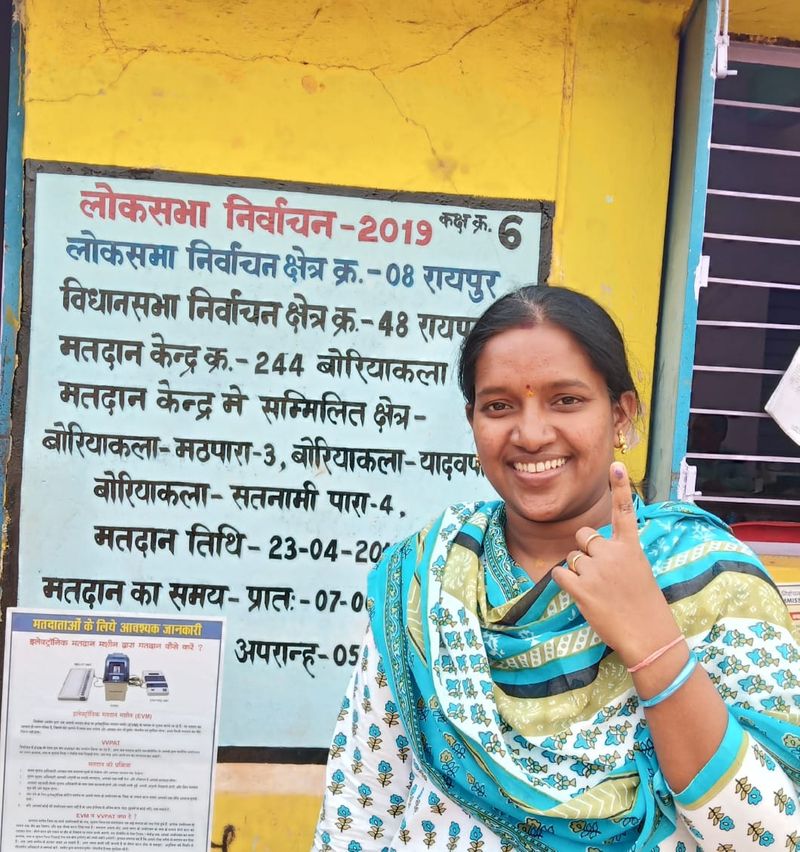 Manisha Thakur Rawate, AIG Technical Services, fulfilled her duty of an upright citizen by exercising her franchise at booth no 244 Boriyakala at 8.30 am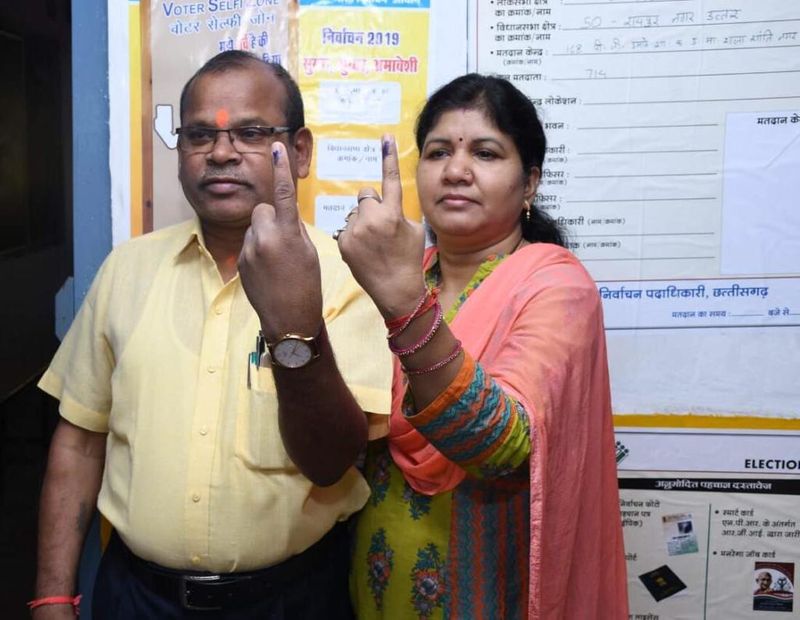 Raipur Commissioner Govind Ram Churendra on Tuesday morning cast his vote along with his family. He was among the first to cast his vote in Chhattisgarh.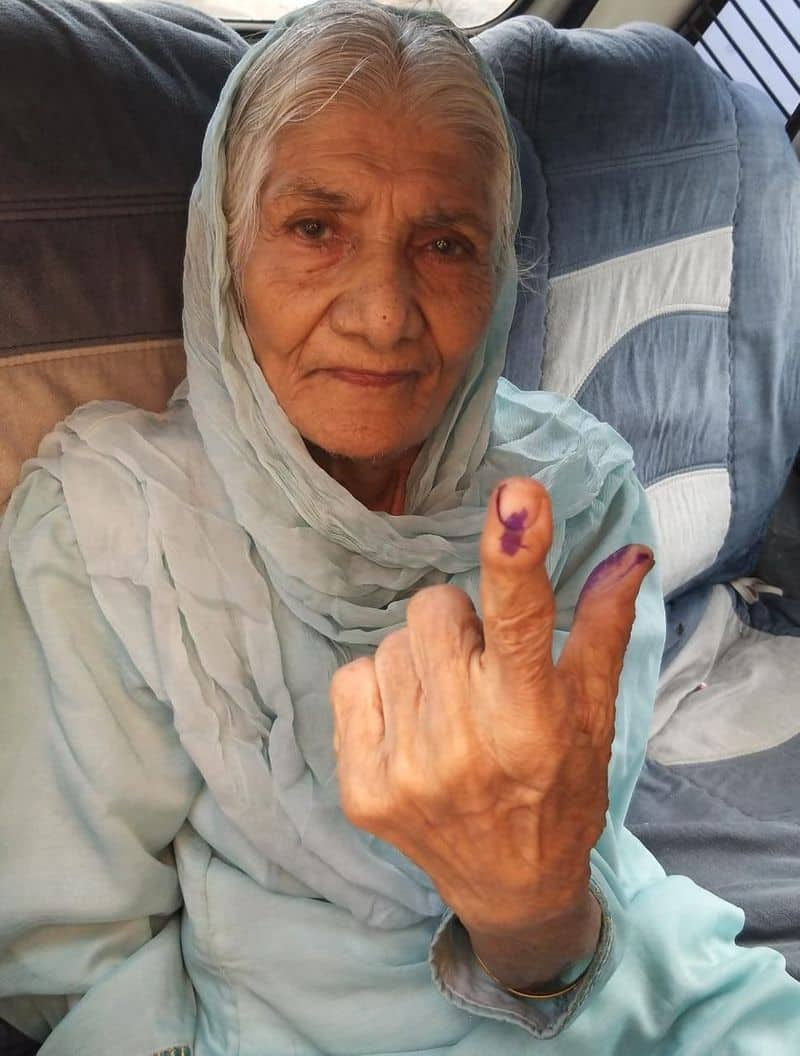 A senior citizen cast her vote on Tuesday morning. 86 year old Rani Virdi told Mynation that the first time she cast her vote, indelibe ink was not used to avoid misuse of voting rights.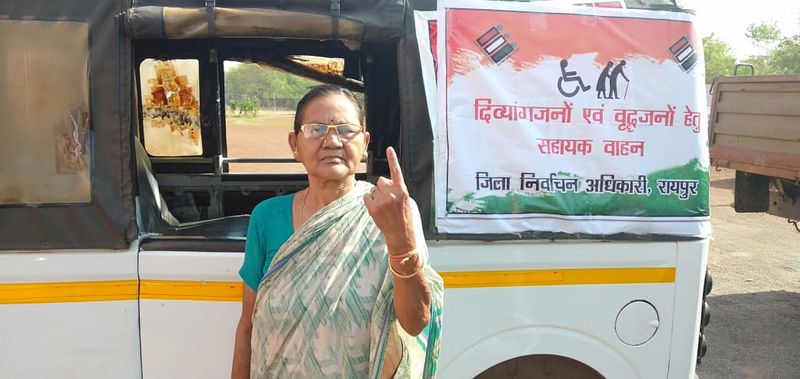 Election commission of India has arranged various facilities for senior citizens. ECI has also provided ferry facilities for differently abled and senior citizens.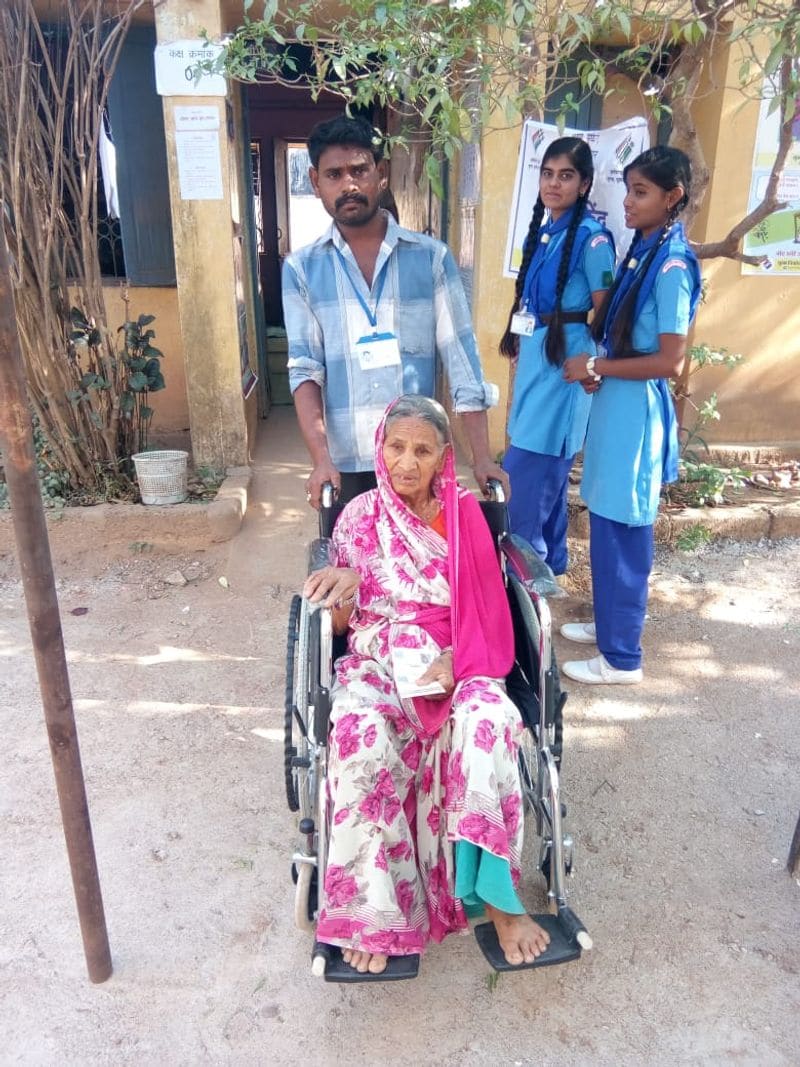 In polling booths where a large number of voters are senior citizens, ECI has made arrangements for wheel chairs as well as other modes of transportation to encourage people to vote.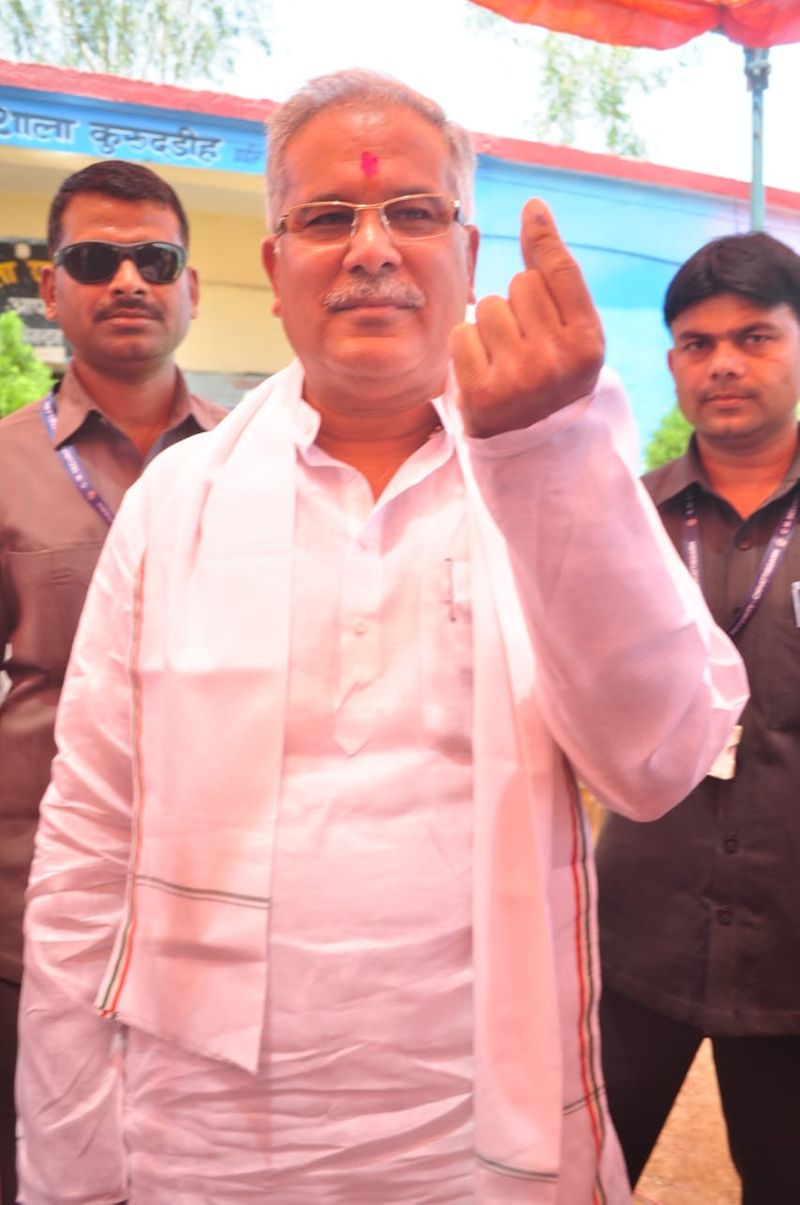 Chief minister Bhupesh Baghel after casting his vote at Kuruddih polling centre in Durg on Tuesday