7 images that prove South India is in Modi's thrall
First Published 14, Apr 2019, 6:43 PM IST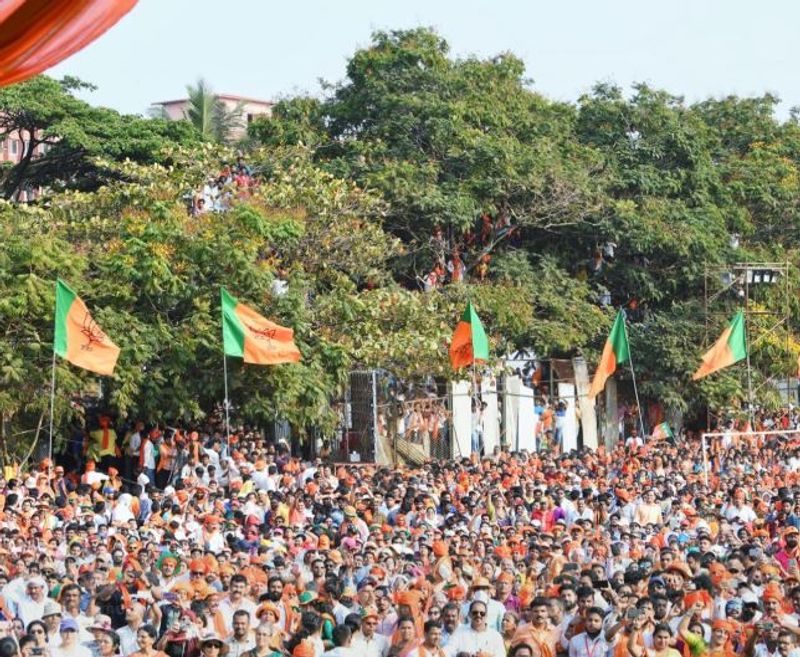 Prime Minister Narendra Modi's rally in south Bengaluru saw a lot of high attendance.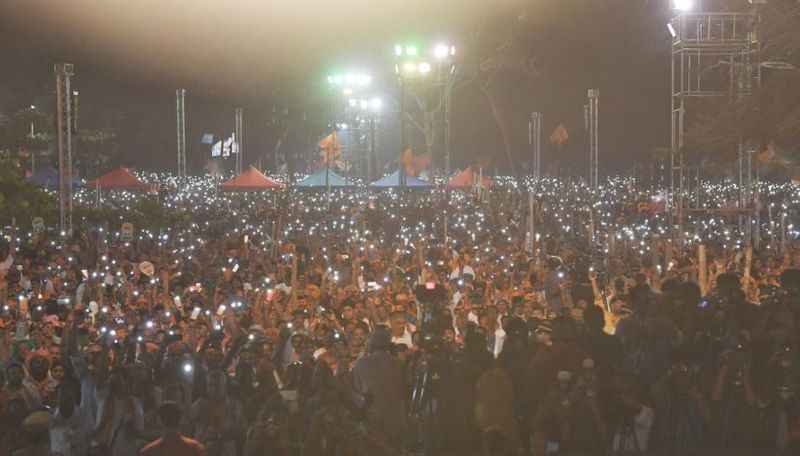 More than 80000 people came for the rally with many clad in 'Modi Maththomme', 'Naanu Chowkidar', 'NaMo Again' T-shirts, caps and bands.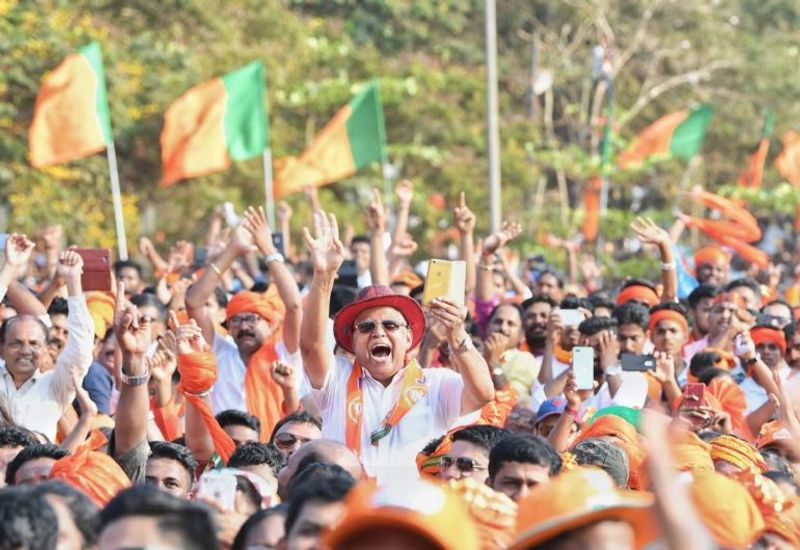 The Palace Grounds in Bengaluru reverberated with chants of 'Modi' and 'Chowkidar' as Prime Minister Narendra Modi arrived on Saturday evening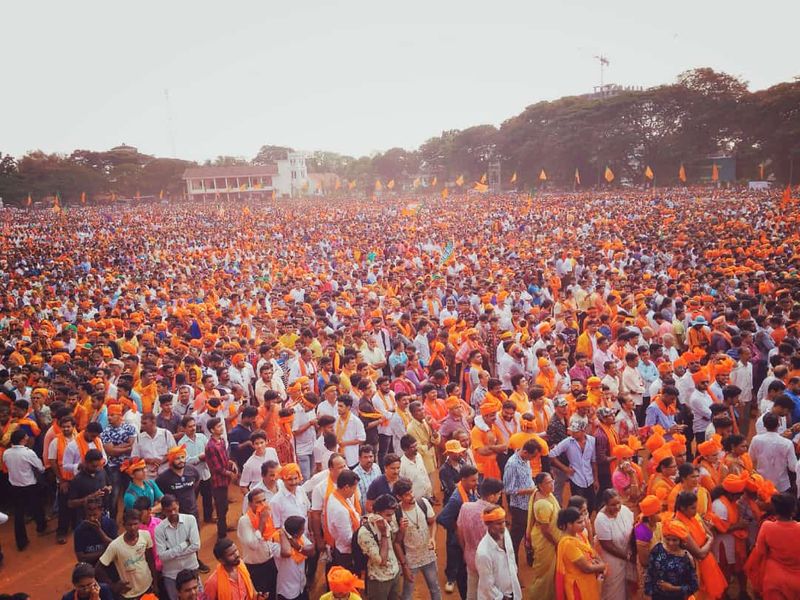 Halfway through the train, Modi accepted the greetings of the people.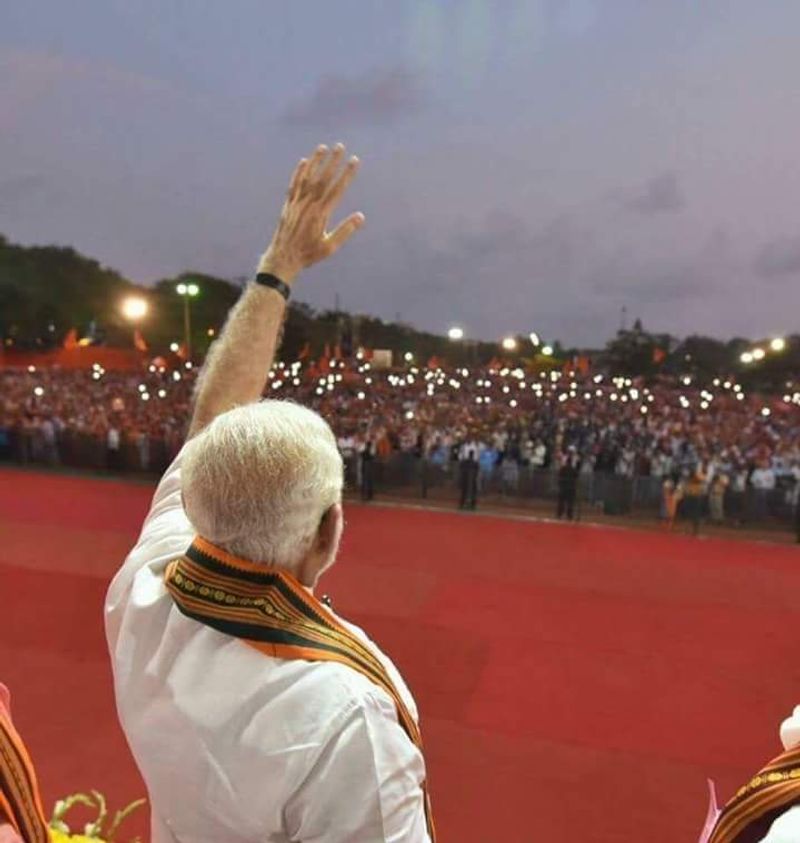 With four days left for voting in 14 Lok Sabha constituencies, PM Modi made back-to-back poll pitches in Mangaluru and Bengaluru on Saturday.
The state BJP leadership led by its chief BS Yeddyurappa and candidates of Bangalore South, Bangalore North, Bangalore Central, Bangalore Rural, Chikkaballapur and Kolar welcomed the Prime Minister.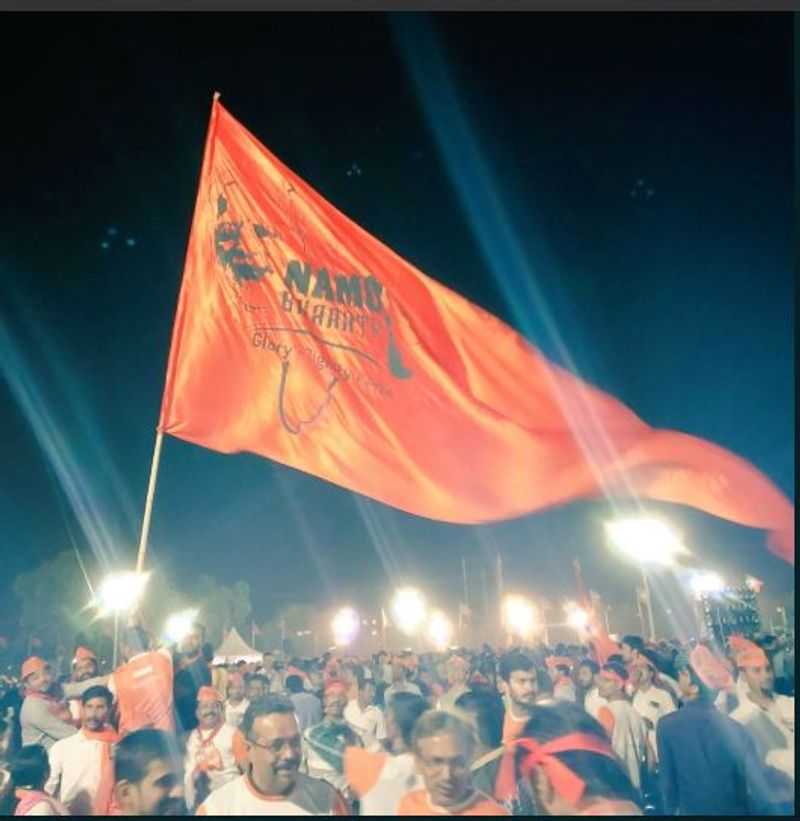 PM Modi was seen greeted by people on the narrow streets of Bengaluru, without worrying about safety and going out of the car.