Photos: Yuvraj Singh's international cricket journey (World Cup 2011, six sixes at World T20 and more)
First Published 10, Jun 2019, 2:26 PM
Yuvraj Singh announced his retirement from interinational cricket on Monday (June 10) in Mumbai. The left-hander made his international debut in 2000 and played in more than 400 games for India. Here are some of the photographs from his illustrious cricket journey.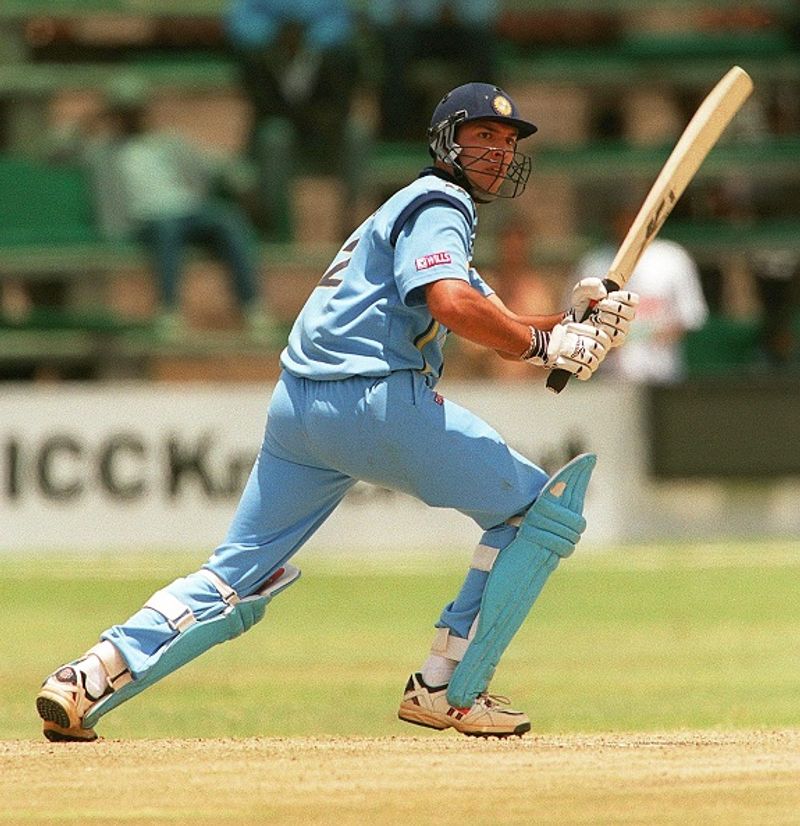 Yuvraj Singh made his ODI debut in 2000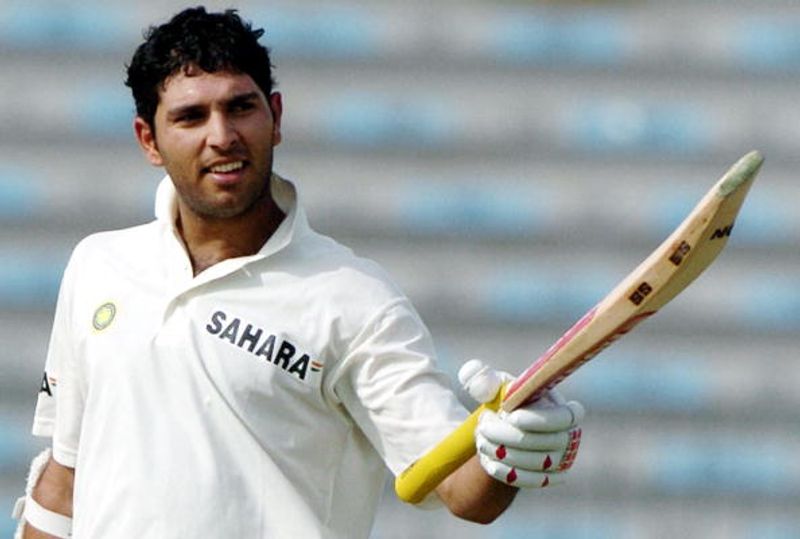 Yuvraj raises his bat after his century during the first day of the second Test match between Pakistan and India at the Gaddafi stadium in Lahore, April 5, 2004.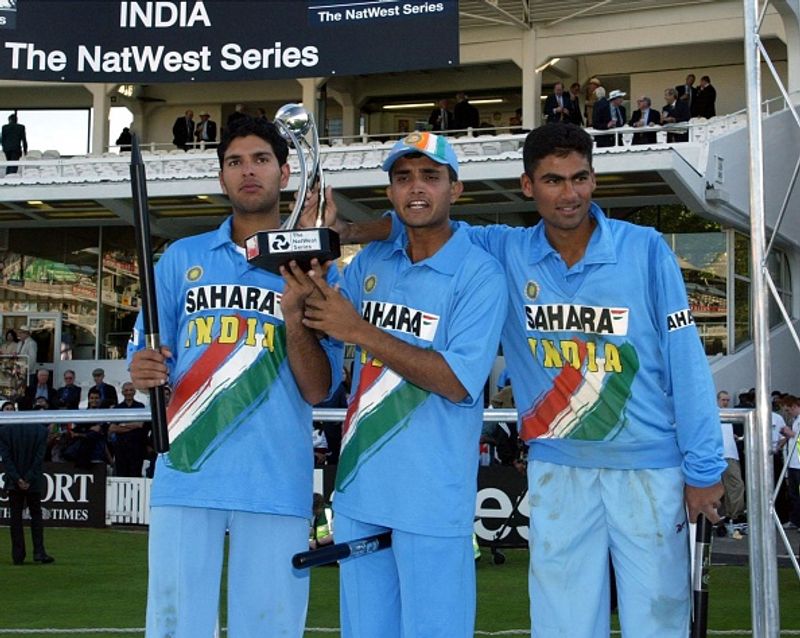 Yuvraj , Sourav Ganguly and Mohammad Kaif celebrate India's NatWest trophy title win in 2002
Yuvraj made his ODI debut under the captaincy of Sourav Ganguly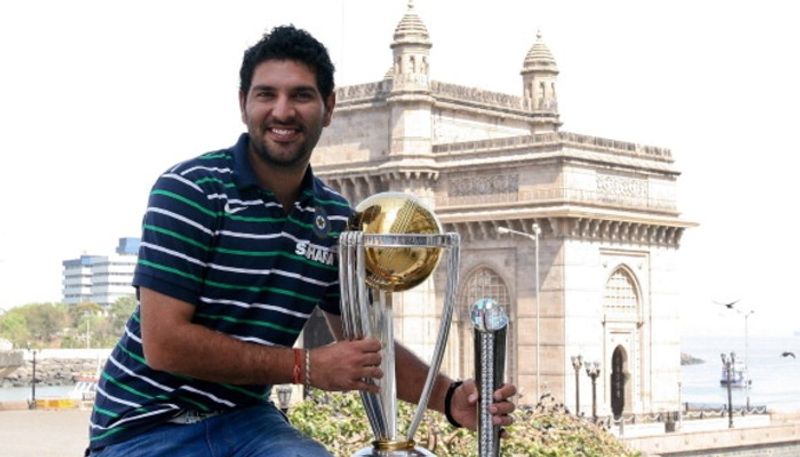 Yuvraj poses with the 2011 World Cup trophy and also his Man-of-the-tournament trophy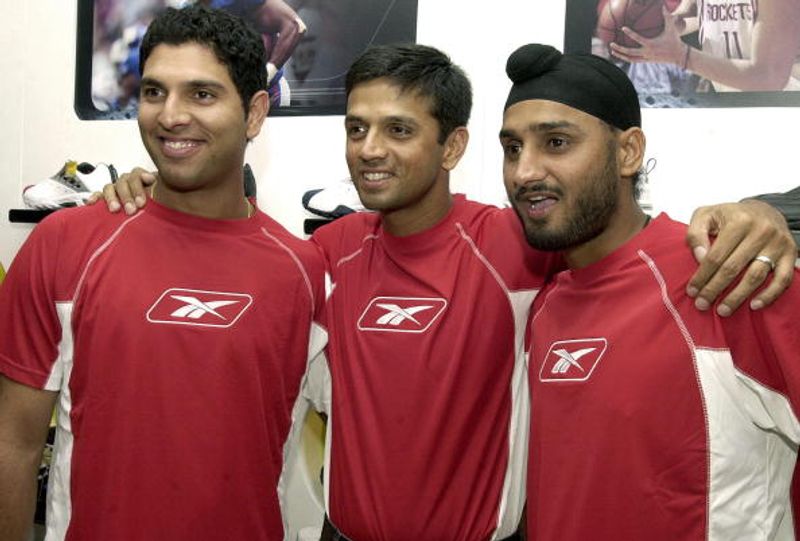 Yuvraj with Rahul Dravid and Harbhajan Singh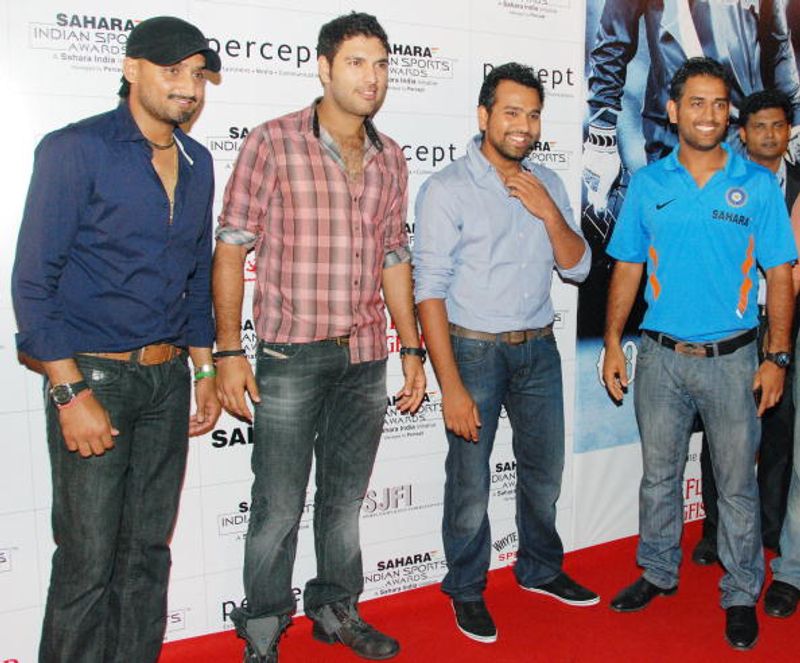 Yuvraj with his teammates Harbhajan, Rohit Sharma, MS Dhoni during an event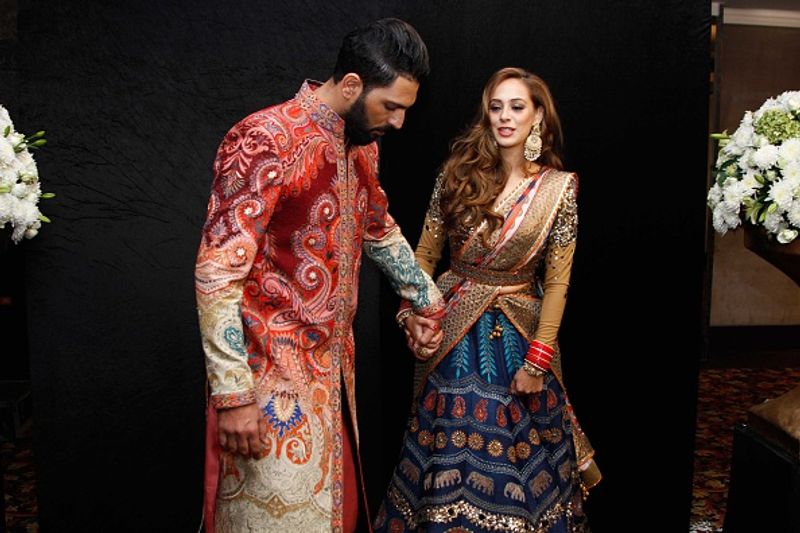 Yuvraj married Hazel Keech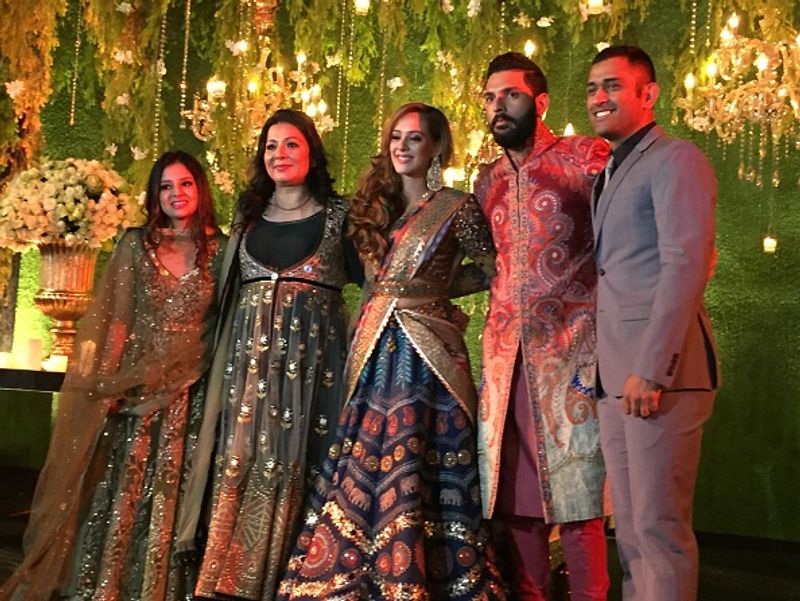 Dhoni attends Yuvraj's wedding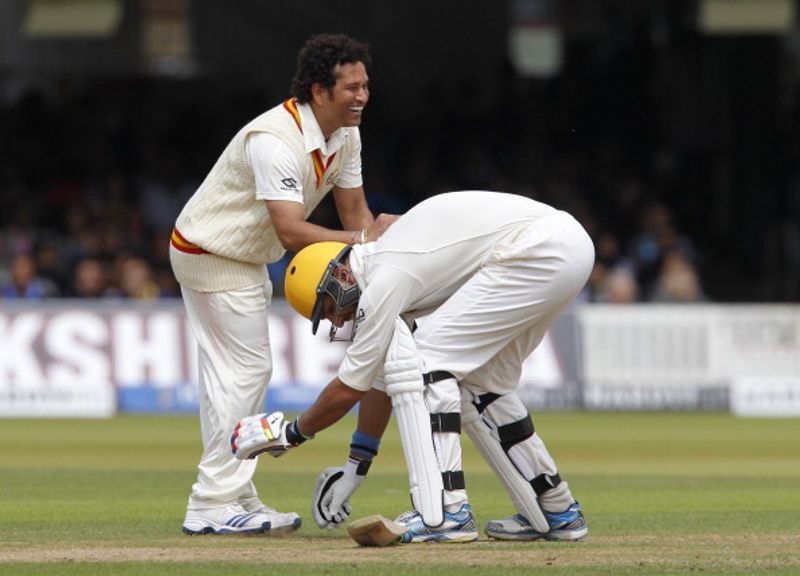 Yuvraj touches his idol Sachin Tendulkar's feet during an exhibition match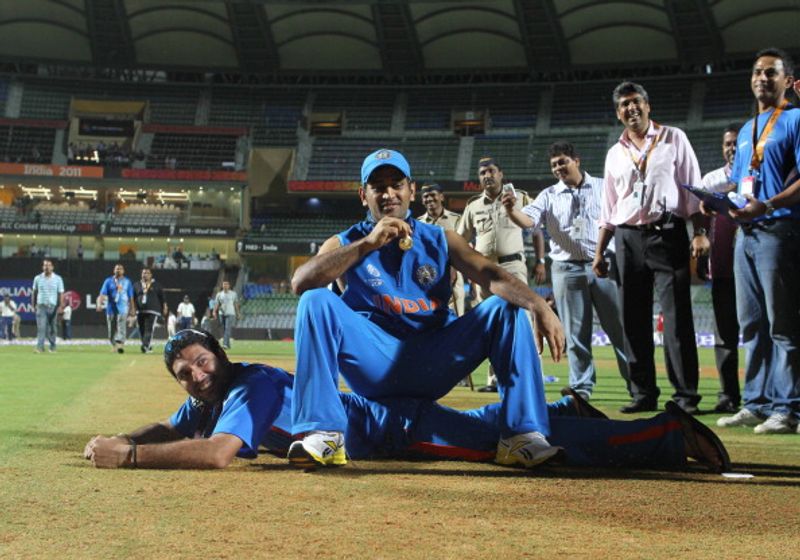 Dhoni sits on Yuvraj as the duo celebrate India's 2011 World Cup win on the Wankhede Stadium pitch, Mumbai, on April 2, 2011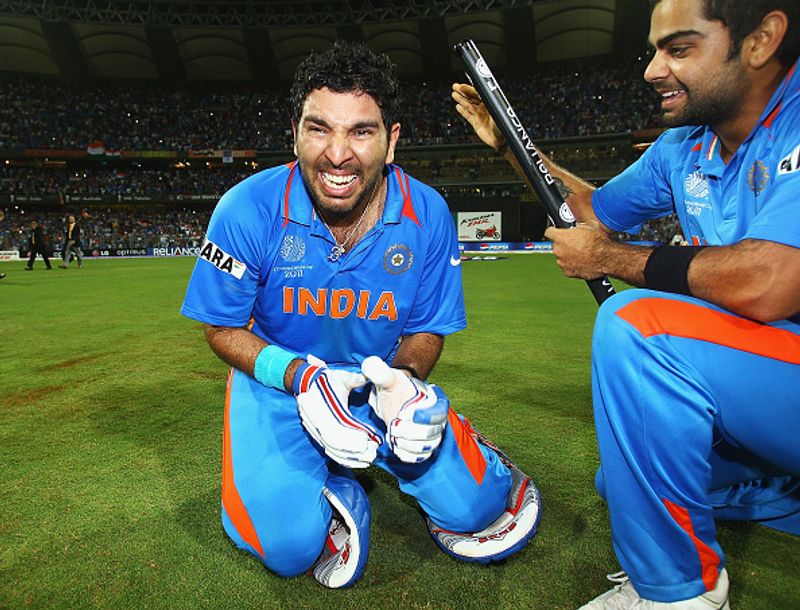 Yuvraj celebrates 2011 World Cup win with Virat Kohli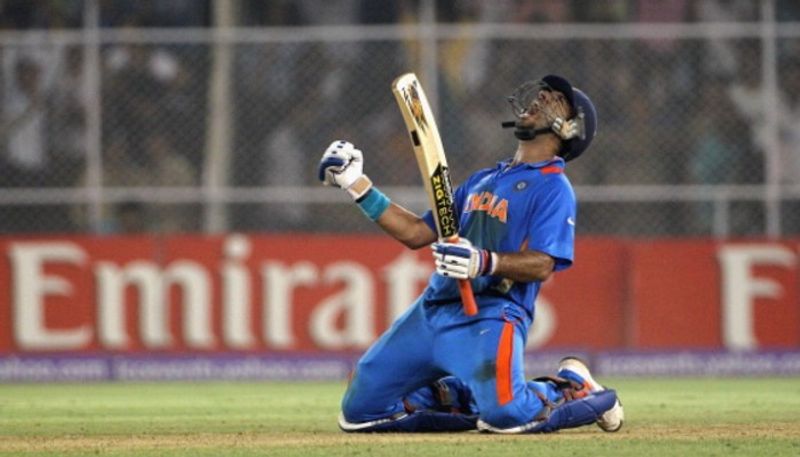 Yuvraj lets out a roar after India defeated Australia in the 2011 World Cup quarter-final in Ahmedabad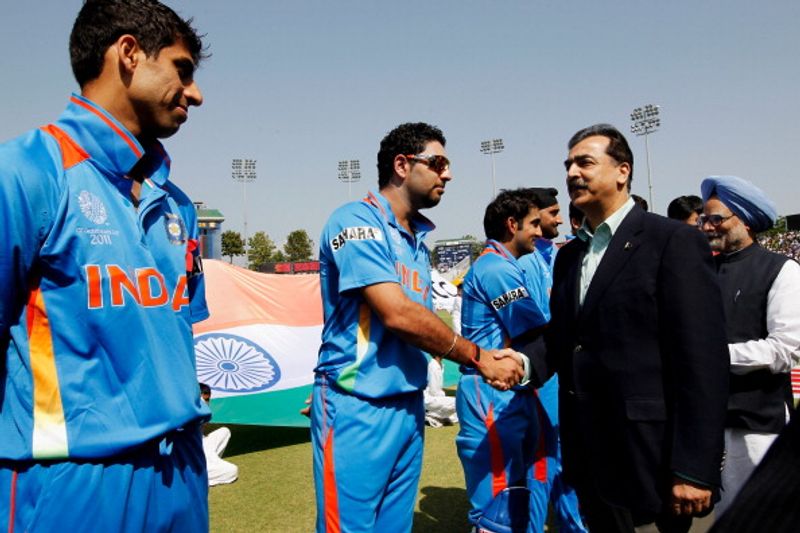 Yuvraj shakes hand with Pakistan Prime Minister Yousuf Gilani ahead of India-Pakistan 2011 World Cup semi-final in Mohali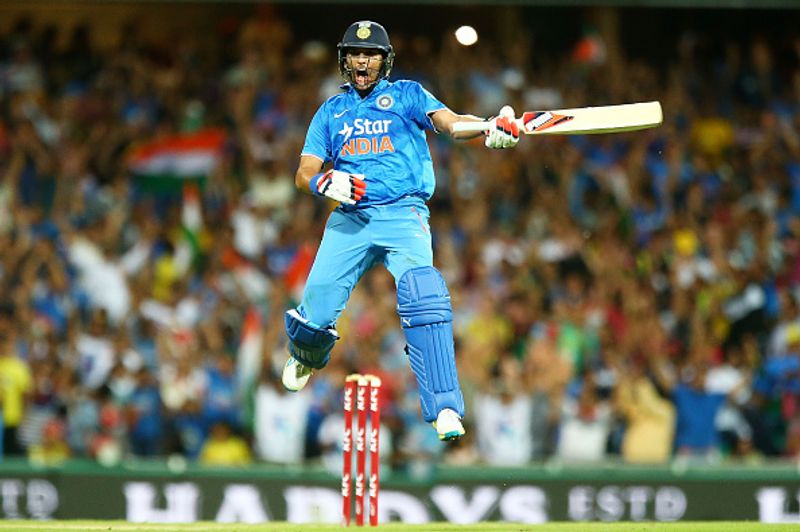 Yuvraj celebrates an Indian win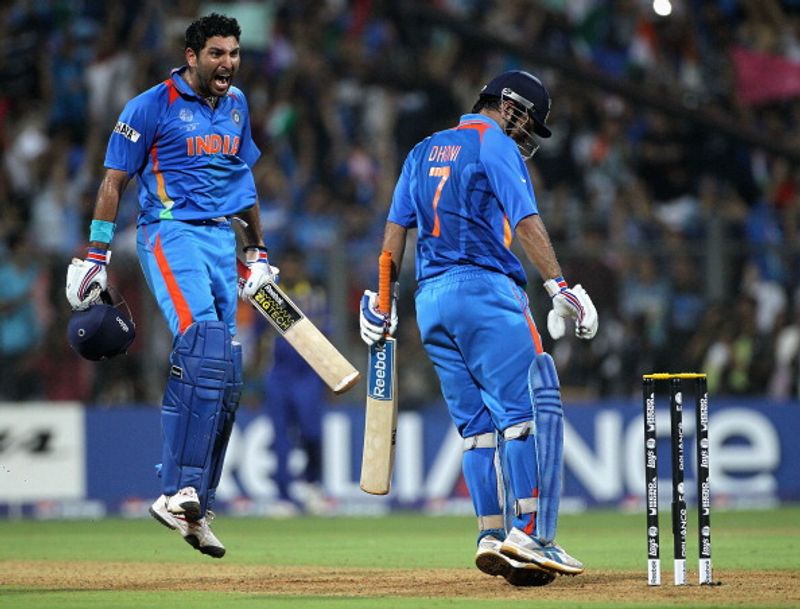 Yuvraj and Dhoni celebrate India's 2011 World Cup final win in Mumbai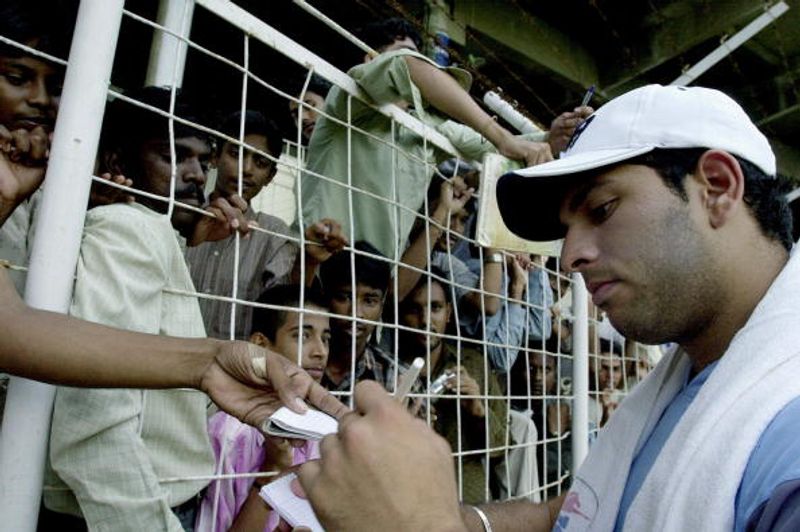 Yuvraj obliges fans after a net session in Chennai in 2004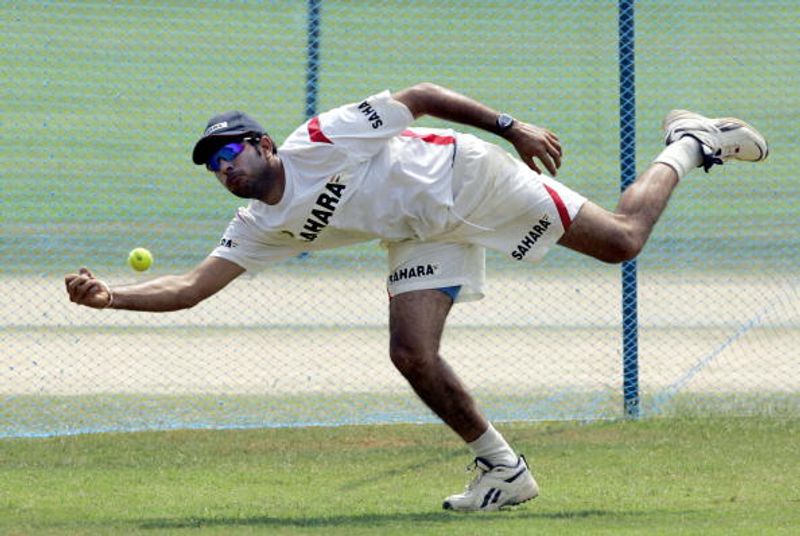 Yuvraj was a brilliant fielder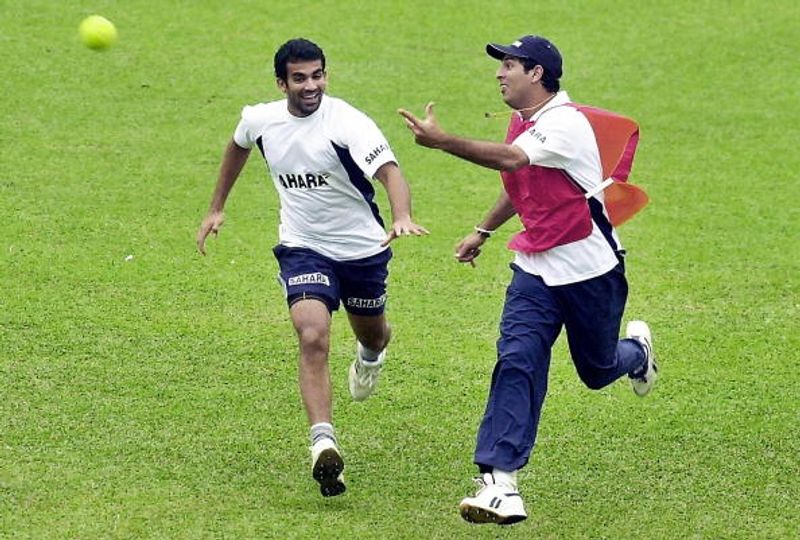 Zaheer Khan is one of Yuvraj's closest friends in the Indian team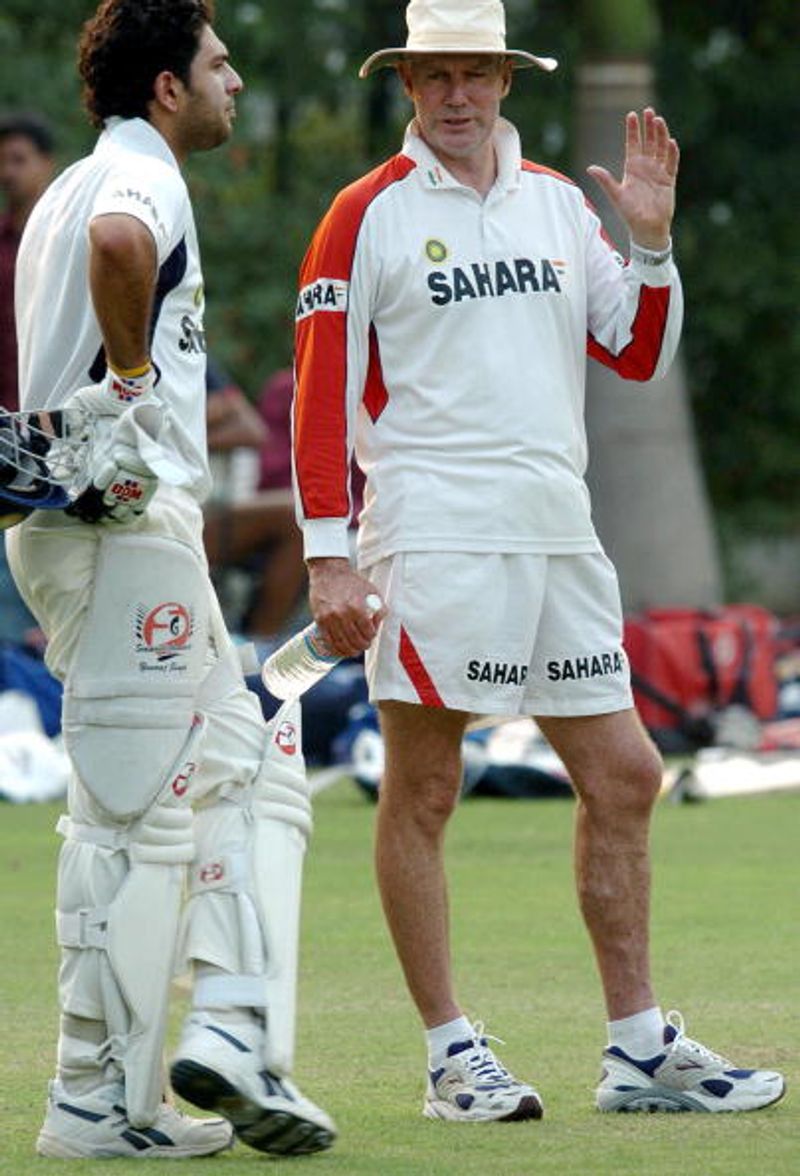 Yuvraj is pictured with India coach Greg Chappell in 2005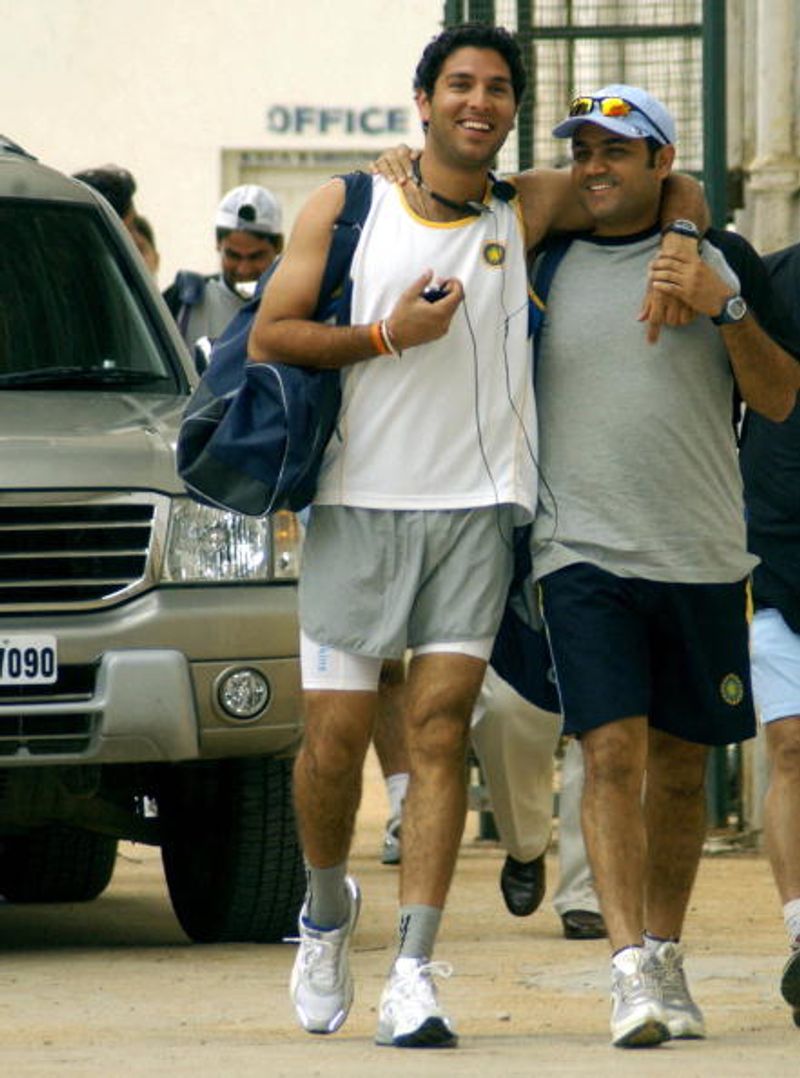 Yuvraj with his friend and India opener Virender Sehwag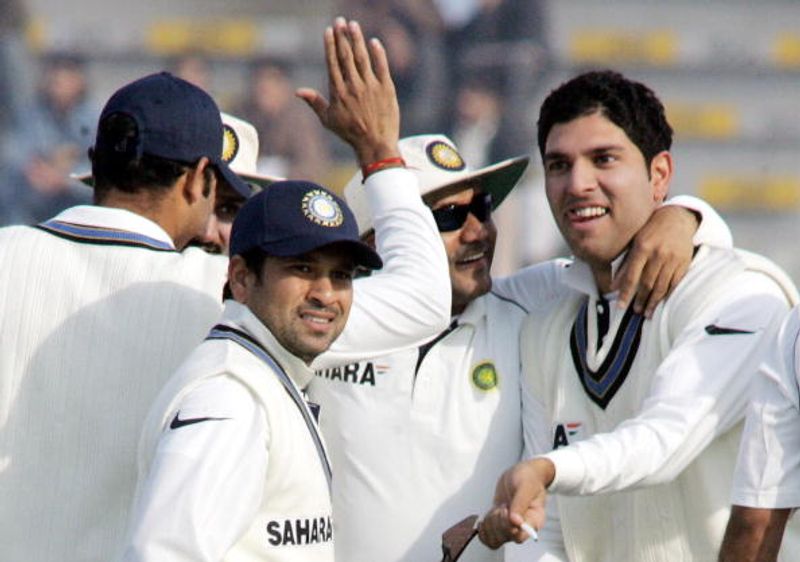 Yuvraj celebrates a wicket with teammates during an India-Pakistan Test in 2006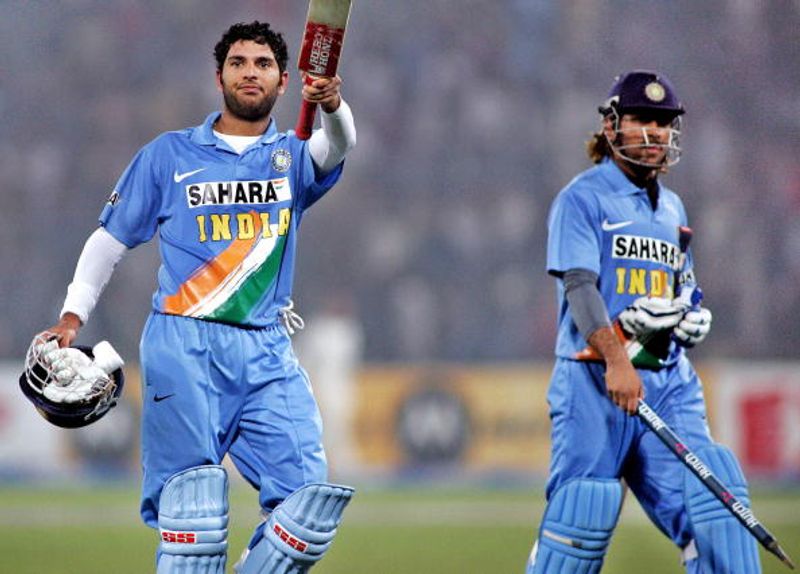 Yuvraj and Dhoni walk off after winning an ODI game for India against Pakistan in Lahore in 2006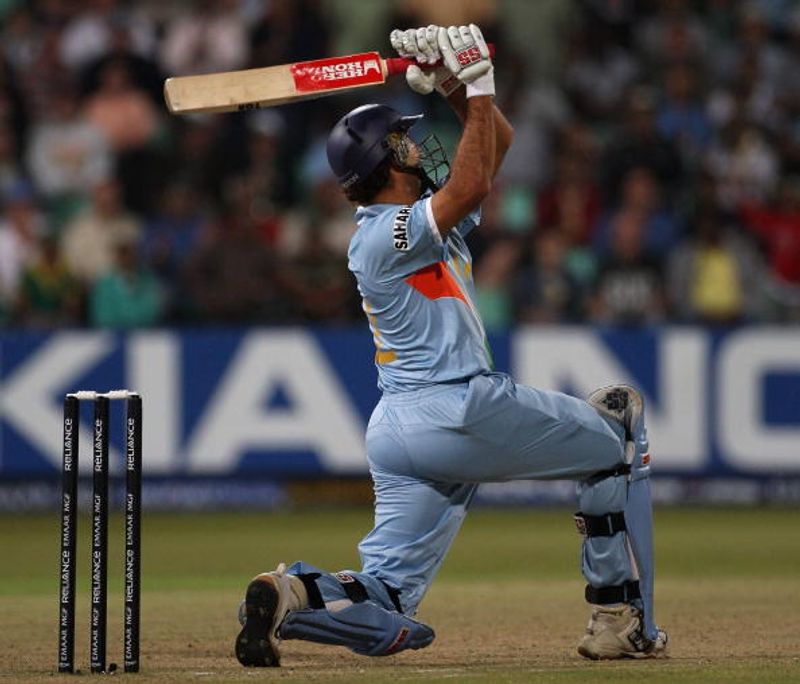 Yuvraj hits his record sixth six in Stuart Broad over in India-England World T20 2007 match in Durban, South Africa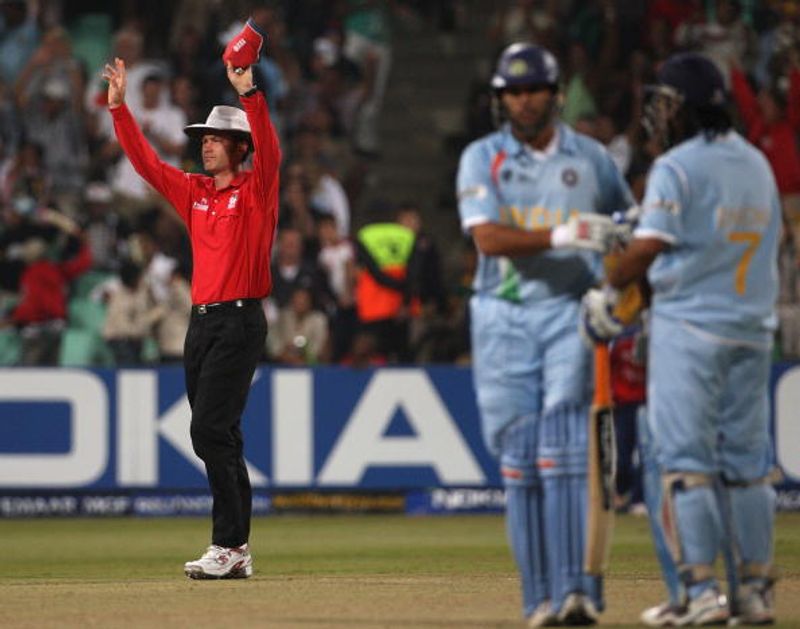 Australian umpire Simon Taufel signals a six as Yuvraj and Dhoni are seen on the pitch. This was one of the six sixes signalled by Taufel in that record match in Durban. Yuvraj hit six sixes in an over of Broad