(IN PICS) 3 ways Chennai Super Kings turned Rajasthan Royals into paupers
First Published 12, Apr 2019, 5:00 PM IST
Chennai Super Kings won by 4 wickets against Rajasthan Royals in Sawai Man Singh stadium on Thursday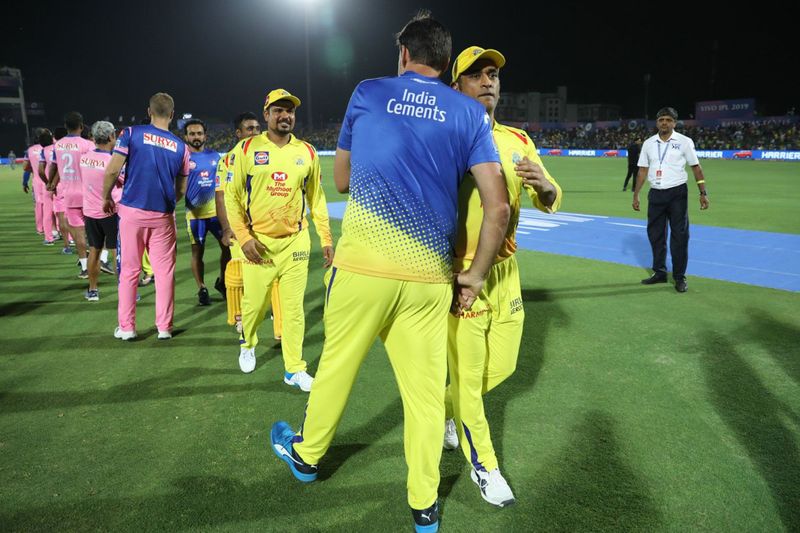 By Vedant Sharma — Cricket is a game of fine lines, in every sense of the word. In the first few weeks of the twelfth edition of the Indian Premier League (IPL), the run-ins with the lines have happened a few times - be it Jos Buttler's ill-timed crossing of the non-striker's line, the umpire failing to spot Lasith Malinga overstep the line, Ravichandran Ashwin's team's ignorance of the number of fielders required to be in line with the fielding restrictions, or MS Dhoni stepping on the field to argue with the on-field umpires.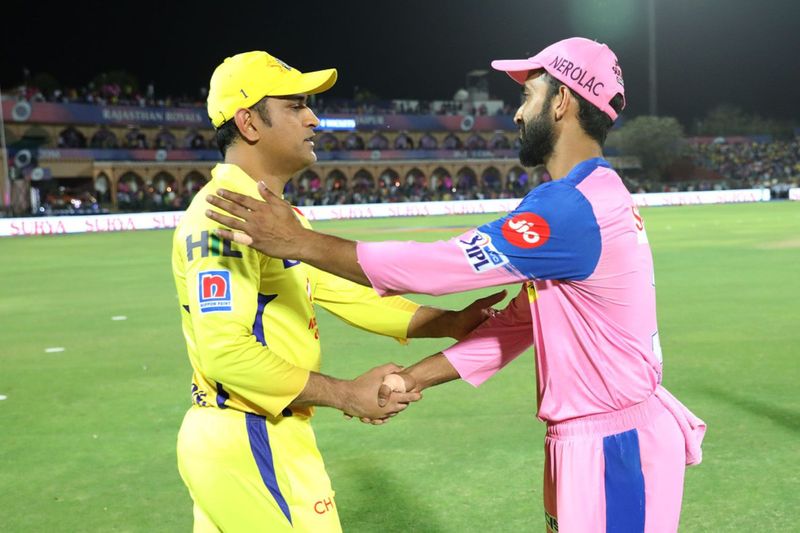 The clash between Rajasthan Royals and Chennai Super Kings will go down as one of the most dramatic clashes people would have witnessed.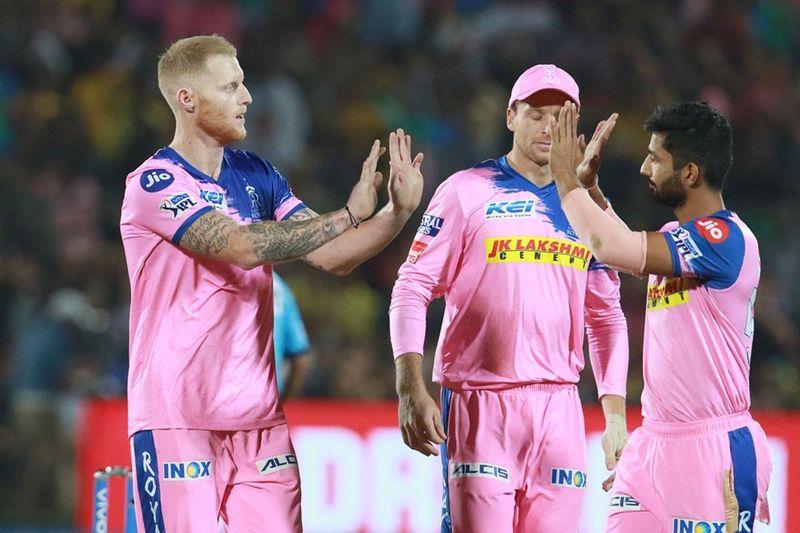 1. Ben Stokes was given the ball with Chennai Super Kings needing 18 runs to win from the final over against Rajasthan Royals on Thursday. With MS Dhoni still at the crease, it was a slight advantage for Chennai Super Kings, and memory of the 2016 World T20 was undoubtedly at the back of Stokes' head.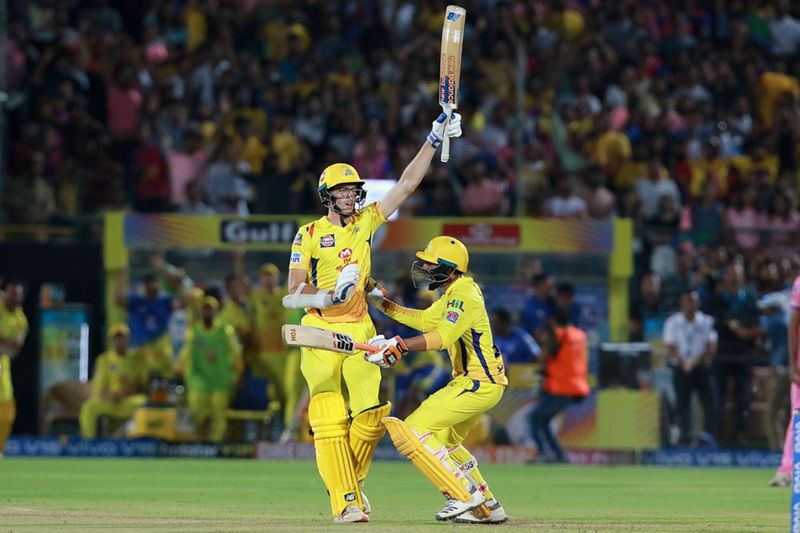 The final over of this dramatic encounter started with a six scored over the bowler's head, which hinted at a Super Kings (CSK) victory. With three needed off the final delivery, Mitchell Santner slammed it down the ground. CSK recorded their sixth win in seven games as they made rough weather of a modest 152 run target.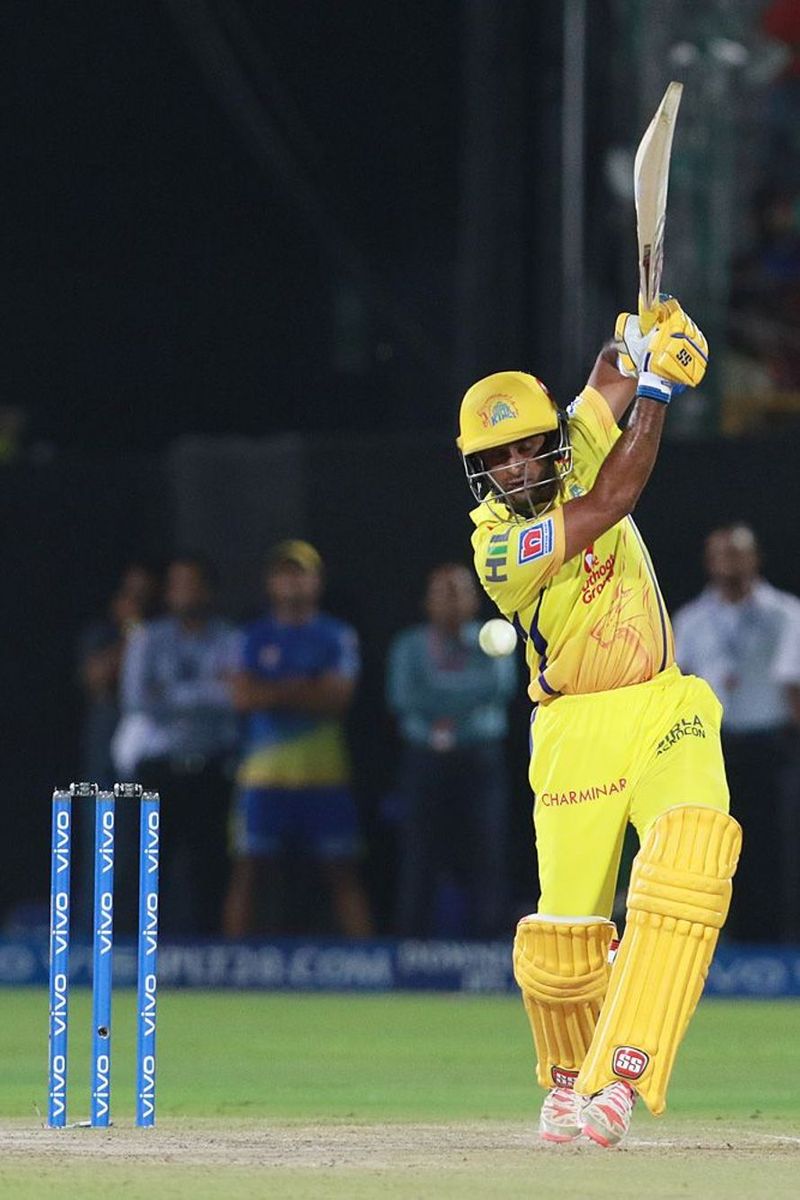 2. 28,5,1,0,21*,21. These were Ambati Rayudu's scores in the six innings for CSK this season before the clash against Rajasthan Royals at Sawai Mansingh Stadium. A season after he finished as their leading run-getter in IPL 2018, Rayudu was failing to come close to repeating that performance. Coming in to bat at a time when his team was in deep trouble, Rayudu showed nerves of steel as he stitched what turned out to be a match-saving partnership with captain Dhoni.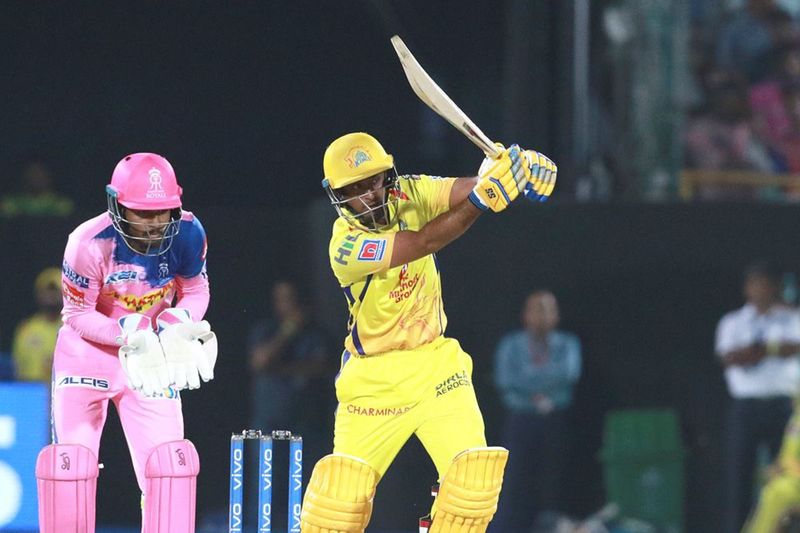 Chasing 152, Rajasthan Royals were able to reduce the visitors to 24 for the loss of 4 wickets. This could have quickly turned into a disastrous collapse, but it wasn't to be. Rayudu struck two fours and three sixes in his 47-ball 57 – his first half-century of the season. The 15-member squad for the upcoming World Cup is scheduled to be announced on April 15, and it was surely a good time to return to form for Rayudu.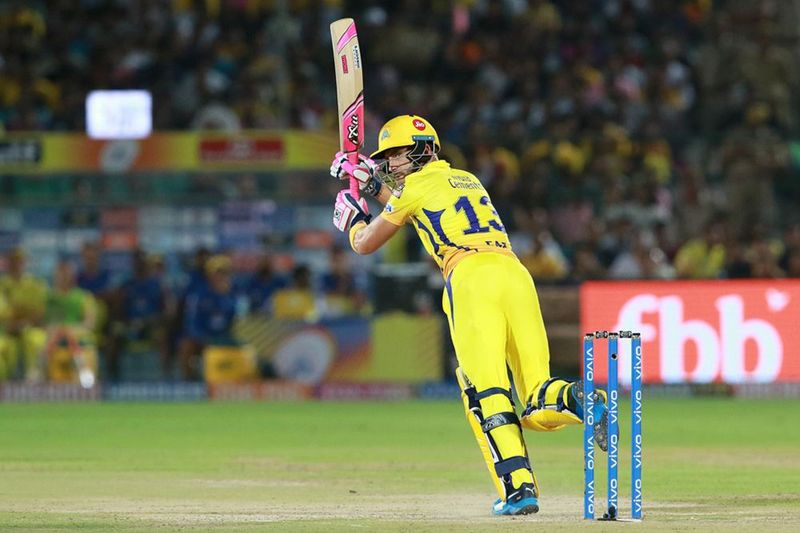 3. Jos Buttler, Ajinkya Rahane, Steve Smith, Ben Stokes, Shane Watson, Suresh Raina, Faf du Plessis, Kedar Jadhav - A list of batsmen who can scare any side on any given day. However, the same wasn't the case on Thursday as all eight batsmen failed to get runs under their belt. On the one hand, Buttler dazzled before fizzling out. Rahane struck three fours before being pinned down. Smith, again, was slow off the block. And Stokes, well, he finished as their top-scorer with 28 but consumed 26 deliveries in doing so.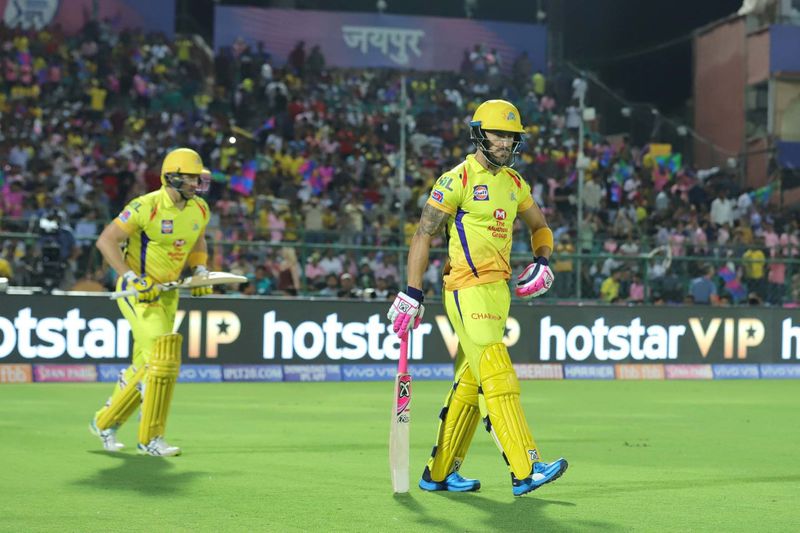 On the other hand, Shane Watson and Suresh Raina scored four runs between them. Faf du Plessis and Kedar Jadhav managed to score just 7 and one runs respectively. With this, the onus was on Mahendra Singh Dhoni and Ambati Rayudu to get their team over the finish line, and one will have to say that the duo helped the team reach close to the total before throwing their wicket away.