So many web series, such little time—My Nation makes a must-watch list for young viewers.
There's a new web series going live in the digital space almost every day, and so are the binge watch lists. While you are left spoilt for choices across various genres and platforms, time is limited and of course, you want to catch the best—this Sunday, My Nation makes the task easier by picking our top 10 for gen-next viewers. 
These series not only cover different genres but also give an insight on how the Indian web space has evolved in the last few years. With a lot more to look forward in the coming years, don't forget to comment on which ones you liked the most! 
10. Dev DD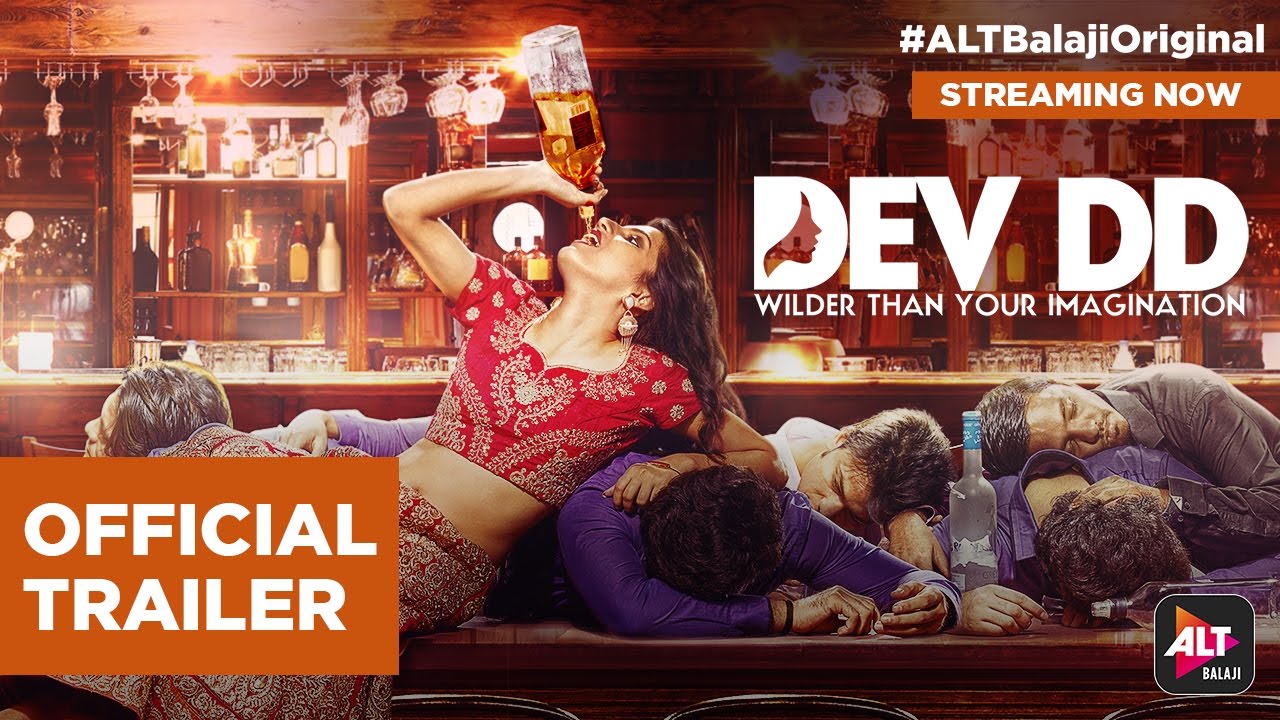 Directed by Ken Ghosh, Dev DD recounts Sarat Chandra Chattopadhyay's novel Devdas in a fresh light. The series revolves around a modern young woman, Devika, who is not confined by the stereotypes of the society. The female protagonist, who portrays Devdas, speaks about feminism, sexism and other issues which the society refrains from. Her relationships with Paro and Chandramuki are also highlighted in the series.
Episodes: 11
Run Time: 16-26 minutes
Where to Watch: ALT Balaji
9. Laakhon Mein Ek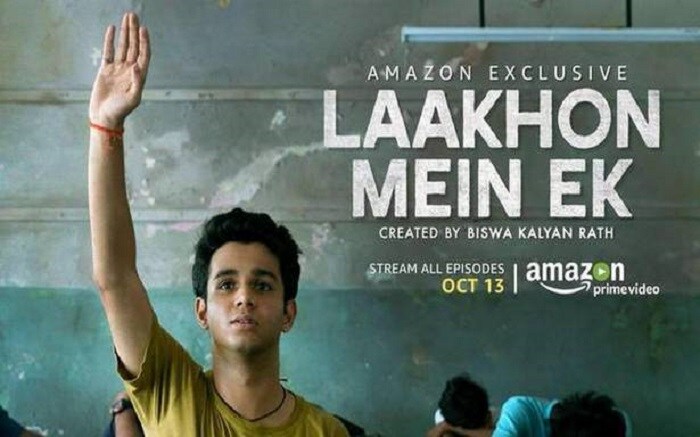 Biswa Kalyan Rath's Lakhon Mein Ek revolves around a mediocre student, Aakash, who is pressured by his father to pursue IIT for a successful career. Aakash is sent to a coaching institute far away from his hometown Raipur, where he tries to follow his father's passion. Despite several attempts, he knows that he is a misfit and won't be able to make it in the long run. He resorts to cheating in the exams and after being frustrated to an extent that he wants all of this to end. But what measures he takes makes it for an interesting insight.
Episodes: 6
Run Time: 23-30 minutes
Where to Watch: Amazon Video
8. Pitchers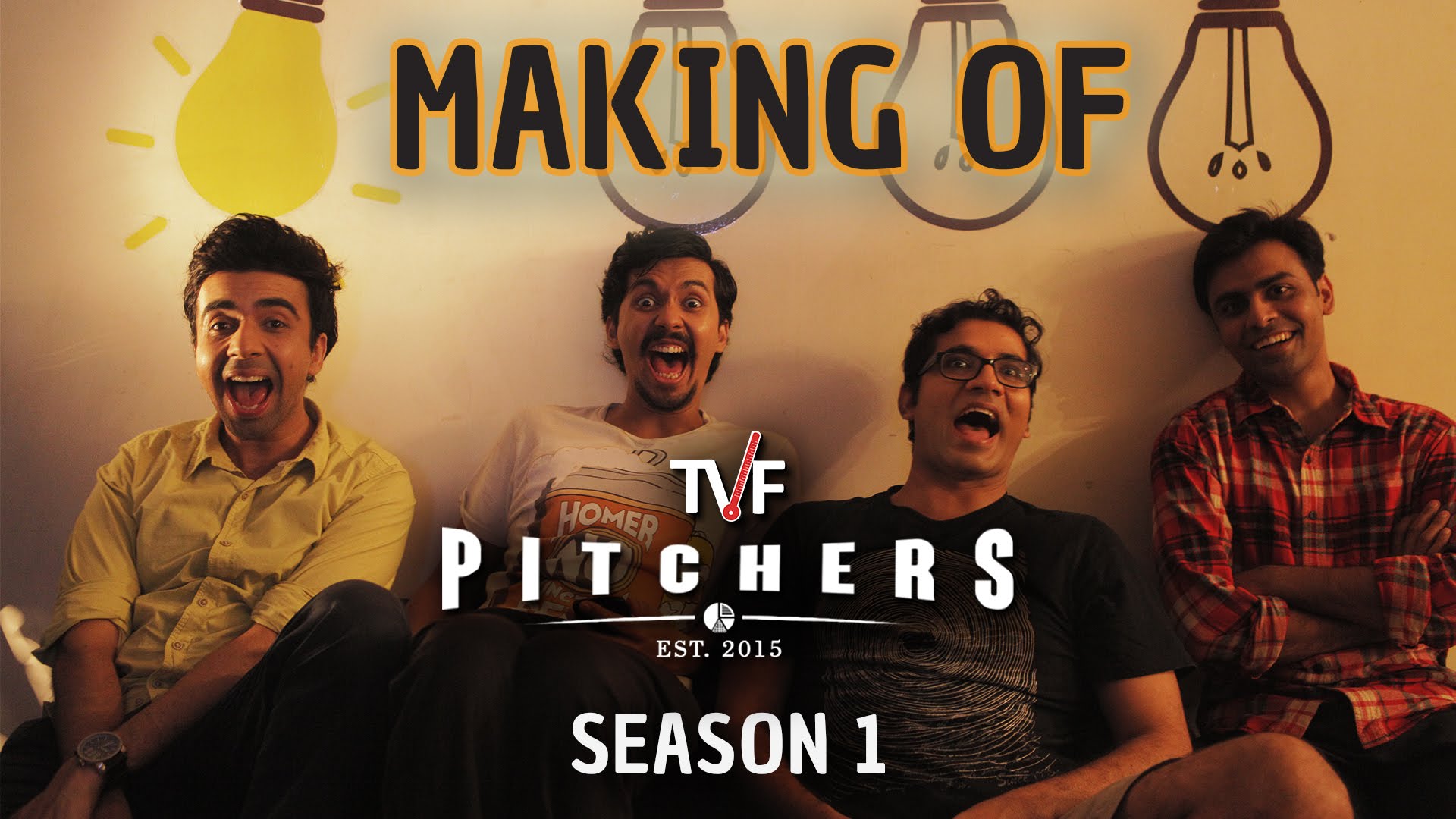 Almost every one of us has at some point wanted to quit that mundane job to start our own venture. TVF Play's Pitchers inspires and addresses that great possibility of dreaming and making the dream come true. The series revolves around four young professionals who ditch their jobs and pursue their dream projects. The one thing that you'll surely retain after watching the series is, "Tu Beer Hai".
Episodes: 5
Run Time: 31-57 minutes
Where to Watch: TVF
7. Bose: Dead/Alive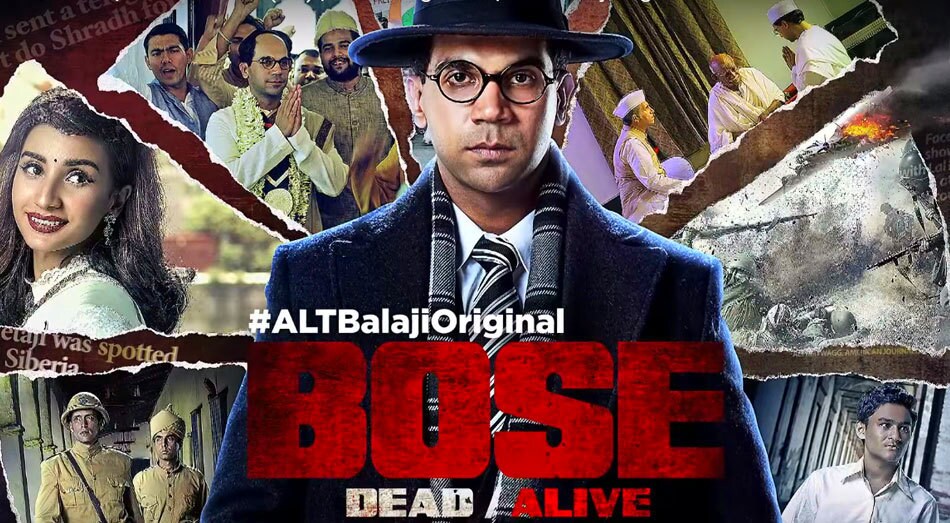 This is a very important and informative series on the great Subhash Chandra Bose and that elusive question—how did he die? The mystery over Bose's alleged death is finally revealed in Bose: Dead/Alive. The series is based on Anuj Dhar's India's Biggest Cover-Up which traces Bose's paths after his disappearance. For all the history buffs, this one's a must watch.
Episodes: 8
Run Time: 20-29 minutes
Where to Watch: ALT Balaji
6. Tripling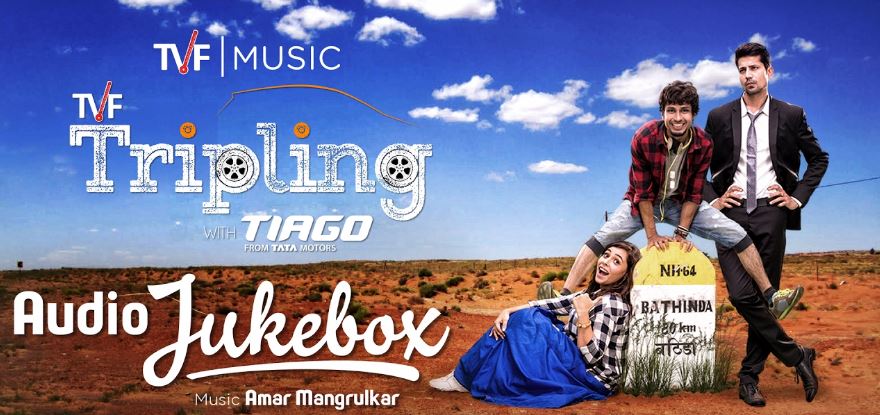 Planning an all siblings' trip for years and still haven't been able to execute it successfully? Watch TVF Play's Tripling that traces the journey of three siblings who are forced to undertake a road trip because of the circumstances they are in. While they are dealing with an unstable marriage, divorce and unemployment, the trio escapes on a voyage to rediscover themselves and their relations.
Episodes: 5
Run Time: 20-30 minutes
Where to Watch: TVF
5. The Test Case
The Test Case revolves around Captain Shikha Sharma who is the first woman to be enrolled in the Indian Army's Special Forces unit. In an all-male group of soldiers, Sharma is greeted with hostility, sexist remarks as well as subjugation as she is considered a misfit. In her endeavour to prove her worth and stand up for female strength, matters get worse when she is sexually assaulted by a fellow officer. How she deals with the ordeals forms a gripping story.
Episodes: 10
Run Time: 23-40 minutes
Where to Watch: ALT Balaji
4. Inside Edge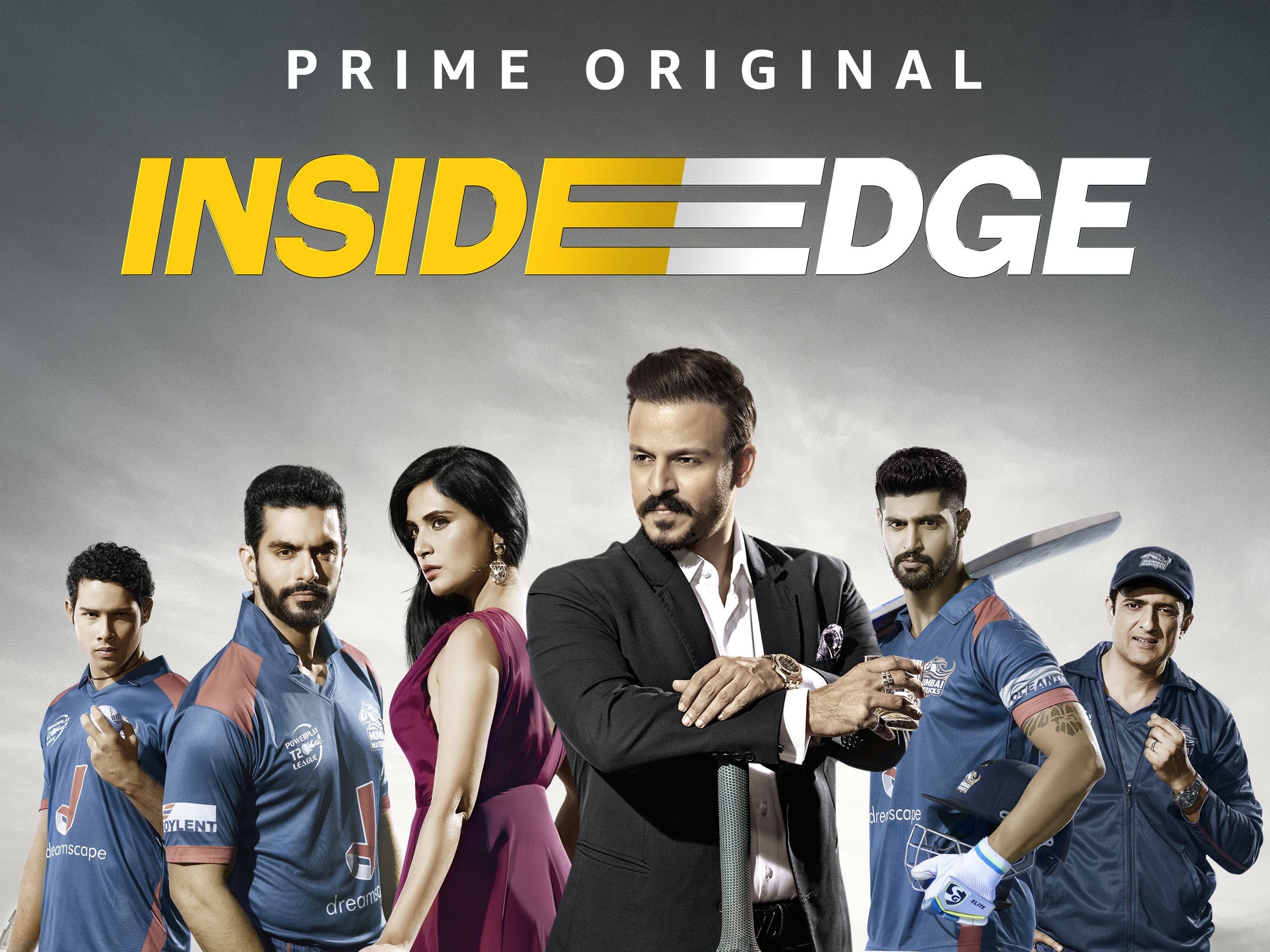 Inside Edge gives an inside view of what happens in the glamorous cricket leagues where the actual game of cricket is just a formality while money, power and sex are the real game changers. While Mumbai Mavericks makes it to the finals of the Powerplay League, their journey has been tainted by corruption, scandals and allegations of match-fixing.
Episodes: Season 1 (10)
Run Time: 40-48 minutes
Where to Watch: Amazon Video
3. Breathe
This crime-thriller revolves around Kabir and Danny. While the former is an officer of the crime branch, the latter is an ordinary man. Mysterious deaths are traced back to an unlikely suspect, Danny. But what's the reason for such heinous crimes and what is at stake, forms the plot of the series.
Episodes: 8
Run Time: 36-38 minutes
Where to Watch: Amazon Video
2. Yeh Meri Family
TVF Play's recent addition, Yeh Meri Family, is bound to make you nostalgic. The emotional web series revolves around Harshu who is battling with a lot of issues during his early teens along with growing up under the shadow of his exemplary brother. Remember how it was to take tuitions while others were playing or how you would be punished by your parents for your mischief? Harshu reminds us how we dealt with such instances and how summer-break is something we all still seek.
Episodes: Season 1 (7)
Run Time: 25-37 minutes
Where to Watch: TVF
1. Sacred Games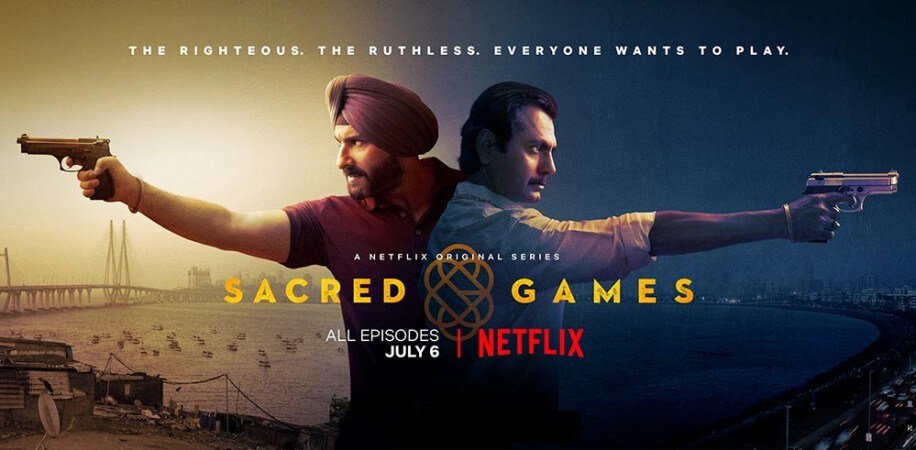 Netflix's first Indian original series, Sacred Games has revolutionized the digital space with its sheer brilliance. Adapted from Vikram Chandra's novel about Mumbai's underworld, the crime-thriller series has been directed by Anurag Kashyap and VikramadityaMotwane. It revolves around the lives of a gangster Ganesh Gaitonde and a cop Sartaj Singh who are trying to unravel the truth behind a catastrophic event that will destroy the city. The star cast has delivered exceptional performances and the next season is eagerly awaited.
Episodes: Season 1 (8)
Run Time: 44-54 mins
Where to Watch: Netflix