From Anand Ahuja's sneaker obsession to playing a lesbian character in Ek Ladki Ko Dekha Toh Aisa Laga, Sonam Kapoor spills deets.
New Delhi: Sonam Kapoor's latest release Ek Ladki Ko Dekha Toh Aisa Laga is moving slowly but steadily at the box office. In the movie, she plays a lesbian, who is afraid to reveal her sexual orientation to her family as she knows that they will never accept it.
This is the first time Sonam is playing a homosexual in a film. Talking about working in the film, Sonam told MyNation, "The story is good, entertaining and there is a lot to learn from the character. So, as an actor, I was greedy to do the film. I feel lucky that I have been offered such a script. I am grateful to Shelly ma'am (director Shelly Chopra Dhar) for considering me suitable to essay the character."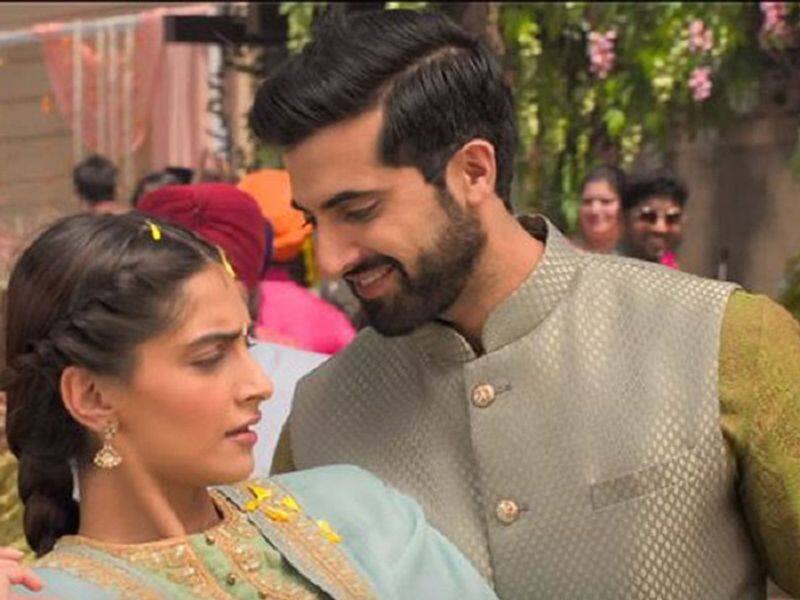 How was it working with dad Anil Kapoor for the first time? Sonam answered, "Dad always encourages me. He has always relied on my judgement and decision. Dad is a perfectionist. Our generation is very chalta hai types, but they will never think that way. They think before doing anything and are very conscious about their work. This is what we need to learn from the older generation." The 33-year-old also revealed why she chose not to share screen space with Anil Kapoor despite being in the industry for so many years. Sonam shared, "I have spent 16 years in this film industry. I had initially decided not to work with my dad because people used to say Sonam Kapoor is born with a silver spoon etc. So, I wanted to form my career graph first. Also, I didn't get any script before this which would help me to step out of this mindset. This script was good enough for me to get away from that prejudice. I wanted to form my own path and it wasn't really easy. The world is cruel. They only accept you if you are good at what you are doing and if you are making money for the producers."
Sonam tied the knot with her beau Anand Ahuja in May last year. The actor recalled her first meeting with Anand saying, "When we met for the first time, I was wearing a pair of sneakers, which he found to be very old fashioned. He wanted to buy me a new pair as he is very obsessed with sneakers. So, he gifted me a new pair of Adidas sneakers. I found him to be very handsome. Also, he had a lot of hair. He still has a lot of hair but he prefers to keep his head shaved."
What prompted Sonam to choose Anand as her life partner? "He is very kind. He is very calm and never loses his temper. He is a very nice human being and liberal in his thoughts. It is very important to find a good man," said the actress. She added, "People often get married for wrong reasons or due to pressure, age etc but if you wait for the right person, nothing like it. You should never pressurize your kids (for getting married)."
She also revealed that though life has become more "hectic" post marriage, the couple plans to 'never stop working.'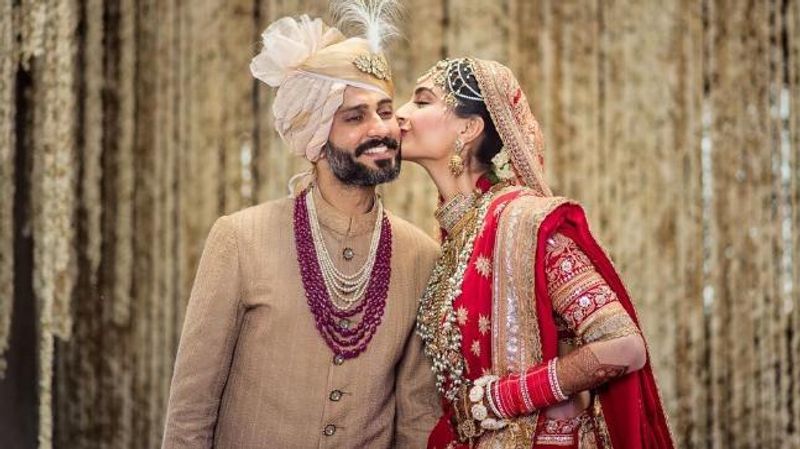 She also spoke about the role reversal with parents when kids grow up. Sonam shared, "I think a role reversal happens when kids grow up, especially after marriage. I feel I have the responsibility of taking care of my parents. My mother always says that it is a big blessing to have a daughter because how a daughter takes care of her parents is very different from how a son does. I can feel that. I am concerned about my parents all the time."
On the work front, Sonam Kapoor will next be seen in The Zoya Factor opposite South actor Dulquer Salman, which is expected to hit theatres in April this year.