Makers of Sarkar, led by director AR Murugadoss, have applied for re-censorship with the Central Board of Film Certification. The AIADMK in Tamil Nadu have been demanding the team to remove certain controversial scenes.
Chennai: Voluntary deletions of three scenes have been accepted by the makers of the film Sarkar. Director AR Murugadoss and producer Sun Pictures have agreed to delete three major scenes from the film after AIADMK's ruling government took objection and began protesting.
Though the film obtained its censor certificate and released on November 6, Sarkar has obtained re-censorship certificate from the Central Board of Film Certification (CBFC).
The scenes agreed upon are:
1. The scene where products like wet grinders, fans, etc, with pictures of the leader are eventually discarded by people.
(AIADMK is of the opinion that their welfare schemes and freebies with pictures of Jayalalithaa have been ridiculed.)
2. Muted the name Komala from the name Komalavalli and removed corresponding subtitle.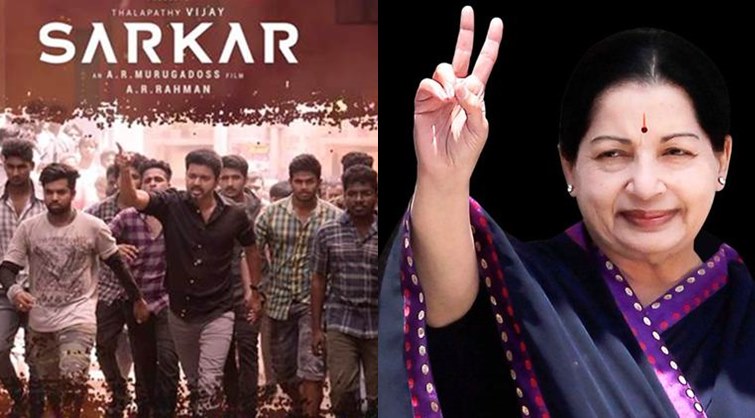 (Few years ago, Congress leader EVKS Elangovan had alleged that Jayalalithaa's original name was Komalavalli. AIADMK felt this name was deliberately used in the movie to refer to Jayalalithaa.)
3. Muted the dialogues 'Podhuppanithurai' and '56 varusham' and deleted the corresponding subtitles.
(Podhuppanithurai refers to public works department. Tamil Nadu chief minister Edappadi Palaniswami was a PWD minister for a long time before he became the chief minister. It's 56 years since Dravidian politics entered Tamil Nadu soil. AIADMK felt the film was taking a dig at their ideology and their chief minister.)
On Novermber 8, there were reports of Chennai cops knocking the doors of AR Murugadoss's residence. Murugadoss moved Madras High Court on November 9 seeking anticipatory bail.
AIADMK leaders, meanwhile, have been vandalising theatres that are screening Sarkar in Tamil Nadu.
With this re-censorship see Sarkar sailing smooth in the box office?