Radhika Apte appeared on Neha Dhupia's BFF with Vogue, Season 3 where she confessed that she has fallen in love with many people at the same time
Bollywood actor Radhika Apte, who tied the knot with her long-time boyfriend Benedict Taylor, a London-based musician, in 2012 has recently confessed that she loves many people at the same time on various levels and in multiple ways.
Radhika opened up about her philosophy around love on Neha Dhupia's chat show, BFFs with Vogue Season 3. In the show, when Neha Dhupia asked Radhika about the 'temptations' on sets, Radhika admitted that she does get tempted adding that one doesn't have to be an actor to be tempted.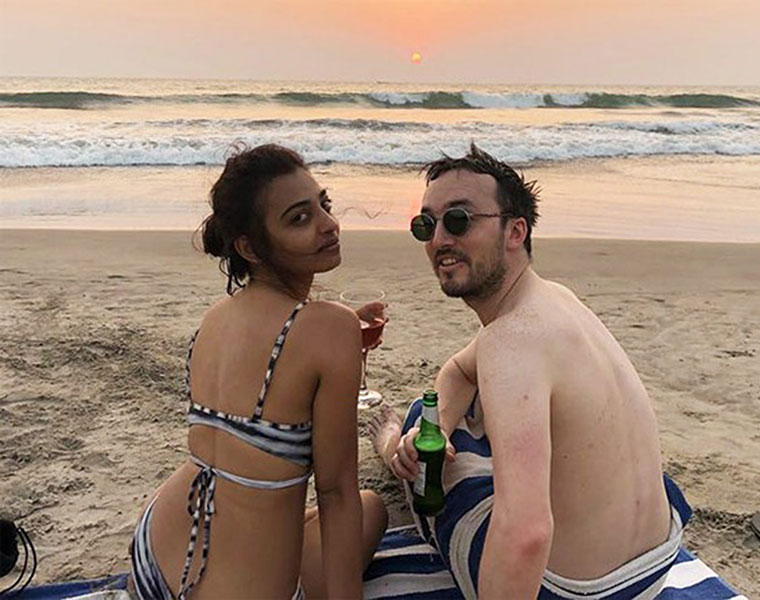 Radhika said in a statement, "I believe in falling in love with many people. I love too many people at a time also on various levels and in various ways. If I could love dancing and acting, why can't I love you and you in different ways? So, I don't punish myself or tell myself 'Oh my God, what happened'."
She further added, "In life, you meet so many people and there are so many wonderful people and you are tempted. Sometimes it's a physical attraction, sometimes it's just admiration and that can be very potent also and I think that's beautiful. Why would you not address that aspect of your life?"
Real BFFs are always late - just like @ayushmannk!

Catch a rerun of these #RealMoments on the finale episode of #BFFsWithVogue with @radhika_apte, this Friday at 8 PM!

Powered by @Realisadiamond pic.twitter.com/L9sqQDag8I

— Colors Infinity (@colors_infinity) July 3, 2019
In an interview, she talked about her husband who lives in London and travels to India for her. They cancel all their work commitments to be together for a few days.
Radhika also spoke about monogamy. The actress said, "Monogamy or being with one person has to be a choice made every day. It can't be a compulsion. I need to make that choice every day, wake up and say this is the person I want to be with."
Radhika will next be seen in English movie, The Ashram and The Wedding Guest, which will release in 2019.