Actor Ranveer Singh spoke about the current Indo-Pak conflict and shared details about his meeting with Prime Minister Narendra Modi

New Delhi: Just like all of its, Bollywood actor Ranveer Singh shared his joy at the safe release of Wg Cmdr Abhinandan Varthaman.  Speaking at the recently held India Today Conclave 2019, he said, "Abhinandan is a true hero. Today is a good day but let's not forget what happened recently." He also referred to the Pulwama attack that took place on Februray 14, same day his recent movie Gully Boy hit the big screen. He said, "We are rejoicing, I am elated, I am happy on the release of Gully Boy. But I was quite disturbed on seeing the imagery that came out." 
The actor admitted that he felt 'extremely disillusioned and angry and frustrated' with the attack. 
Following the Pulwama terror attack, MNS had imposed a ban on Pakistani artists, preventing them to work in India. While many in Bollywood supported the move, especially since none of Pakistani artists voiced any condolences, Ranveer it's on the fence with the outside. He reportedly told Pinkvilla, "I am very cognizant that there is this school of thought that one should not mix art and sport with it, they are two different realms. But at the same time, us as artists and sportsmen, we are not sacrificing the same way that some of our compatriots are. Art and sports are different realms. The boundaries should be different. But we are not sacrificing the way some of our compatriots are. If there's even one mother of a soldier who believes that we shouldn't engage, we should follow that."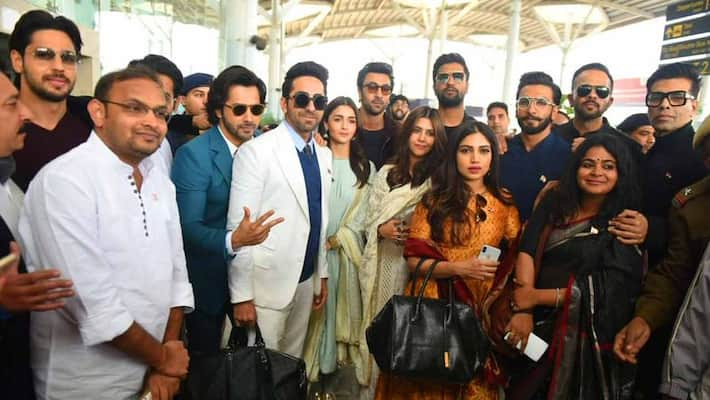 Singh and other Bollywood actors had met Prime Minister Narendra Modi and expressed their line of thoughts. He conveyed that the PM had asked the actors try and incorporate the message of inclusivity and one India in their films. "I was only happy to report to him that my next movie is 1983 where guys from the west, north, south, it was truly teaming India. He mentioned it was a good meeting," he said.

On the work front, Ranveer's Gully Boy has opened to critical acclaim and the actor will next star in Kabir Khan's 83 and Karan Johar's multi-starrer Takht, co-starring Alia, Kareena Kapoor Khan, Janhvi Kapoor, Ani Kapoor, Vicky Kaushal and Bhumi Pednekar.