The Quantico star is known for her impeccable sense of style and glamorous red carpet appearances. However, her fashion game has not always been on point, with several outfits earning her negative reviews from the fashion police.
Priyanka Chopra seems to be at her current best. From earning rave reviews on her Hollywood projects, high profile wedding to Nick Jonas this year and her appearances at all the best Hollywood events, she is all over the news. However, some looks of Priyanka drew a lot of flak and sometimes she failed to show up as the glamorous diva that she is.
Here are six hideous looks of Priyanka Chopra:                                                                   
1.       Snapped during one of her errand runs, Priyanka seemed to try too hard to look cool. Her choice of a crop top and a leather skirt ended up looking tacky instead of cool.
2.       On one of her Hollywood outings, Priyanka chose a sober grey number which was a totally wrong choice. The cut of the dress not only made her look boxy, but the colour too failed to complement her complexion and skin tone.
3.       Priyanka's gown for the Screen Actors Guild award was considered to be very random, with bizarre pink embroidery and a ruffled tulle end, which looked so wrong on her. Critics slammed her hairdo, calling it outdated and felt that her makeup was too bleh.
4.       On one of her New York Fashion Week Outings, Priyanka chose a very weird combo of a printed top and a faux fur jacket, whose colours clashed with each other. Moreover, too much makeup ruined her look.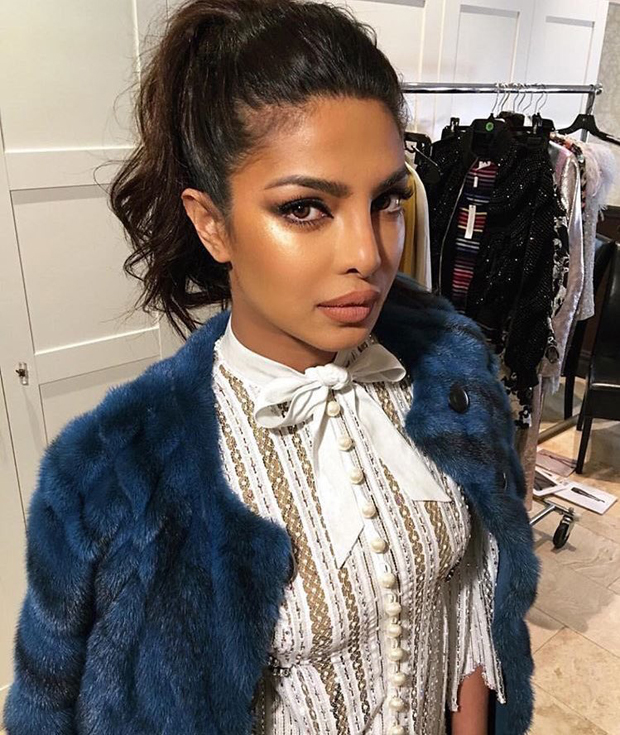 5.       For a Global Citizen concert, Priyanka was on a print overload, choosing an ensemble of a short printed number and knee-high boots from the same material. Instead of looking quirky, she was looking ridiculous with this fashion fail.
6. Priyanka Chopra arrived at 2019's MET Gala, in a grey-yellow pink Dior gown, looking like a character from Alice in Wonderland. Many fans and critics have slammed the look, stating that  the spiky gown, tight afro curls and painted eyebrows looked horrendous and over-the-top in a not-so-good way.
Priyanka Chopra's avant-garde dresses: Other times that PeeCee looked out of the ordinary