The soon-to-be-married couple shared their whirlwind courtship saga with a leading magazine
Mumbai: Wedding festivities are in full-swing for actor Priyanka Chopra and singer Nick Jonas. The couple is slated to tie the knot according to Hindu customs on December 2 at Umaid Bhawan Palace followed by a Christian wedding on December 3. 
In a recent interview in Vogue, the couple shared their cute love story that began a year ago with Jonas allegedly messaging her on Twitter, "I'm hearing from a few mutual friends that we should meet." The actor replied that the messages are accessible by her team and they should connect over the phone, which began a chain of texting.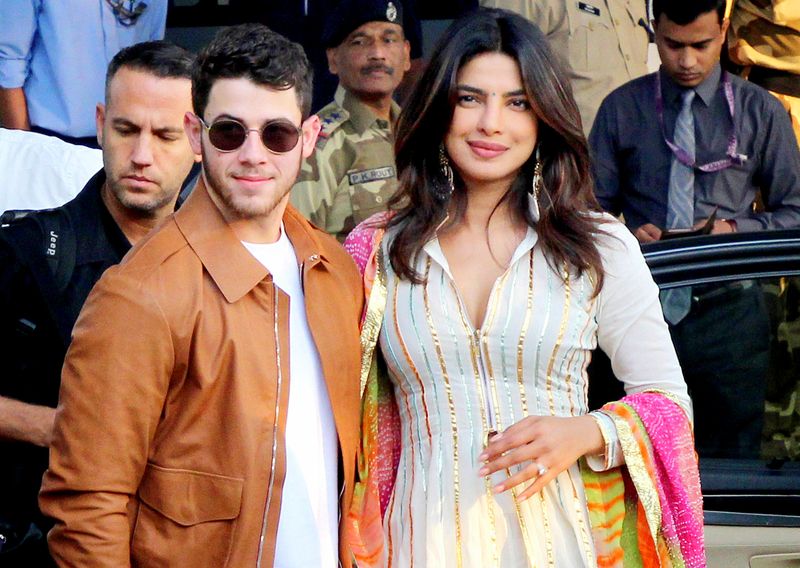 So, when Chopra and Jonas attended the 2017 Met gala, not many knew about their months-long text flirtation. The article also revealed that Jonas had apparently gone down on bended knees when he saw her the Vanity Fair Oscars party. He said, "And I put my drink down, get on one knee—this is in front of a bunch of people—and I say, 'You're real. Where have you been all my life?' Like, loud."
Then, once again the American singer went down on one knee on their third date in Greece. "I got down on one knee, again, and I said: Will you make me the happiest man in the world and marry me? No joke—she took about 45 seconds. Forty-five seconds of silence." On not receiving any answer, Nick told her, "I'm going to put this ring on your finger now unless you have any objections," he said.
 And, the rest is history. The bride is expected to wear an outfit by Abu Jani and Sandeep Khosla for her Hindu wedding, and a Ralph Lauren ensemble for the Christian ceremony.