Producer of PM Narendra Modi biopic, Sandip Ssingh, argues that the movie is far from the propaganda it is being made out to be.
Mumbai: Shortly before the much-awaited biopic about Prime Minister Narendra Modi was slated to hit the screens on April 11, the Election Commission has stopped the movie's release. 
The EC cited the extraordinary powers under Article 324 of Constitution to stop the release of the biopic. Ironically, the Central Board of Film Certification (CBFC) had issued a 'Universal' certificate to the film ahead of its release.
The stay on the release has seemed to have irked some cine-buffs who had already bought tickets to watch the movie.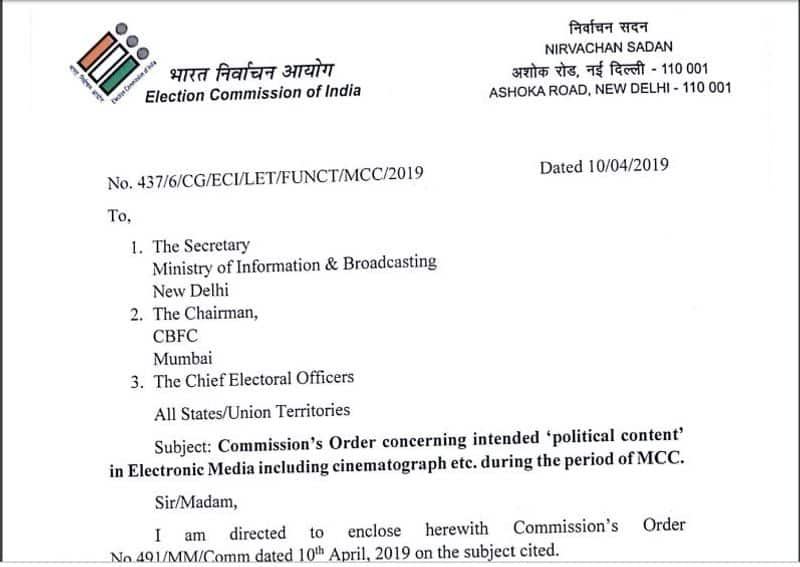 However, just a day before on April 10, the producer of the movie, Sandip Ssingh had spoken in an interview that the film is not propaganda for the ruling party. He told ANI, "PM Narendra Modi does not require a film or require people like Sandeep Singh and Vivek Oberoi to make a film and promote him or BJP because people have already decided whom they want to vote and bring to power in the 2019 elections. So I don't think a film will influence anybody to vote." 
Also read: PM Narendra Modi biopic cleared by censor board, EC stops movie release
On Tuesday, the Supreme Court had dismissed a petition filed by a Congress activist seeking a stay on the film's release, saying the Election Commission would be an "appropriate" place to seek the redressal. The biopic had also face quite a back and forth over its release too. It was initially scheduled for release on April 5 but its release date got postponed to April 11 before being stalled by the EC.
Singh also dismissed the protests against his movie in the interview saying, "Any political party like SP, Congress, DMK, everybody who were against this film and wanted a ban on the film or they wanted the film to be postponed, I think they should really think about the work they have done for their respective states in last so many years. Only if they can showcase that in front of the public, it will definitely increase their vote count, and whether they are scared or not, it was pretty evident when they went to the Election Commission and after not getting any answer from the commission, they knocked the doors of the Supreme Court, while few went to the Bombay High Court."
Also read: Inspired by PM Narendra Modi biopic? Vivek Oberoi hints at joining politics
Read Exclusive COVID-19 Coronavirus News updates, at MyNation.
Last Updated Apr 10, 2019, 5:03 PM IST