The National award-winning actor Nawazuddin Siddiqui talks Bollywood cinema and its heroes as well as the problem with Indian audience.
Mumbai: Nawazuddin Siddiqui is known for being extremely honest and doesn't shy away even when it comes to bashing Bollywood. The National award-winning actor is of the opinion that Bollywood cinema is far away from reality and a major reason behind that is the Indian audience's taste.
During an interaction with MyNation, Nawaz said, "In international cinema, there is an attempt to portray reality and society, but you will rarely get to witness Indian culture and traditions in Bollywood movies. You love the quintessential Bollywood hero who sings and dances on the street. But in reality, can you show me at least one person who behaves in such a manner? Anyone in your locality or elsewhere? Because if anybody behaves like that in real life, you will call him mad. But he is accepted and loved by the audience on the silver screen."
Also read: If you are born in India as a woman, it is impossible not to get harassed, says actor Anjali Patil
The 44-year-old, who is known for his performance in movies like Kahaani, Manto, Manjhi: The Mountain Man and Gangs of Wasseypur also expressed that he will never do a "typical Bollywood hero" role because that doesn't excite him as an actor.
In his words, "I don't like to work in typical Bollywood hero roles. I never did and I never will. I draw my inspiration for portraying the characters on screen from reality. I talk to people and minutely observe their body language, the way of talking, behaviour etc. It's not an easy thing to do. Actually, an actor in his entire career gets only a few roles where he can truly show his acting skills. That opportunity is especially less in Bollywood because there is not much scope to prove your acting talent in the typical hero and villain roles over here."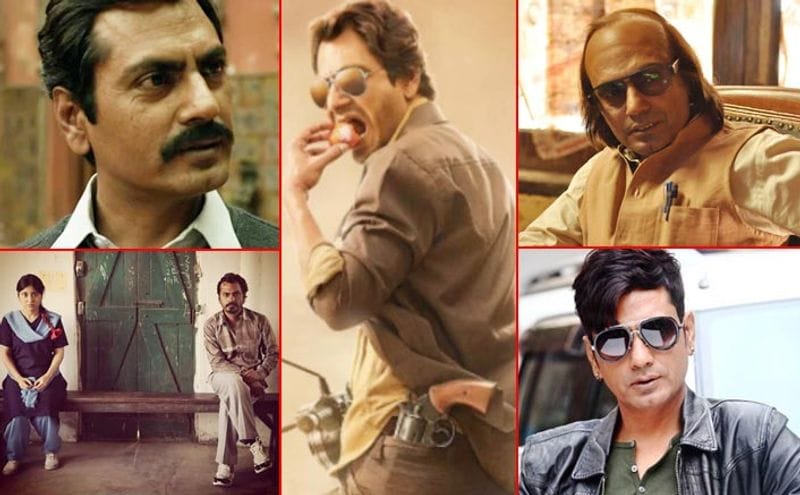 Nawazuddin is one actor who leaves a mark no matter how short a role he plays. Despite not playing a lead in most of his movies, he enjoys a solid fan base, who he has left spellbound with his performance. No matter how much he criticises the film industry, the National School of Drama alumnus is also grateful at the same time because he is being offered work regularly.
The Photograph actor said, "There was a time when I did not have any work for 8-10 years. I am grateful that I am getting to work regularly. Whatever experience I have had in my tough times, I now use it while prepping for characters. Life has taught me to keep on working no matter what. There is just one life. Hence, the more I work, the more I am able to experiment with my roles, the better it is. Everybody tries to follow the system, let me choose the other path. If I trip and fall, it's fine. You cannot learn unless you fall."
Also read: Thackeray trailer is a molotov cocktail, Nawazuddin Siddiqui the spark
On the work front, Nawazuddin's kitty is presently full of projects. He will next be seen in his brother Shamas Siddiqui's directorial 'Bole Chudiyan,' a love story where the actor will be paired opposite actress Mouni Roy for the first time.
Read Exclusive COVID-19 Coronavirus News updates, at MyNation.
Last Updated Mar 20, 2019, 1:56 PM IST