Bengali filmmaker Srijit Mukherji is all set to give a Durga Pujo gift with his latest movie Ek Je Chhilo Raja, based on the book Princely Impostor by Partha Chatterjee.

National award-winning director Srijit Mukherji's upcoming Bengali drama Ek Je Chhilo Raja's trailer was released on Monday and within few hours, the video received positive reviews from netizens. 
Ek Je Chhilo Raja is based on the book Princely Imposter by Partha Chatterjee. The book deals with the sensational Bhawal sanyasi court case of 1921. It is a 16-year-long legal battle about the mysterious return of the second prince of the Bhawal Estate, Raja Mahendra Kumar Chowdhury, 12 years after his death. The movie's star cast includes Jisshu U Sengupta, Jaya Ahsan, Aparna Sen, Anjan Dutt, Anirban Bhattacharya and Rudranil Ghosh.
And recently he also announced his upcoming film on Gumnami Baba, which has already garnered a lot of attention on social media. He also said that he will be teaming up with Bengali superstar Prosenjit Chatterjee for it. The film is based on the mystery behind Netaji Subhas Chandra Bose's disappearance.
Read more: 'Ek Je Chhilo Raja' trailer: Netizens deliver positive verdict to Srijit Mukherji's courtroom drama
Amidst his busy schedule, Srijit Mukherji spoke candidly and exclusively to MyNation.
Q) Ek Je Chhilo Raja apart, tell us what triggered the idea of making challenging films like Jaatishwar, Rajkahini, which deal with facts and history?
A) History has always fascinated me because I feel that the womb of history lies in the future. So you learn from the past. We are all living the history of our past like our parents, grandparents, the society, the world that we live in and we are a product of all that put together. Hence it is imperative that we look back and understand ourselves and look at our State, city, country or region individually and along with our personalities. This is why period films and historical films attract me a lot.
Q) Jisshu Sengupta is playing the role of Maharaja Mahendra Kumar Chowdhury, was he your first choice?
A) Yes, Jisshu Sengupta was always my first choice. I share an amazing chemistry with him as a director. In the movie, Ek Je Chhilo Raja, Maharaja Mahendra Kumar Chowdhury was a very challenging role, so I needed someone with whom I share an excellent rapport as a storyteller. So yes, Jisshu.
Q) You recently announced a film Gumnami Baba with Prosenjit Chatterjee, how are you preparing for it?
A) Obviously, the preparation of Gumnami Baba is an extensive and a detailed one. I have already started reading many books. Of them, books by author Anuj Dhar are most detailed and well-researched. I am also referring to other books and looking at old documents, paper cuttings, etc. For oral history, I am talking to people who know about the death of Subhas Chandra Bose so this can bring their own value into the research. A few people also came voluntarily to help me with information because Bose's subject has touched so many lives. Some even sent me school assignments and projects. It shows how important the man still is in all our hearts. 
No other announcement till date has elicited such an unbelievable response. People have offered to help with their personal research, links to existing research, books, articles & even school assignments. Just goes to what the Man means to the entire nation, even till today. pic.twitter.com/3YQByrRAjU

— Srijit Mukherji (@srijitspeaketh) August 21, 2018
Q) Tell us something about Prosenjit's role in the movie?
A) I don't think.. it is not the right time to talk about the role and the cast. For Gumnami Baba, this is all I am revealing for now.
Q) Srijit, you have already made three-period dramas, what inspires you to go after it and why do you always lean towards art films?
A)I don't understand the concept of differentiating between art movies and commercial ones. Yes, I love doing period drams, thrillers, satires, and I have done musicals, romantic ones too. I have done an entire range of it, apart from sports and horror films. I have done mostly everything. So, yes I enjoy versatility in storytelling.
Q) Is Bollywood in your mind?
A)After Begum Jaan, there are talks regarding other projects. But the problem with Bollywood is the dates of actors are tough to get, and there is this waiting period for two-to-three years. My other colleagues in Mumbai are facing the same problem. So, yes, I am waiting for stars' dates, let us see how it pans out.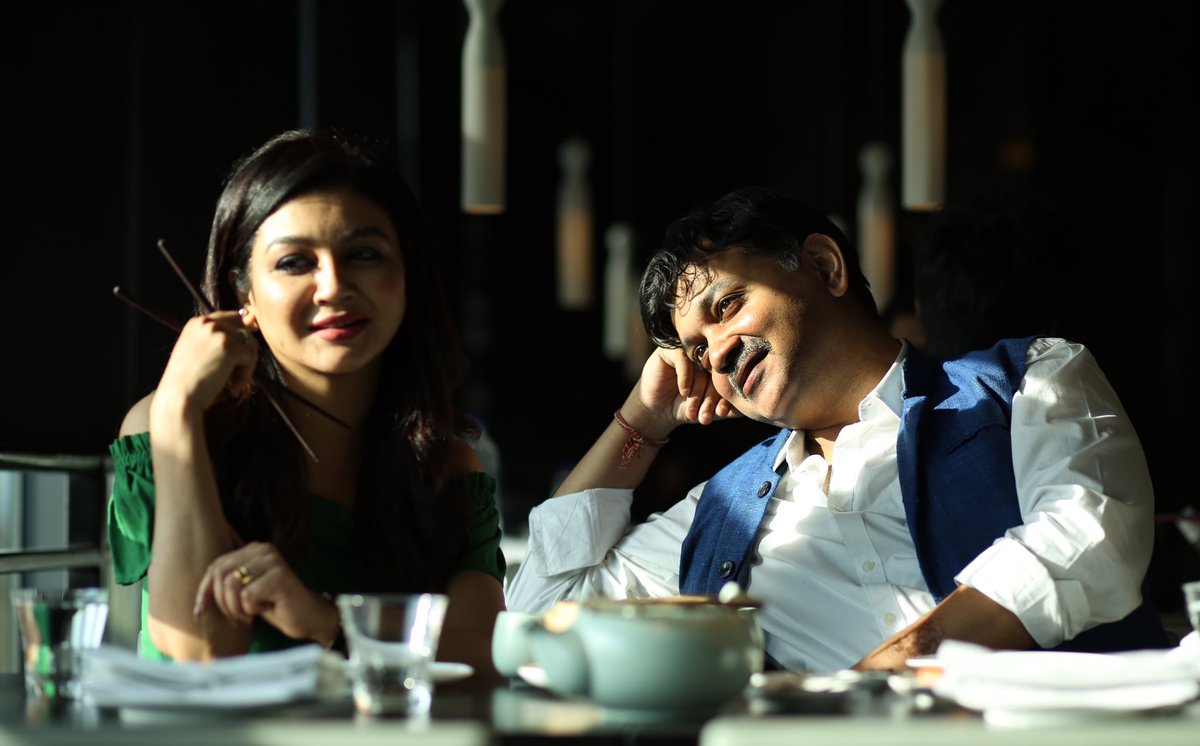 Q) Which Bollywood actor or actress you want to direct in future? Last time, we saw you working with Vidya Balan  
A) I don't have any specific wish list regarding actors and actresses. I feel that they come later. For me, script comes first, and on the basis of the script, we do the character casting. So that is of prime importance. Once the script is locked, then the question of actors and actresses come. For me, it is always the script dictating the move rather than have a wish list doing so. 
Q) When will we see you working on web-series?
A) I am doing a couple of Hindi web-series. One for Viacom18 and the other for Junglee.  One includes twelve stories of Satyajit Ray and the second one is on Mahabharata Murders by Arnab Ray. These are the two web series, which are in the production stage.
Q) When will we see Srijit working on movies down south?
A) I love to do south Indian films. I'm just waiting for the right opportunity.
Ek Je Chhilo Raja is all set to hit the theatres on October 12, during Durga Puja celebrations.
 
(Picture Courtesy: Srijit Mukherji's Facebook)
Read Exclusive COVID-19 Coronavirus News updates, at MyNation.
Last Updated Sep 19, 2018, 9:25 AM IST