While India celebrates its 72nd Independence Day, it is imperative to thank the Indian armed forces for their constant support over the years
It is an unparalleled feeling when the Indian tricolour is hoisted or the national anthem is played. The immense joy and satisfaction that one derives from the fact that our nation has conquered yet another feat is what unites a diverse India. While India celebrates its 72nd Independence Day, it is imperative to thank the Indian armed forces for their constant support over the years. Time and again, Bollywood has taken up projects to depict the soldiers' sacrifices while they protect us. As a tribute to the Indian armed forces, here are 10 war-drama films that will invigorate the patriotic fervour in you.
 
 
Tango Charlie (2005)

While dealing with several ordeals on a regular basis, a soldier has to undergo multiple postings in his career. Tango Charlie portrays the same through the life of Border Security Force trooper Tarun Chauhan (Bobby Deol). From protecting the inlands against rebels in various states to fighting against the Pakistanis in Kashmir, Chauhan and his regiment highlight the importance of the armed forces and the courage they exhibit. Directed by Mani Shankar, the film also features Ajay Devgn who is the platoon leader and a mentor for Deol.
 
Ab Tumhare Hawale Watan Saathiyon (2004)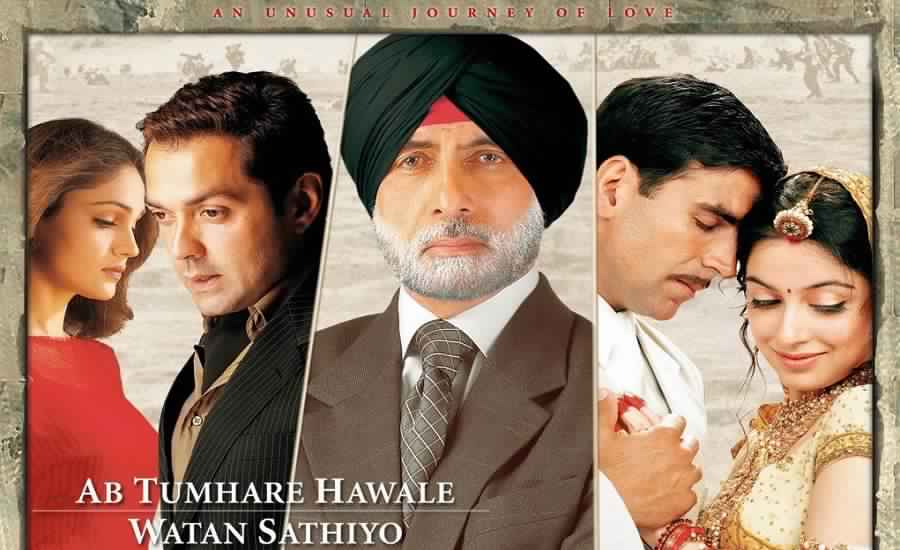 The movie begins with Major General Amarjeet Singh (Amitabh Bachchan) and his son Lieutenant Commander Vikramjeet Singh (Bobby Deol) engaging in the Indo-Pak war in 1971. After Vikramjeet's sacrifice for the nation, Amarjeet wants his grandson to also join the Army. The film then traces Captain Kunaljeet Singh's (Bobby Deol) journey who rejects his initial plans of going abroad and dedicates his life to the armed forces. Will the Indian Army be able to prevent a terrorist attack on a holy temple is what forms the crux of the movie. The film also features Akshay Kumar, Ashutosh Rana and Danny Denzongpa.
 
Prahaar: The Final Attack (1991)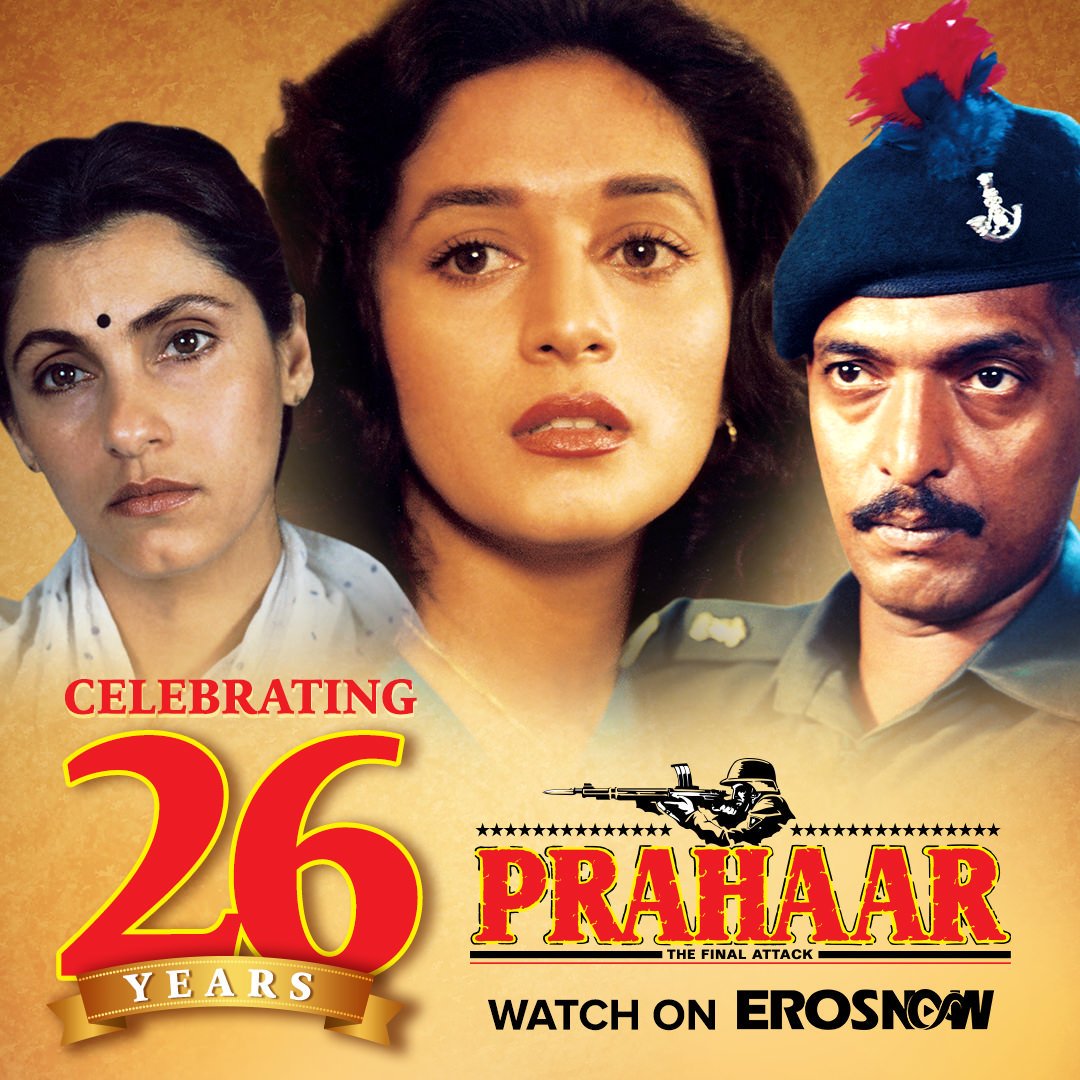 Co-written and directed by Nana Patekar, the film is a true reflection of our society that has gotten used to corruption and subjugation. It revolves around the life of Lieutenant Peter D'Souza who wants to become a specialist commando and is trained by Major Pratap Chauhan (Nana Patekar) for the same. The second half of the movie deals with Chauhan's chain of thoughts when he learns about D'Souza's murder by goons and how no one is willing to testify against them. How the story unravels afterwards is gripping.
 
Haqeeqat (1964)
Featuring Balraj Sahni and Dharmendra in the lead roles, Haqeeqat is set against the backdrop of the Indo-China war in 1962. A missing platoon of the Indian Army is rescued by Captain Bahadur Singh (Dharmendra) with the help of a few locals. While the rescue operation is underway, the Chinese forces have outnumbered the Indian soldiers who are out of ammunition and supplies. While the fate of the Indian soldiers is known to all, the never-say-die attitude and unparalleled love for the country is highlighted in the film.
 
 
Vijeta (1982)

Directed by Govind Nihalani, the film revolves around the life of a confused teenager Angad (Kunal Kapoor). The protagonist joins the Indian Air Force (IAF) in an attempt to fight against the enemies as well as his inner demons. The film features rare aerial photography of combat fighter planes that were then available with the IAF. What makes it a classic is the real-life portrayal of our soldiers on reel.
 
Lakshya (2004)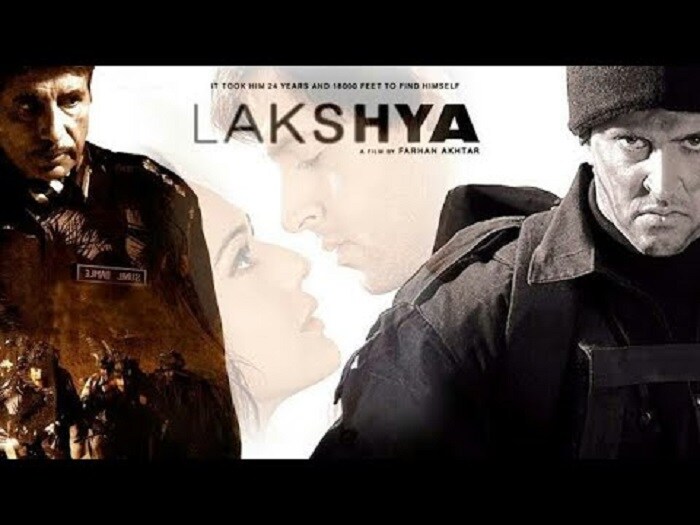 Karan Shergill (Hrithik Roshan) was aimless, irresponsible and lacked discipline before he joined the armed forces. What the Indian Army makes of him is something that makes his friends and family proud. Shergill is keen to achieve his one and only target which is to protect the country from those who want to harm the nation. Set at the backdrop of the Kargil War in 1991, Shergill and his regiment are assigned to capture Point 5179 at any cost. How they accomplish the task is compelling and will surely give you goosebumps. Directed by Farhan Akhtar, the film also features Amitabh Bachchan, Boman Irani and Preity Zinta.
 
The Ghazi Attack (2017)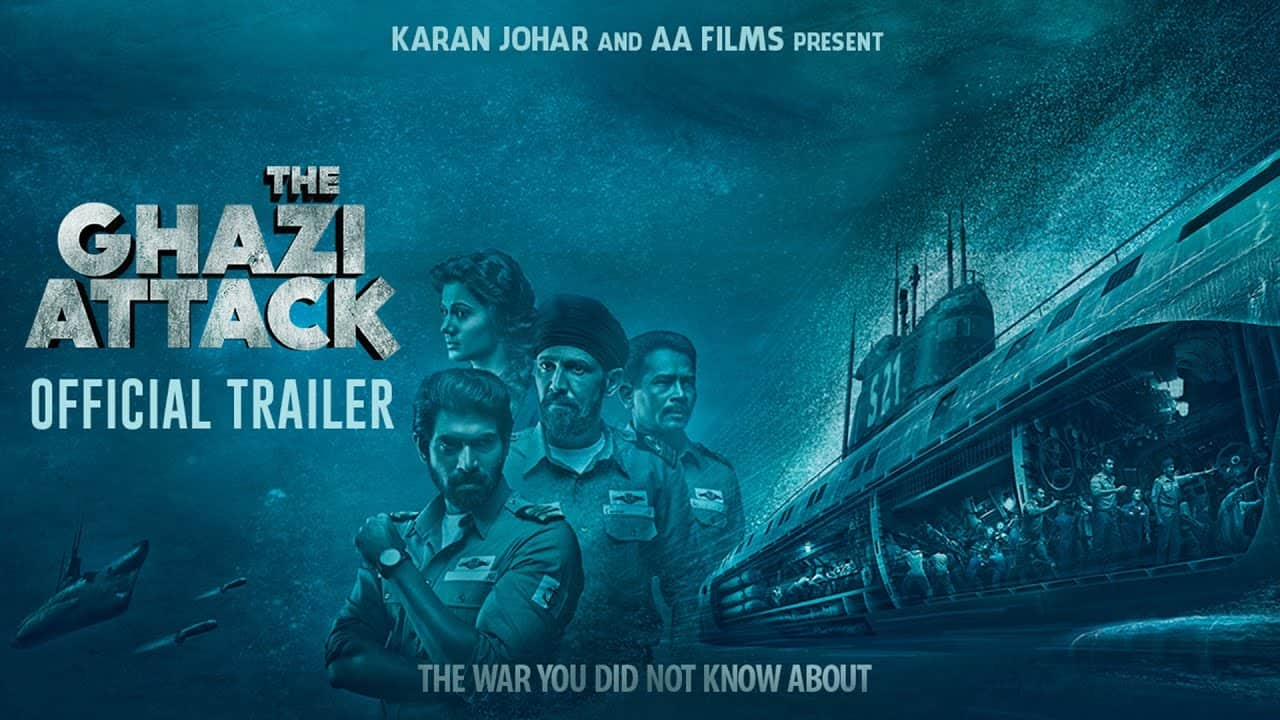 Directed by Sankalp Reddy, the film credits the Indian Navy for its accomplishments during the Indo-Pak war in 1971. Inspired by true events, the movie revolves around the mysterious sinking of submarine PNS Ghazi. Indian officers on board submarine INS Karanj destroyed the Pakistani submarine when it was headed to destroy INS Vikrant. Depicting this unsung event, the film stars Rana Daggubati, Atul Kulkarni, Kay Kay Menon and Taapsee Pannu in lead roles.
 
 
1971 (2007)
Based on a true story of prisoners of war (POW), 1971 revolves around few brave Indian soldiers who escaped from the Pakistani camps in an attempt to make it back to their motherland. One of the most underrated war movies, 1971 revisits the sacrifices and sufferings that the soldiers underwent as captives. Written by Piyush Mishra, the movie grips the viewer with its first scene itself. Owing to remarkable performances from Manoj Bajpayee, Piyush Mishra and Ravi Kishan, the intensity is maintained till the very end.
 
 
LOC Kargil (2003)
Written and directed by JP Dutta, the multi-starrer revolves around the Indo-Pak war in 1999. The movie recounts true events that led to the Kargil war and how several regiments of the Indian Army were deployed in the region to face the enemy who was at a vantage point. The movie also traces the lives of martyrs such as Vikram Batra, Manoj Pandey and Anuj Nayyar, among several others who laid their lives for the nation without even thinking twice. One of the best war movies, LOC Kargil will not only make you proud of our soldiers' achievements; it will also leave you teary-eyed for the losses we dealt with.
 
 
Border (1997)
A masterpiece from JP Dutta, Border is one of the greatest war-drama based on the Indian armed forces. An adaptation of real-life events in the battle of Longewala during the Indo-Pak war in 1971, the film revolves around Kuldip Singh Chandpuri (Sunny Deol) and his men who try to hold the fort against Pakistani forces who have outnumbered them. While the Indian Air Force can only provide support in the morning, the Indian Army has to stand ground the entire night. With inspirational dialogues and emotional songs, the film is a complete package and can be watched over and over again.
 
Read Exclusive COVID-19 Coronavirus News updates, at MyNation.
Last Updated Sep 9, 2018, 10:26 AM IST