Saif Ali Khan and Kareena Kapoor's 19-month-old son Taimur Ali Khan to get a personal bodyguard after a fan invaded his private space to get a selfie without permission.

A few days back, a fan invaded Taimur Ali Khan's personal space to get a selfie without permission when paparazzi were busy clicking his pictures as he was going to playschool. However, Taimur's nanny shooed the man away.
A video of this incident went viral and it looks like it has alerted Taimur's star parents Saif Ali Khan and Kareena Kapoor. They are now reportedly looking to assign a bodyguard for their child to keep him protected from unwanted attention.
In an interview with Bollywood life, Kareena talked about Taimur and she admitted that the attention on her son was "a bit too much".
"I think it is a bit much, but there is nothing that I can do about it. But I would want him NOT to have so much attention. As parents, we do not say much, but we hope that he has as a normal childhood as I wanted him to have. Right now, he does not understand it (the media attention), but at some point, we will make him understand it. I think it is all because of the lights, he is trying to figure out what is this," Kareena said.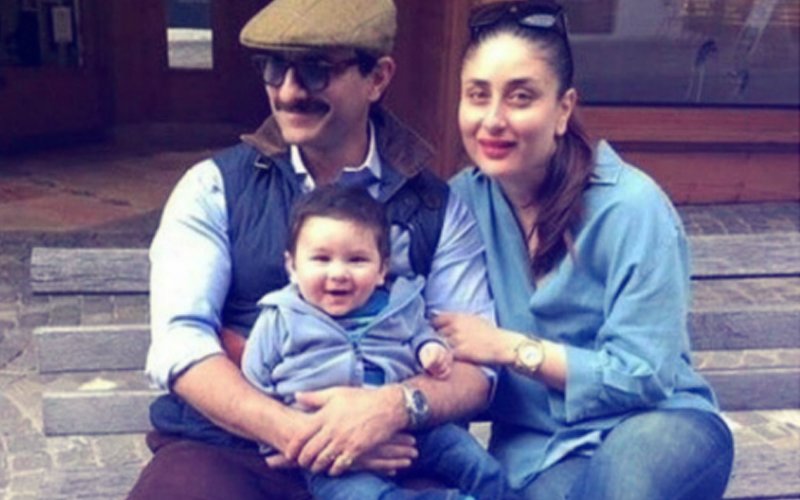 If we look at the Taimur's public appearances with his parents, looks like he is photographers' favourite star kid, but it seems his popularity is getting a little too much now. He is getting constant media attention since his birth on December 20, 2016.
In a few videos, we can see that Taimur loves to be clicked by photographers. He smiles when they call his name aloud. He is also seen waving towards paparazzi.