A kiss is a simple and beautiful expression that ignites passion - be it reel or real!
Bengaluru: In love, a kiss is a simple and beautiful expression that ignites passion. While kiss scenes in movies may have lost their novelty now, they used to be hot topic of discussion and debate earlier on. The number of kisses made in a movie, who locked lips with whom and for how long. Kissing in the movie sometimes makes headlines and create controversies. Check out the kisses that ruled the silver screen 
1920s: Lalita Pawar showcased Bollywood's first on-screen kiss in Pati- Bhakti. Later that decade,  Indian cinemagoers were shocked after watching the first long passionate kiss between actors Seeta Devi and Charu Roy in the silent movie A Throw of Dice.
1930s: The thirties stirred a scandal with popular actress Zubeida dressed in skimpy clothing and engaging in multiple kissing scenes her movie Zarina. Meanwhile, actor Devika Rani, was seen in a four-minute passionate lip-lock with her real-life husband, Himanshu in Karma.
Soon after, kissing on-screen was treated as a taboo.  Post-independence, the Cinematograph Act of 1952 was introduced and on-screen kissing witnessed a ban of sorts. The free India wanted to restore its chastity and filmmakers were forced to use symbolism to depict intimacy between actors. The 50s and 60s witnessed some bizarre euphemisms for love; kissing was replaced by two birds or two flowers being brought together; while a shaking flower,  dimming lights or a burning fire was used to depict a love-making scene.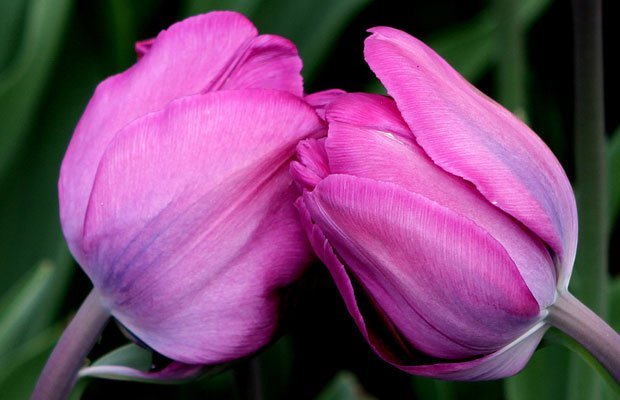 1970s: The raving seventies saw a revival of bold Indian cinema; the industry decided to keep up with the changing mindset of the modern society, challenging the censor board. Director Raj Kapoor's film 'Bobby' brought about a firm change in Bollywood. Raj Kapoor backed Dimple Kapadia and Rishi Kapoor to kiss on-screen. 'Bobby' marked the return of boldness to Bollywood. Later the 70s Raj Kapoor again made actors Shashi Kapoor and Zeenat Aman kiss on-screen in the movie 'Satyam Shivam Sundaram'. But back then, not many Bollywood actors of that era dared to kiss openly.
1980s: 'Ram Teri Ganga Maili' was a sensational film of 80's which treaded far away from the conventional Bollywood love stories. Raj Kapoor's son Rajiv Kapoor and Mandakini set the screen on fire with their passionate kisses and lovemaking scenes.  The movie took boldness to a whole new level. In Indian cinema history, 'Ram Teri Ganga Maili' emerged as the most controversial film of the decade. During the late 80s, actor Anil Kapoor and Dimple Kapadia's romantic movie 'Jaanbaaz', again raised eyebrows because of its steamy on-screen kisses.
The 90s: In an unexpected turn of events, Bollywood's dancing diva Madhuri Dixit, who had so far stayed away from anything bold and controversial did a fully fledged smooch scene with Aamir Khan in 'Dil'. Before the audience could digest her in this new avatar, Madhuri shocked her fans with a passionate lip lock scene with much older Vinod Khanna in 'Dayavaan'.  This particular scene from the film went on to be known as one of the longest smooching scenes in the history of Indian cinema.
Karishma Kapoor and Aamir Khan's 'Raja Hindustani' made it to the frontpage of almost all the leading dailies because of its steamy, sensual and unexpected kissing scene between the lead stars. The film paved way for kissing scenes in Bollywood. Since then kiss and smooch have become an inseparable part of almost all romantic Hindi films.
Aamir Khan, Pooja Bedi's passionate kiss in the movie 'Jo Jeeta Wohi Sikandar' and Anil Kapoor, Manisha Koirala's kiss in '1942 A Love Story' grabbed eyeballs.  Well, this could just be the beginning of a new kiss-and-tell era in Bollywood!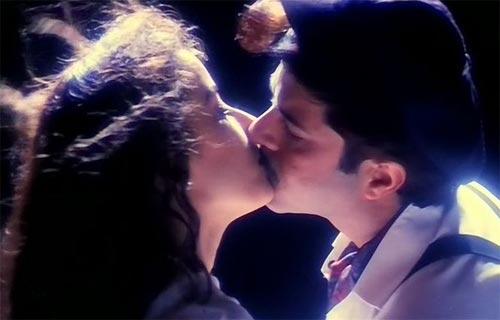 2000s: 2003, the year witnessed the advent of Mallika Sherawat in the movie 'Khwahish' that had 17 (yes, you read it right!) kissing scenes. Next in line was Mallika Sherawat and Emraan Hashmi's erotic thriller 'Murder' that had mulitple kissing scenes and some never seen before lovemaking scenes. It set the pace for films in the erotic genre and actor Emraan Hashmi was tagged as Bollywood's serial kisser.
The new breed of Bollywood actors were bold and were also willing to experiment. They also almost had no inhibitions kissing in front of the camera.
Superstar, Aishwarya Rai Bachchan locked lips with Hrithik Roshan in 'Dhoom 2', Aamir Khan smooched Kareena Kapoor in '3 Idiots' and  Shah Rukh Khan, who vowed never to kiss on-screen, was forced to kiss Katrina Kaif in 'Jab Tak Hai Jaan.' Even Rani Mukherji and Amitabh Bachchan shared a kiss in director Sanjay Leela Bhansali's movie 'Black'.
The 2010s: What was earlier necessary to establish the intimacy between the character and demand of the plot had now become more of a publicity gimmick.  Nowadays, more often than not, these kissing scenes are forcibly inserted into the plot and appear nothing more than a moneymaking stunt.
Young actors like Deepika - Ranbir, Alia - Arjun have become very comfortable with showing display of affection publicly.  In 2012, Karan Johar's movie 'Bombay Talkies' gave Bollywood its first gay kiss between Randeep Hooda and Saqib Saleem. The movie was debuted at the Cannes Film Festival and won warm applause.
Present Day: Kissing or smooching scenes are no longer the selling point of a film and rather a script requirement. 
Read Exclusive COVID-19 Coronavirus News updates, at MyNation.
Last Updated Feb 13, 2019, 1:33 PM IST